Senior Spotlight: Nedaa Soufan
This week's senior spotlight is on the kind and brilliant Nedaa Soufan. Nedaa joined the RMA family all the way back in Pre K, making her a lifer! A thoughtful and genuine girl, Nedaa has proven herself to be one of RMA's most optimistic and uplifting students. Since starting here, Nedaa has been not only kind, but strong and independent as well. This year, she chose to challenge herself with two AP courses (Psychology and Biology), Spanish 4 Honors, Calculus Honors, and English Honors. When asked about what she will miss most at RMA, Nedaa said that she will miss the songs that she learns and sings in Spanish class. What makes her course load even more remarkable is that she is tackling them all from home, choosing to take her first trimester classes virtually. When asked whether or not virtual learning has been difficult, Nedaa says, "It has been sort of challenging, but overall things have been going pretty well!"
Outside of class, Nedaa participates in many school sponsored clubs such as Senior Beta Club and Spanish National Honor Society. Spending a few days out of every year at BetaCon with Nedaa has been a genuine pleasure. Outside of school, Nedaa enjoys painting and working with watercolors in her spare time.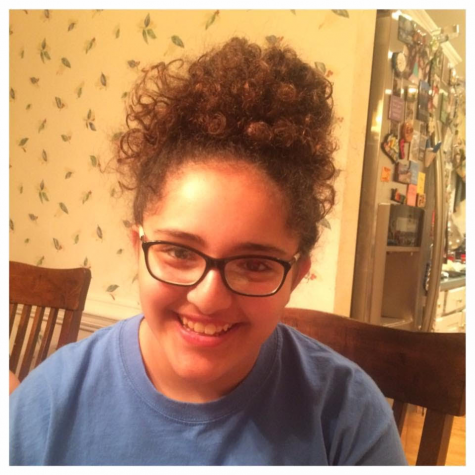 Nedaa is currently busy applying to colleges with her sights set on NC State, UNC Chapel Hill, UNC Charlotte, Meredith, New York University, and Elon. Nedaa wishes to become a physical therapist where she will continue helping people she cares about. Nedaa has injected the class of 2021 with good-natured humor and kindness. Where others are selfish, Nedaa is generous; she has touched everyone she knows, making them feel worthy of love. I will miss Nedaa immensely, and I'm sure the rest of our class will too!
Read on to learn more about Nedaa!
What is your favorite movie?

Spiderman!

What is a quote you try to live by?

"It's alright to not have a dream if you have moments where you feel happiness for a while." —  BTS

What kind of music do you listen to? Any favorite artists?

I listen to a lot of pop/kpop music. My favorite has to be the band BTS.

Where do you see yourself in ten years?

I see myself successful in my career and mentoring others in my chosen field. 

If you could bring any three things with you to an island what would they be?

If it's for vacation then luggage, phone, pet. If I'm trying to survive on a deserted island then food, water, and phone.