Faculty Focus: Ivey Powell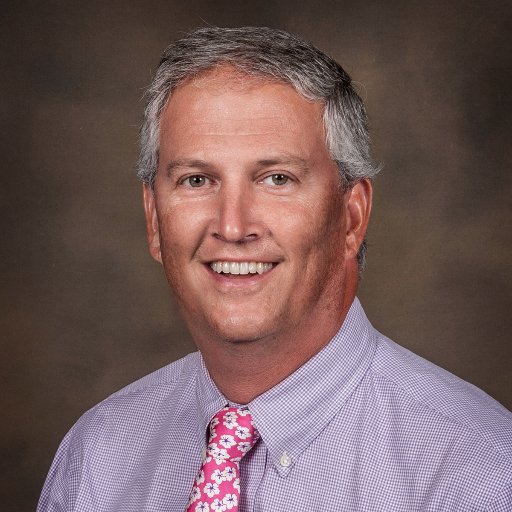 This week's Faculty Focus is on RMA's newest Middle School Science Teacher, Mr. Ivey Powell! Mr. Powell joined the RMA family over the summer. Born and raised right here in Rocky Mount, Mr. Powell has always contributed to his community in many ways. He has coached basketball and baseball since the 90s, coaching quite a few people who have attended RMA, including myself. Before working at RMA, he began his teaching career with the Nash County Public School System. Mr. Powell attended East Carolina University, where he earned a Bachelor of Science in Middle Grades Education with a concentration in math and science. He continued his education years later by enrolling in Grand Canyon University's online curriculum, where he earned his Master's degree in Instructional Technology. In his free time, Mr. Powell enjoys playing racquetball, saying that he really enjoys the speed of the game and the workout that comes along with it. He also enjoys playing music. In high school, he was a part of the Rocky Mount Senior High Band, where he and his classmates represented Rocky Mount, NC across the country. We are super excited to welcome Mr. Powell to the RMA family and look forward to a great year! 
Get to know Mr. Powell!
If you had to select one moment in your life that defined you, what would it be?

When I was in middle school, my grandfather moved in with us. He moved into my room and shared my space. Sharing my room with my grandfather was not initially what I thought would be a good idea. However, the relationship between us grew stronger and stronger. Many of his ideas and experiences were shared with me and I definitely became a better person because of it. My grandfather was born in 1901 and lived through many of the challenges that molded our country through world wars and economic crashes.
What made you want to pursue a career in teaching?

When I left home to start my college life, my plan was to become a physical therapist. However, one summer afternoon, while I was teaching a Youth Clinic, I realized that I needed to change my major. My mother was a teacher for over 40+ years. I guess her love of teaching rubbed off on me. 
What are your biggest pet peeves?

Taking something that isn't yours. 
What is your dream vacation?

I believe that my dream vacation is taken each summer. My family and I go to Daytona Beach Shores, Florida for a week. I really enjoy the family being there and the opportunity to just relax under the sun and play in the ocean! 
What is your favorite TV show and why?

Besides sports games…My favorite shows on TV would be the NCIS shows. I like trying to figure out the motive and the person who is guilty. The story lines are very interesting and enjoyable. 
What is your favorite part about being at Rocky Mount Academy? I am really enjoying the students and the staff here at RMA. Everyone has been so welcoming and I even have students bringing me cookies and cupcakes! Definitely, something I enjoy is eating!