Funnel Cake Shack Review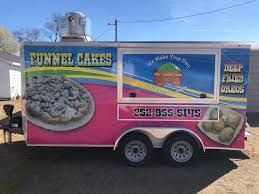 Last Thursday, October 1, RMA had the pleasure of having Funnel Cake Shack visit us. The food truck brought state fair-style food to our campus, and everyone in high school got to try some. Even RMA staff got to order their favorites! With funnel cake and an array of fried snacks like oreos, snickers, honey buns, and twinkies to choose from, we were certainly in for a treat. This comes at a perfect time following the tragic cancellation of the 2020 NC State Fair. An annual event that everyone loves, it was nice to get to have a bit of the fair right here in Rocky Mount!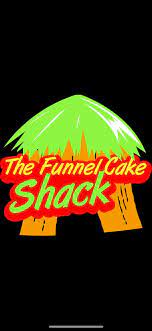 Personally, I tried the funnel cake and IT. WAS. TO DIE FOR. Easily the best funnel cake I've ever had. It wasn't as greasy as the majority of them are, and I successfully avoided having an upset stomach later because of it. Also, when I pulled it apart, I wasn't left with oily, gross hands! The cake had the perfect amount of powdered sugar dusted on top, making it sweet but not messy. The fried dough melted in my mouth, and I was so happy I decided to order it. Senior Mary-Edith Cox got the fried oreos, and she does not regret it! She said, "The fried oreos reminded me of the fair! They brought back so many memories! I loved it!" Senior Austin Overton also got the oreos, saying, "I had never really had much fair food before, so I went off of suggestions. I settled on fried oreos which was a good choice. The food was fresh and came out fast. Overall, I would call the Funnel Cake Shack a success."
We are so thankful for RMA's continuous effort to make this year more "normal" and enjoyable. Though COVID has put a damper on everyone's school year, we are so lucky to be on campus and have such a considerate staff looking out for us and our fun. We also thank the Funnel Cake Shack for being so kind and making such delicious food!
If you would like to have Funnel Cake Shack at an event or simply want to learn more, check out their Facebook page! https://www.facebook.com/TheFunnelCakeShackLLC/?fref=tag