Senior Spotlight: Ben Tucker
This week's Senior Spotlight is on Media Office's very own Ben Tucker. Ben has been a part of the RMA family for all of high school, although it feels much longer. Ben can always be seen walking the halls in his iconic slides-and-socks combo with a big smile, ready to greet you with a handshake.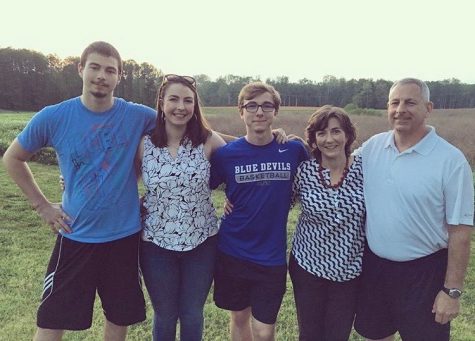 Ben has taken a challenging array of courses in his senior year including AP Environmental Science, AP Psychology, AP Statistics, Honors Calculus, Honors English, and Media Office! His hard work has not gone unnoticed, as he has earned the 2019-20 Youth Optimist Student of the Year award for Rocky Mount Academy. Outside of the classroom, Ben is an active member of RMA's Quiz Bowl team and a standout on the basketball court. Ben likes to spend his free time playing video games and watching YouTube. He also works at Bass Plant Farm in Momeyer.
I have gotten to know Ben very well through our time spent together on the basketball court and in the Media Office. I can personally say that Ben is an outstanding person, and you can always count on him. He is someone you can always trust to make you laugh with his dry sense of humor.
Sadly this will be Ben's last year at RMA as he leaves us for NC State. Ben hopes to major in Business Management, and I'm sure I speak for all of RMA when I say that we wish him the best of luck and know that he will accomplish great things in college and beyond. 
To learn more about Ben keep reading the questions below!
What is something nobody knows about you?

My Dad actually works at the school.

Where do you see yourself in ten years?

Hopefully with a reliable job.

Who is your role model?

I have been blessed enough to have so many people to look up to and get advice from. Whether it's my parents, siblings, or friends and their families. 

What is your biggest pet peeve?

Stupid people.

Describe your dream vacation?

Anywhere far with peace and quiet.

What are you gonna miss the most about RMA?

Being able to get help from any of your classmates and teachers.
What are you gonna miss the least about RMA? Dr. Wells.