Tennessee Tornadoes
Last Tuesday, March 3, middle Tennessee was devastated when it was struck by two tornadoes, one right after the other. The disaster injured numerous people and damaged or destroyed homes, businesses, and schools across four Tennessee counties. Tens of thousands of people and businesses remained without power on Wednesday.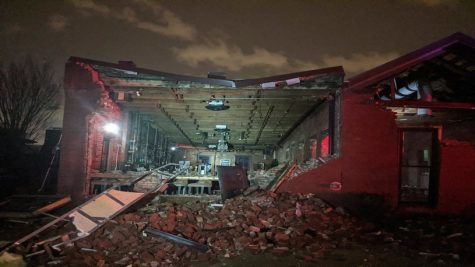 Along with homes destroyed and reduced to rubble, 25 lives have also been lost creating more internal damage for families and friends. 
The two destructive tornadoes were from the same thunderstorm passing through middle Tennessee. The first tornado was categorized as an EF-4 with wind speeds well over 150mph. Specialists say that the Nashville tornado touched down sometime between 12:30 and 12:33 a.m. and quickly began carving a path of damage as it plowed east. When it seemed that the destruction was over, the thunderstorm produced another tornado that resulted in more devastating damage.
Experts and meteorologists are continuing to inspect the damages and release more information in the days to come. As of now, Nashville and the surrounding areas are trying to recover as quickly as possible. The destruction of these Tennessee counties was so serious that even President Trump flew out to Nashville to tour the tornado damage.  He's even declared a major disaster for three counties, so victims can apply for federal aid and hopefully recover quickly.