Winter Sports Recap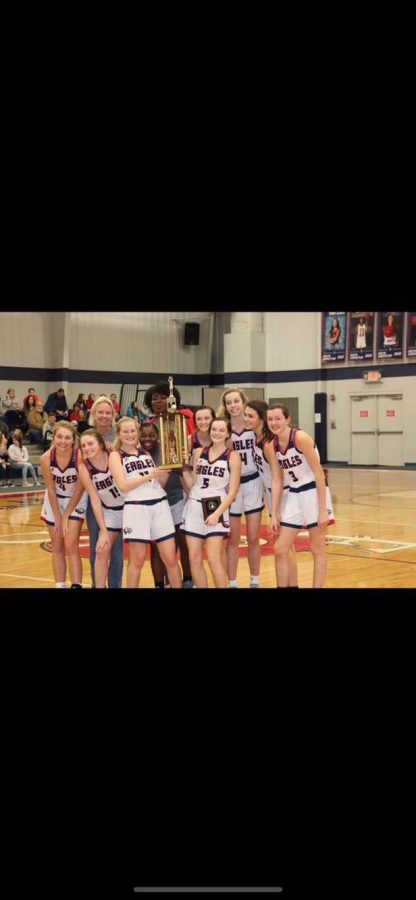 As RMA's spring sports begin their seasons, let's recap what happened in the winter.
Varsity Swimming
The Varsity Swimming team had yet another successful season this year. Led by Coach Margaret Godwin, both the boys and girls teams had great seasons. The boys were led by Gabe Winham who qualified for the state meet. The girls had two great relays, the medley and the 200 free, placing first in both events in their conference. This relay team consisting of Virginia Grey Newton, Ava Lavely, Sarah Catherine Coltrane, and Caylie Stutts earned a spot in the state meet in Greensboro. They finished 2nd in the 200 free, attaining fourth overall for the entire meet.
Varsity Girls Basketball 
Our Varsity Girls Basketball prolonged their continued success with yet another great season. The Varsity Girls showed a tremendous work ethic combined with great coaching from Katherine Johnston leading to a great season. Their great record of 20-6 had only one conference loss to cross-town rivals, Faith Christian. They won the conference with a record of 12-1 and swept the Conference Tournament beating Faith Christian 38-36 and winning the season series 2-1. The Lady Eagles also earned a high seed in the state tournament and beat Harrell's in the first round. They suffered a hard-fought loss to Trinity Academy in the second round, ending their season in Durham.
Varsity Boys Basketball 
After the loss of many important seniors, this year's Varsity Boys Basketball team knew that they would have to step up to replace such crucial losses. The boys ended up finishing 8-14, third to last in their conference. In the conference tournament, the boys suffered a first-round exit in New Bern against Epiphany in a tear-jerking game. Despite these failings, the team still advanced to the 2A State Tournament. They traveled to Thales of Apex as the underdogs expecting defeat. Despite this, they came out strong and led for the majority of the game. After a mesmerizing game-tying three from Isaiah Smith as time expired, the Eagles fell just short and lost in overtime, officially ending their season. Colin Legaj finished with All-Conference and Colby Freeman finished with All-Conference honorable mention.