Senior Spotlight: Tom Qian
This week's senior spotlight is on Tom Qian. Tom Qian has been a vital part of our RMA family for the past four years. Tom can always be seen meandering the halls of RMA with a peaceful smile. He is known throughout the school for his intelligence, humor, and his love for computers. 
In the classroom, Tom has taken a challenging array of courses including AP Economics, Honors English 12, AP Chemistry, AP Psychology, AP Statistics, and many more. Tom is also involved in the Science Olympiad Team at RMA. Another one of his hobbies is stock trading, and Tom also does community service. Every summer he works as a teaching assistant at a school for those with intellectual disabilities. Despite these extracurriculars, his real passion is computers, loving anything to do with them. Tom loves to build computers and play video games on said computers. He has even turned this hobby into a job. He helps people pick parts and builds computers from new and old components. He is currently doing a custom water cooling PC and making liquid metal for a thermal paste (don't worry, that went over my head too). Tom has turned his passion into a career already and hopes to continue this throughout his life.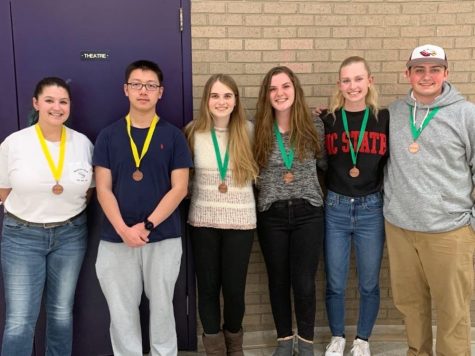 Sadly, this is the last year Tom will grace the halls of RMA. Tom hopes to continue his education at NC State, Virginia Tech, or Campbell, with a focus on computers. RMA will miss Tom greatly and we wish him the best of luck as he continues his education.
If you could eat dinner with one person dead or alive, who would it be?
I would like to be able to eat with Dr. Lisa Su, CEO of AMD.
If you could travel anywhere in the world where would you go?
I want to go to the moon or Mars.
Favorite long lunch destination?
I like to eat at Hing Ta.
What are you gonna miss the most about RMA?
I liked having a class with older kids, such as last year's seniors.