David Ayres: Hockey Legend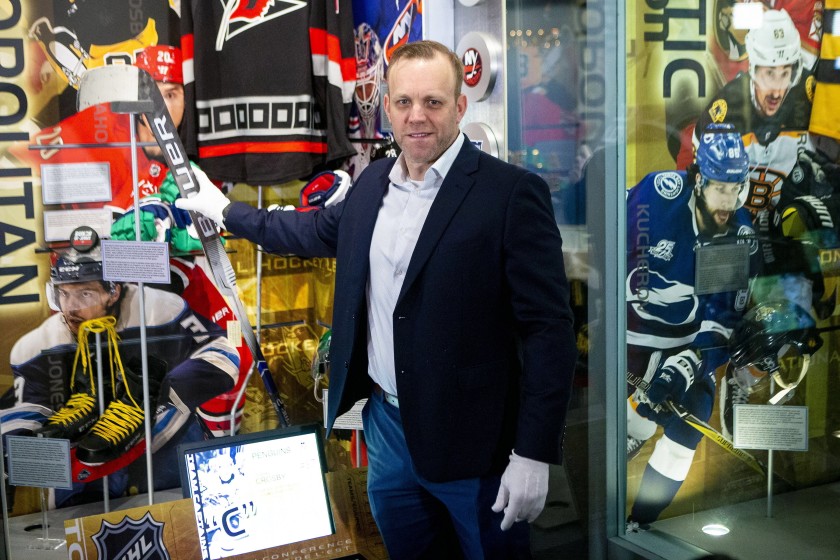 A minor league Zamboni driver and maintenance worker, a survivor of skin cancer on two different occasions, and a kidney transplant recipient from a family of NHL goalies. Meet David Ayres–the emergency goalie who made NHL history on Saturday, February 22, 2020. 
After Hurricanes goalies James Reimer and Petr Mrazek were both injured during the game on Saturday, the 42-year-old Ayres made his NHL debut when he was called upon to be the emergency goalie. He made eight saves to help the Carolina Hurricanes knock off the Maple Leafs, 6-3, in Toronto.
It was not just a coincidence that Ayres was at the game. He was at the arena with his wife just in case of an emergency. Home teams are required to have a backup goalie on hand if something is to happen to the active goalies on both teams. Although he was the emergency goalie for the Hurricanes, David Ayres has ties with the Toronto Maple Leafs as well. He is a Zamboni driver for the Toronto Marlies, a Canadian professional hockey team playing in the American Hockey League and the top affiliate of the Maple Leafs. He also works maintenance at the Marlies' arena. Ayres has spent the past eight years as a practice goalie for both the Maple Leafs and the Marlies.
When Mrazek went down midway during the second period, Ayres quickly got ready. He emerged from the tunnel wearing a blue Marlies goalie mask and blue pants–in contrast to his red Hurricanes jersey–and stepped into the rink where his new teammates greeted him. Carolina was winning 3-1 with almost 30 minutes of game time left.
Ayres let in goals on the first two shots he faced, although in fairness there was not much he could do to stop either of them. This was not an ideal start, but the Canes ended that period with a 4-3 lead, and from there Ayres settled down.
The Hurricanes team and Ayres celebrated their 6-3 win after the game in the locker room. From that game, Ayres became more well-known to the public and his story is now being compared to a "Disney movie" where an underdog saves the day after freak accidents. He has now been declared an honorary North Carolinian, has been given his own hockey card, and his hockey stick will be on display at the Hall of Fame.