The Death of Kobe Bryant
Last Sunday, January 26, Kobe Bryant, his daughter Gigi, and seven others were killed in a helicopter crash in Calabasas, California. The seven others were basketball families including John, Keri, and Alyssa Altobelli, Sarah and Payton Chester, Mamba Sports Academy coach Christina Mauser, and pilot Ara Zobayan. This is a monumental loss for all sports, especially the NBA, as Kobe was known around the globe for his countless basketball accolades and his life off the court. Kobe had just retired in 2016 and had already begun to enjoy his life off the court by coaching his daughter's basketball team and making Oscar-winning short films in just the four years since his retirement.
There is lots of speculation over the reason for the helicopter's crash. The FAA (Federal Aviation Agency) is conducting an investigation, but that could take months or even years to complete. The helicopter had taken off in clear skies in Orange County, but it encountered a fog thick enough to blind drivers on the highway below and for the LAPD to bring down their helicopters. The pilot's last message to air control stated that he was attempting to climb above the cloud cover. The helicopter was not outfitted with terrain awareness technology, and the company chartering the helicopter was not licensed to fly in such a fog, despite the pilot's personal reputation and experience flying high profile clients. The helicopter crashed into the hillside at 152 mph, and it is unknown why it was moving so quickly.
Kobe has stated that he uses his helicopter because he didn't want to have to choose between basketball and family time. With the LA traffic, he would've missed lots of valuable time with his daughters. This led him to use helicopters, as he could move from the Lakers facility to his home much quicker in order to spend more time with his daughters.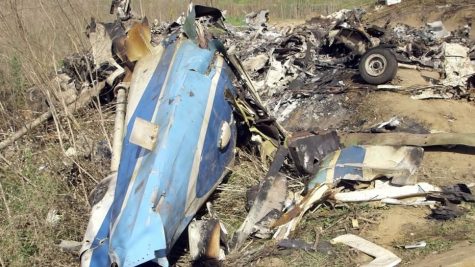 These deaths have caused shockwaves throughout all sports. People have found endless ways to honor the victims of this unprecedented tragedy, ranging from banners from fans in Milan to personal player tributes. NBA teams have taken 8-second backcourt violations, and 24-second shot clock violations in honor of the two numbers Kobe wore during his NBA career. There has also been a petition with over 3,000,000 signatures to immortalize Kobe as the new NBA logo.
Despite the controversy, nine people have had their lives cut too short and we must continue to do everything we can to honor these people.