Senior Spotlight: Haley McCall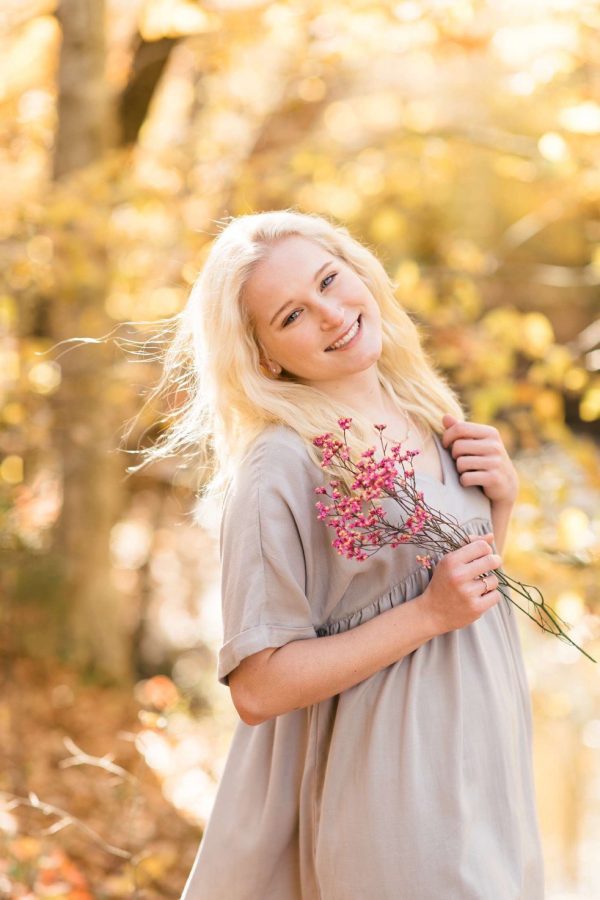 This week's senior spotlight focuses on one of the most infuriatingly stubborn, intelligent, and determined people I know. Haley McCall was the first person to reach out to me and help ease the awkwardness of transitioning from public middle school to RMA at the very beginning of my freshman year by including me in her group of friends and giving me someone to sit with at lunch. She is someone that I have always known I can be completely myself around and she won't judge me. She might make fun of me, but she would never judge me. Her fierce loyalty, kind and inclusive heart, and wisdom make her one of the best people at being a friend that I've ever met. Megan Seale said Haley "is a one of a kind and genuine friend who I can always count on to make me laugh and to have my back when I need someone."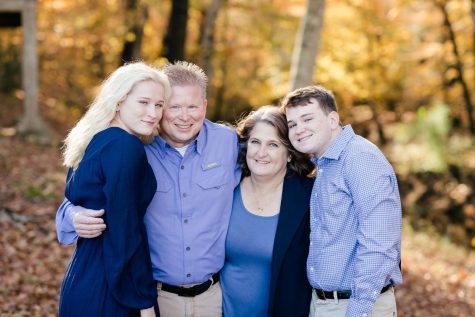 Haley is one of the most well-rounded students in the senior class. It's difficult to understand how she has time for it all! She has taken on an extremely difficult class schedule that includes AP Calculus, AP Psychology, AP English, and AP Environmental Science and is excelling in each and every one. After school, depending on the time of year, Haley can be found playing varsity volleyball, basketball, or soccer as well as running track where she proves that not only is she an impressive student but a force to be reckoned with athletically as well. Having played varsity soccer since her freshman year, Haley has proven herself to be a fierce competitor and has been awarded All Conference from 2016 to 2019, the Varsity MVP in 2016, 2018, and 2019, and was recognized as an All-State player in 2019. In the fall, along with school and volleyball, Haley has somehow found a way to play travel soccer every year in either Greenville or Wilson. She has also been a member of the RMA upper school chorus for two years and an active member of her favorite school club, Youth and Government. Simply being apart of so many clubs, teams, AP classes, etc. is not nearly enough for Haley: never settling for anything less than the best, she has won the Kay Ellen Excellence in Writing Scholarship, she is a Turner Battle Scholar, and she is the National Honors Society President for the class of 2020.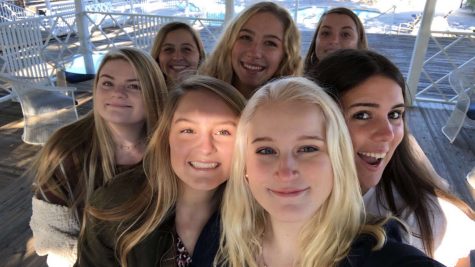 I have never been so impressed by one of my peers as I am with Haley. Where others give up, she keeps pushing, keeps reaching, and she ultimately achieves just about everything that she puts her mind to. She and I recently went to watch the new Little Women and in the movie Jo March has a quote that I believe sums up Haley's attitude toward life, especially in the face of adversity. In response to her sister, Beth, saying that people cannot change God's will, Jo states, "Well God hasn't met my will yet." She will leave Rocky Mount Academy and head out into the world with the intelligence, wit, resourcefulness, character, perseverance, and ambition that Haley has always displayed and she will find success no matter what she decides to do. Haley is so unbelievably and inspiringly committed and unafraid to be herself and she has taught me so much about how to be the same in the time that I have known her. She is comfortable in her own skin and works very hard to help others to be comfortable in theirs. Having Haley as a friend means having someone to defend you, love you, and respect you for who you are. She has applied to many schools this year and has been accepted into Seton Hall, High Point, Appalachian State, and Elon, and she is still waiting to hear back from Furman, University of North Carolina, and Wake Forest (who have not released their decisions yet). 
The class of 2020 has learned many things from Haley McCall, and we are stronger as a class and as individuals because of her. Her best friend here at RMA, Abigail Newcomb, praises her friend saying, "My best friend from day one, Haley is a person I simply could not live without!! We became best friends in 3rd grade over our weird mutual interest in pretending to be cats, and our friendship has only flourished from there. Haley is such a bright light- anyone seen with her is likely to have a smile on his/her face because of her natural wittiness and ability to crack jokes. She's the type of friend you want hang out with, even if you're doing nothing, just because her presence fills the place with good spirits. Haley is honest, kind, hard-working, open-minded, and such a genuine friend. She inspires and encourages me in so many ways and I am so proud of everything she has and will accomplish! I'll miss her when we go to college, but we're moving into a cottage in Ireland together anyways, so I don't have to worry about it too much <3." Though she has yet to let me win a single one of our many arguments, I love her dearly anyway and my classmates and I cannot wait to see where her intrepid spirit and unwavering sense of self will take her once she graduates!
What is one thing most people don't know about you?

I'm an introvert.

Favorite book?

I don't know how I could pick one favorite, but maybe the Harry Potter series. That's what got me into reading.

Who is your greatest role model?

Dr. K. 

If you could have dinner with one person, living, dead, real, or fictional character, who would it be?

Billie Eilish, she's our age but is crazy successful.

What's your favorite type of food?

Almost anything edible.

Where do you see yourself in at the end of this decade?

In the mirror probably.

What Hogwarts house do you belong to?

Slytherin.

If you could go back in time to any one decade, when would that be and why?

Probably the 80s, the music was super fun and the fashion was interesting.

Favorite band?

Right now probably Hozier.

What is your biggest fear?

Physically- spiders, conceptually- failure.