Best Netflix Original Shows You Haven't Already Seen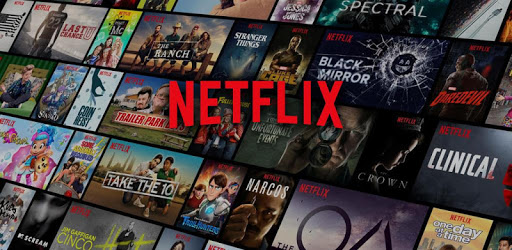 Everyone loves Netflix's original TV shows. However, it can sometimes feel as if you've seen every single one there is. I mean, you can't just rewatch Stranger Things and 13 Reasons Why over and over again. So, without further ado, here are six of my favorite lesser-known Netflix Originals that may not have caught your eye yet.
The Crown
This series tells the story of Queen Elizabeth II's rise to the throne following her uncle's abdication and father's death, dramatizing true events. Each season shows Her Majesty at a different age. The Crown also features Prince Philip, Princess Margaret, Winston Churchill, and other historical figures.
The Politician
Ben Platt stars in this drama about Payton, a teenage boy who plans to be President of the United States one day. He tries to follow in the footsteps of previous presidents, and does so by mimicking their life choices. This includes being the student government president during his senior year. Unfortunately, it won't be easy for him to win the election, as he faces many challenges along the way: the suicide of his opponent, River, and River's queen bee former girlfriend, Astrid.
Girlboss
Ever heard of the clothing brand Nasty Gal? This series is about its founder Sophia Amoruso and her struggle to start her own business. After moving to San Francisco, Sophia decides to start her own eBay shop to make money to support herself. Her shop grows exponentially, and Sophia begins to make strides as a businesswoman and makes what we now know as Nasty Gal.
Black Mirror
This futuristic anthology show explores uninvented technology and the potentially detrimental effects it could have on society. Often dark and thrilling, the consequences of each new piece of tech are compelling and make it impossible to look away. Each episode is a different story, so there is always something entirely new to watch when you click on Black Mirror on the Netflix homepage.
The Umbrella Academy
The Umbrella Academy follows a dysfunctional family of adopted siblings that were all born at the same time in different parts of the world. Each of the children is nicknamed after a number and has special powers. They all work as a crime-fighting team except for Vanya, Number Seven, who has no known powers. They eventually become estranged from one another as they grow older, but they are reunited after the mysterious death of their adoptive father and they try to discover what happened to him.
Chilling Adventures of Sabrina
Adapted from Sabrina the Teenage Witch, this remake is about Sabrina Spellman, a teenager who also happens to be half-witch. She goes to a normal high school until fully committing herself to witchcraft and also attending the Academy of the Unseen Arts part-time to further her powers. The show is about her struggle to balance life between witches and mortals, and her own personal struggle to find her true identity.