Fashion Trends (2019-2020)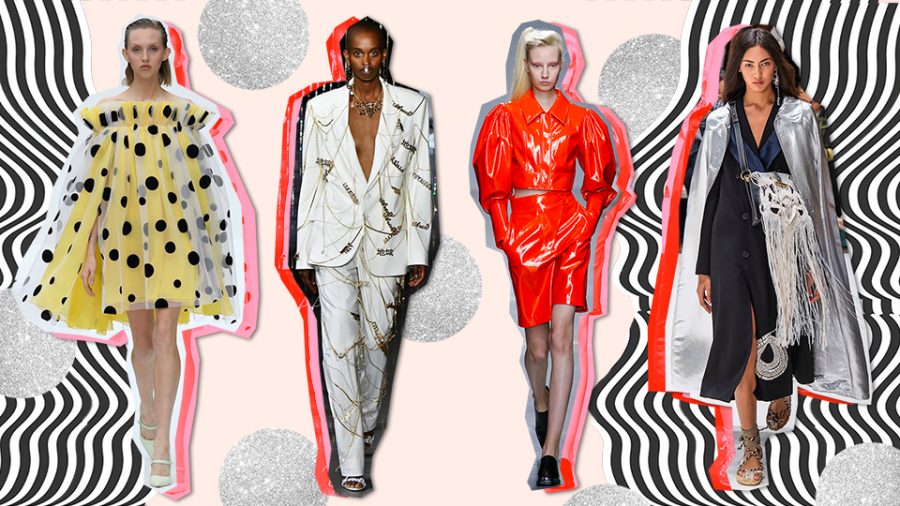 The fashion trends of 2019 included the return of tiny accessories, biker shorts, and slip dresses (which felt like we were back in the 1990s). Fashion icons of 2019 like Rihanna, Gigi Hadid, and Kim Kardashian West gave us updated ways to style these pieces. Here are the top five fashion trends of 2019 that will hopefully last well into 2020.
Biker shorts. Recently we've seen the revival of the go-to 80s athletic wear: the biker short. However, in 2019, they have been paired with everything from a hoodie and sneakers to a blazer and heels. Thank the Kardashians for this trend.
Utility jumpsuits. Think the iconic Rosie the Riveter, but make it fashionable. Jumpsuits have always been the easiest item of clothing to style. Basically, just add booties, heels, or fashion sneakers with fun jewelry and you'll be set.
Tiny accessories. Tiny glasses are back and will be around for a long time. There are so many different styles and colors that range in price. Whether you want an expensive pair or just a fun, inexpensive pair, there are tons you can choose from. Tiny backpacks and purses have also became popular because of how compact they are, but they cannot carry many items.
Neon. Neon was a trend for 2019 and has become a trend for 2020 as well. Many brands and stores have started to carry statement pieces in neon colors throughout the different seasons, though it's mostly worn during summer.
Animal print. Animal print has also been a similar trend to neon because it is bold and definitely a statement. There are a wide range of animal prints that come in different colors so it can go with any outfit.