Cybertruck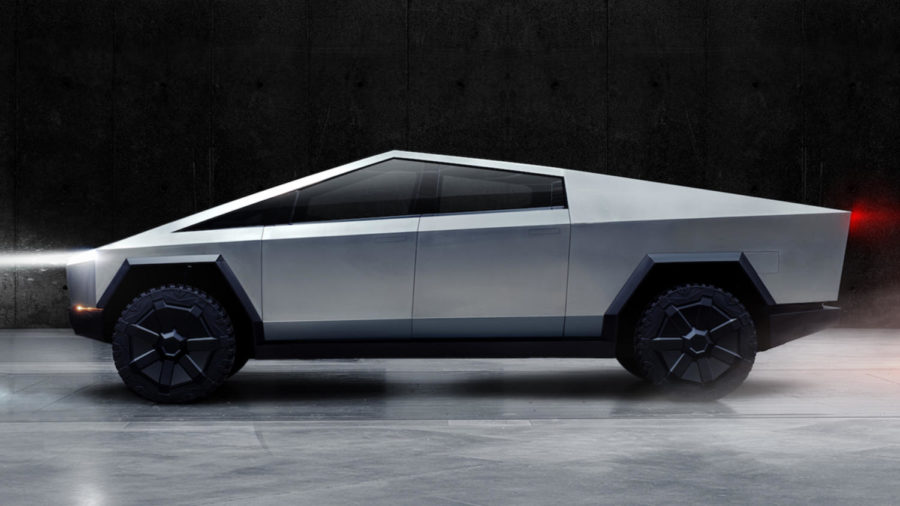 Towards the end of November, almost everyone was concerned with Thanksgiving or their upcoming Christmas plans. However, the electric car company known as Tesla was revving up for the reveal of its new product, the Cybertruck. With the debut of an electric-powered truck, there are definitely going to be setbacks with the functions of the vehicle itself and, more importantly, the concerned critics. 
When talking about this subject, there are two undeniable truths. The first being that truck guys really like their trucks and can be picky. The second is that a lot of people, including truck drivers, still see electric cars as glorified golf carts. In order to try to win over the millions of loyal Ford and Chevy drivers, Tesla has to come out swinging hard with the Cybertruck.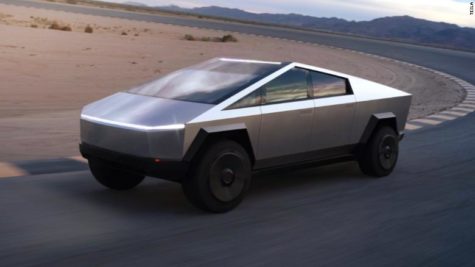 In the presentation of the new vehicle, the CEO of Tesla, Elon Musk, came out on stage and explained that trucks have had the same look for over 100 years. Musk said that it's time for a new era of vehicles, and with that, he revealed the never-before-seen Cybertruck. 
The Cybertruck is definitely something that no one has ever seen before. It looks nothing like any pickup truck you've ever seen. At first glance, it seems like a futuristic vehicle straight out of a movie.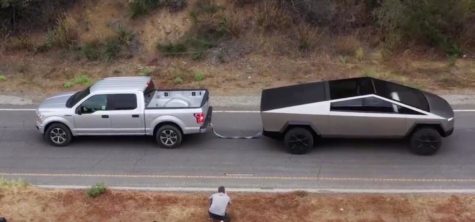 Musk has made impressive remarks about the truck's abilities. He has said that the Cybertruck would be more powerful in terms of towing and hauling than a Ford F-150 and perform as a better sports car than a Porsche 911. The most expensive version of the truck will be able to carry 3,500 pounds, tow up to 14,000 pounds, and go from zero to 60 in 2.9 seconds. It will also be able to drive up to 500 miles on a full charge. The base version of the truck will start at $39,900. That's only about $10,000 more than the price of a base Ford F-150.
Tesla's new electric truck won't be without competition. It's going up against the biggest truck manufacturers in America. But with the big push to electric-powered cars, Tesla is slowly paving a way and some companies, like Ford and Chevrolet, have already talked about the creation of their own electric truck.