Middle School Musical: Elf Jr.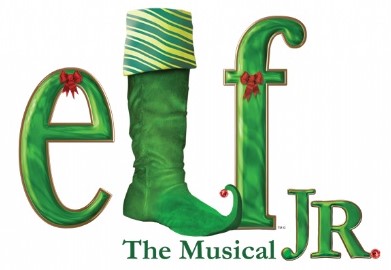 On November 19, 20, and 21, the middle school will be performing Elf The Musical Jr. at the Dunn Center! They have been working hard on this production since the beginning of the school year. Director Dawn Whitehurst says, "Elf has been so much fun to direct. It's a funny show with great music, and the cast has really stepped up and worked hard to make this one of their best performances." Elf will surely be a grand performance, and I know all of the cast is so excited to show the RMA community their talent in acting and singing!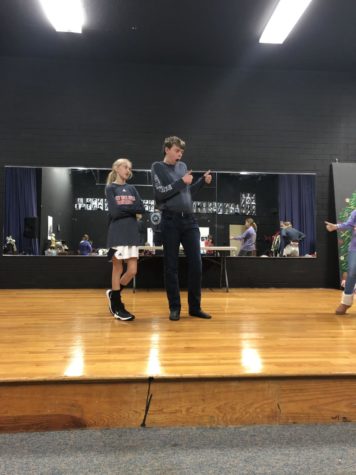 The musical is based on the classic movie, Elf, starring Will Ferrell. Buddy the Elf has lived at the North Pole his whole life working as one of Santa's elves. He's always been a bit different, however: he's taller than all of his friends, he sings baritone, and he can't make toys as fast as the other elves. He soon discovers that he is a human, not an elf, and he was taken to the North Pole as a baby by accident. Buddy goes on a mission to find his real father: cold businessman Walter Hobbs, who also happens to be on the naughty list. He ends up in New York City, and along the way restores Christmas spirit to its residents.
Audrey Roeder, who plays Jovie, says of her castmates, "The most exciting thing about participating in Elf Jr. is working with all of the amazing actors like Ezra, who was made to play Buddy, and Mrs. Whitehurst as the director, who makes these incredible plays possible! Our cast is full of amazing actors and actresses who make everyday fun and fulfilling. I love the joy that it gives me to be apart of a family away from home working together to create something that hopefully everyone will be able to have a laugh at and enjoy. It is truly a privilege to work with everyone in the cast and I can't wait for the next play to be back with all of my drama family!" To see Audrey and all of RMA's talented actors, come out to the Dunn Center at 7:30 on Tuesday, Wednesday, or Thursday. Tickets are $10 for adults and $5 for students.