Senior Spotlight: Colby Freeman
This week's senior spotlight is on the one and only Colby Freeman. Colby is both a star athlete and student, and he is just an all-around great person. Since the first grade, Colby has been an intricate part of the senior class. Colby is well known for his prowess in the classroom and in whatever sport he happens to be playing at the time!
In Colby's time in high school, he has taken challenging courses including a variety of AP and honors level classes. This year, Colby is taking AP Biology, AP Economics, AP Statistics, Calculus, and English 12 Honors. His academic ability has not gone unnoticed, as he is a three-time Turner Battle Scholar recipient. Colby is also active in clubs at Rocky Mount Academy, being a member of the Key Club and President of the Anatomy Club, in which they lead multiple community service projects and have doctors come to RMA to speak about their jobs. Outside of Anatomy Club, Colby has also participated in other community service projects including a mission trip to Costa Rica, the blood drive, and heading the Change for Change project.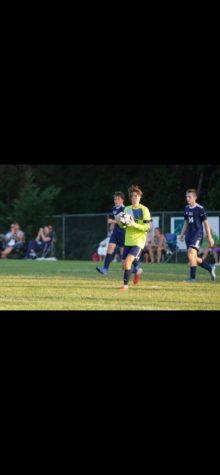 Although Colby excels in the classroom, he is most at home when he is participating in sports. Colby plays soccer, basketball, and baseball and excels in all of them, as proven by his many accolades. He has received All-Conference honors for baseball, Defensive MVP for soccer, and most recently he has been selected for the All-State team for soccer. It is clear Colby excels in any sport he decides to participate in, but his real passion lies in baseball, even stating that his favorite RMA memory was winning the state championship for baseball last year. Colby has been participating in travel baseball for the past four years, currently playing for the Gametime Prospects.
I have gotten to know Colby well through our time spent together on the soccer field, and I can personally attest that Colby is an exceptional athlete and an incredible person. His energy on and off the field is contagious, and he is always able to provide his team with a spark of energy. Whenever you see Colby in the halls, he always seems to be smiling, ready to greet anybody with a kind smile.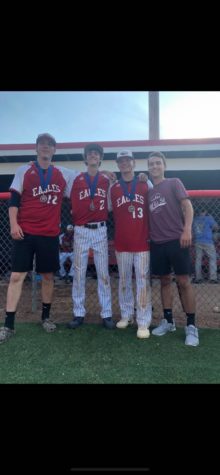 Colby is applying to many colleges including South Carolina, Coastal Carolina, NC State, UNC Charlotte, and Tennessee with the hope to major in sports management. Whether Colby decides to play baseball at the college level or not, any school would be lucky to have him for all that he brings to the table.
To learn more about Colby, read below!
What is your favorite movie?

Step Brothers or Benchwarmers.

If you could eat dinner with one person alive or dead, who would it be?

John Stockton.

If you had three wishes what would you use the for?

A G-wagon, a beach house in Hawaii, and a pug.

Chick-fil-A or Zaxby's?

Zaxby's.

What are you going to miss the least about RMA?

The amount of homework.

What are you going to miss the most about RMA?

The small classes.

What are three words you would use to describe yourself?

Superstitious, kind, and athletic.