Senior Spotlight: Madison Davis
This week's Senior Spotlight focuses on someone who will definitely stand in a stage's spotlight one day, singing her heart out: Madison Davis. A member of the class of 2020 since sixth grade, Madison has been an integral part of our school for seven years now. Madison describes herself as observant, loyal, and diligent, and I don't think you could find anyone who would disagree. Senior Chloe Thompson says, "Madison is such a fun person to be around with her great smile and exceptional personality. I can always count on her to make me laugh. And who doesn't love to listen to her sing?!" Fiercely loyal to her friends, everyone who comes across Madison instantly loves her sweet disposition and funny personality.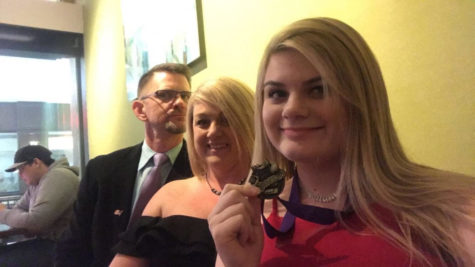 Academically, Madison shines like no other. She is currently taking a challenging course load of Spanish IV, Calculus, AP English, AP Psychology, Music Performance, and World Religions. In Spanish, Madison is one of only a few students that decided to take a foreign language all four years of high school, and has won many awards for her skills. Madison's enrollment in Music Performance gives her the opportunity to display her talents of singing and performing to the RMA community in our concerts. Overall, Madison has earned Straight A's and Honor Roll throughout her high school career, showing how hard she works to excel in the classroom. Outside of academics, Madison has been a vital member of our volleyball team for a long time. This year, the volleyball team has done extremely well, making it to the semifinals, due in part to Madison's efforts and ability.
Madison is involved in many clubs at RMA. Key Club, Fellowship of Christian Athletes, National Honor Society, and Spanish NHS (where she serves as president) are a few among her repertoire, but perhaps the one she shines the most in is Upper School Chorus. Madison's voice is famous among RMA's students for its beauty and angelic tone. She has a passion for singing, and it definitely shows. Outside of school, Madison says she spends most of her time singing and playing the keyboard, most of the time at her church. She participates in Tar River Chorus and children's chorus, sings in classical music competitions, and will take part in the 2019 NC Honors Chorus. She has been able to travel to many different places to sing because of these groups.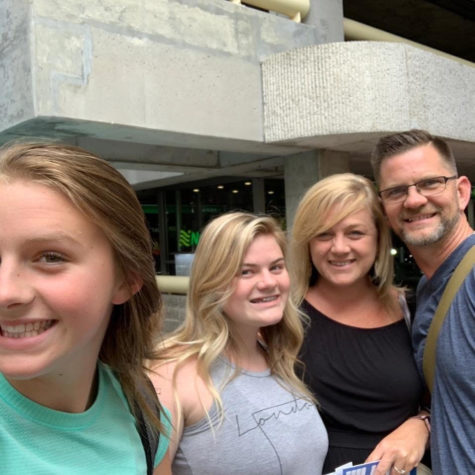 Madison Davis will be missed dearly when she leaves us next fall. Applying to Liberty, ECU, HPU, Meredith, and Wingate, I have no doubt a successful career waits for her at any of these schools, where she wants to major in either Vocal Performance or Psychology. We wish Madison the best of luck in whatever path she chooses to take, although we'll miss having her (and her talent) all to ourselves here at RMA.
What's your favorite quote?

"Not all of us can do great things. But we can do small things with great love." – Mother Teresa
What is something nobody knows about you?

Ummm…I can solve a Rubik's cube?
What is your favorite TV show and why?

Grey's Anatomy because I've been watching it for a while and is really the only show I watch.
What is your biggest pet peeve?

Loud chewing!!
Who is your role model?

My mom.
Who is your favorite musical artist?

I listen to pretty much every genre of music, so it's hard to choose just one!
Where's your favorite place to eat for long lunch?

Chick-fil-a for sure.
What's your dream job?

I would say any professional music performance job.
If you could live anywhere, where would it be?

New York City, or somewhere in Europe.
What's your favorite memory from RMA?

Definitely being apart of the Grease production at RMA my sophomore year.