Senior Spotlight: Ben Corey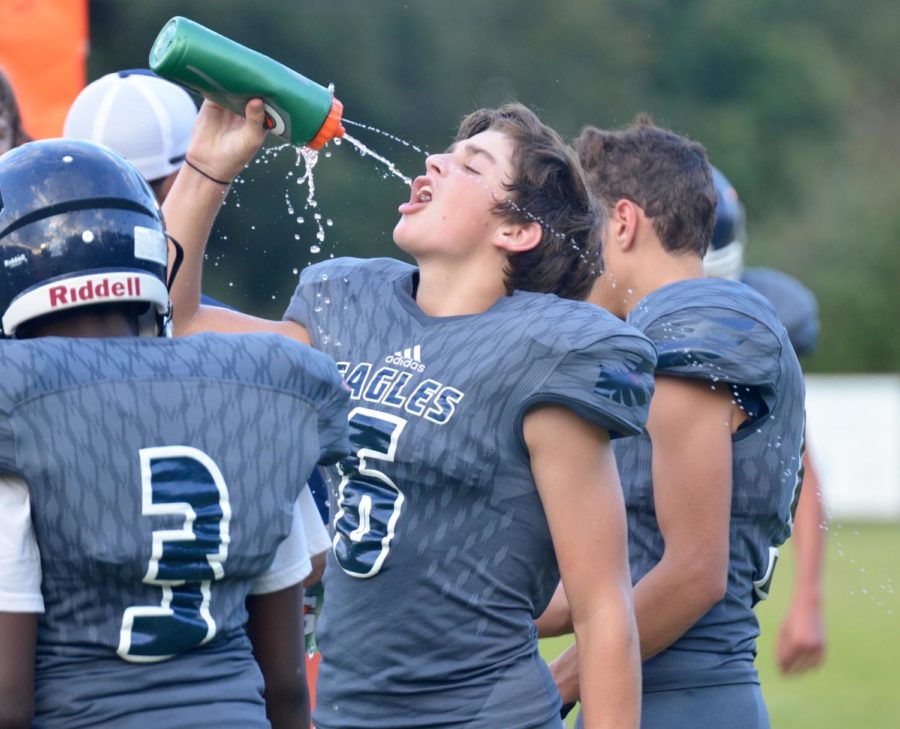 Four years ago, Ben Corey came to Rocky Mount Academy, and ever since then, he has left his mark at this school. He is usually described as being easy going, calm, and energetic, which makes Ben one of the reasons why this senior class is one of the best. Although calm and energetic are two adjectives that contradict each other, they completely fit the description of Ben's personality, especially once you get to know him.
Since freshman year, Ben has thrived at RMA from athletics to academics. In respect of his time in the classroom, Ben has won two academic awards, one being Academic Excellence in French 3, and the other being Academic Excellence in Physical Science. For his senior year, Ben is taking Ecology, Ceramics, English 12, AFM, AP Bio, and Weightlifting. Not only is he a stellar student, he is also a player for the varsity football team. 
After the past four years, Ben definitely made the most of his time here at RMA and left a great impression on the whole Rocky Mount Academy community. With his determination for success, Ben's time in college is going to be filled with great things! RMA will not be the same without Ben Corey and the rest of the class of 2020!
To get to know Ben a little more, check out the questions down below!
What college(s) are you applying to? Major choice?
NCSU, UNCW, ECU for Business/Agriculture.
What clubs are you in?
Key Club and Current Events.
What do you do outside of school?
I hunt, fish, and ride my dirtbike.
What is your favorite quote?
"I have a tremendous amount of respect for women." – Donald J. Trump.
What are some of your biggest pet peeves?
When someone parks crooked in a parking spot and when people don't say "sir" and "ma'am."
What is your favorite place to go to for long lunch?
Chick-fil-a.
If you were trapped on a desert island, what three things would you bring?
A boat, a fishing rod, and bait, so I can go fishing.
What is your favorite TV show?
The Office.
If you were a millionaire, how would you spend your money?
I would probably buy a farm to hunt on in Kansas then save the rest.
Who is your role model?
Donald Trump.
If the senior class created a Spotify playlist, what song would you add?
"Country Boy Can Survive" – Hank Williams Jr.
What is your favorite RMA memory?
Winning the football state championship in 2017.
What is one thing you are going to miss the least about RMA?
The small parking lot.