Boosterthon Recap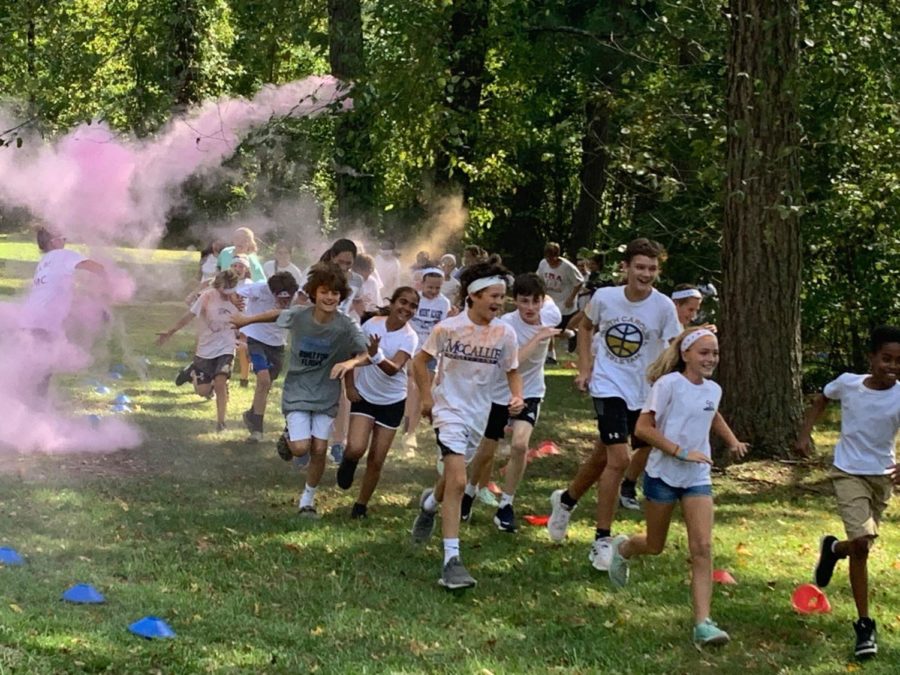 Every few years, RMA is graced with the presence of a new Boosterthon team overflowing with enthusiasm, fun games, and nicknames! This year was no exception, as we were greeted with a new team including Tim Possible, Java Jesse, Kali Kazam, and others. Although we do greatly miss the likes of booster legends Bam Bam Brett and Johnny Tsunami, the show must go on.
Throughout the nine days the Boosterthon Squad was at RMA, students were able to participate in many thrilling activities, such as dunking Tim Possible in ice water, hitting Tim Possible in the face with a pie, and various others. These activities captivated the students and added to the hype created by the pep rallies. All of these events culminated in the fun run for the lower school students and a color run for middle school.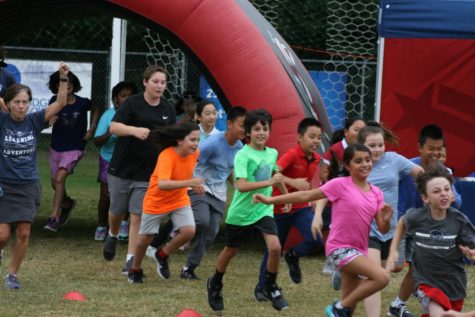 The middle school students were able to participate in a color run. Their donations provided them access to the fun run in which 65 middle schoolers participated. They were able to run around the perimeter of the RMA campus and get covered with a colored starch thrown by their teachers. This resulted in some very colorful and excited kids!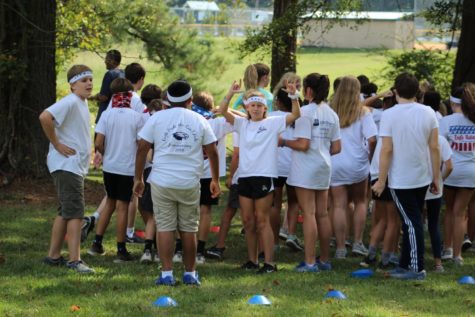 Boosterthon is a fundraising tool the school is using this year to raise money for a new electronic sign in front of school. In total, the Boosterthon event raised $14,000 dollars. This is almost enough to fund the sign, which will begin construction soon. This sign will showcase daily happenings at the school and will be a great addition!