Fashion at the 2019 Emmys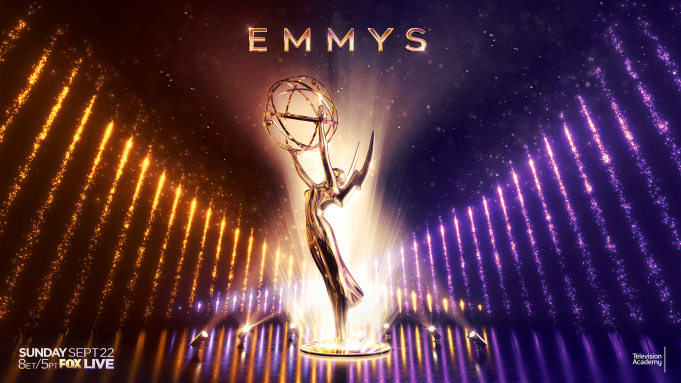 Any award show you watch on television, whether it be the Oscars, the Grammys, or even the Emmys, there will always be a pre-show carpet event to show off the attendees' outfits. This year's Emmys was filled with a combination of classic ensembles, as well as some unique outfits. Here are some of the best and worst fashion moments of the 2019 Emmys!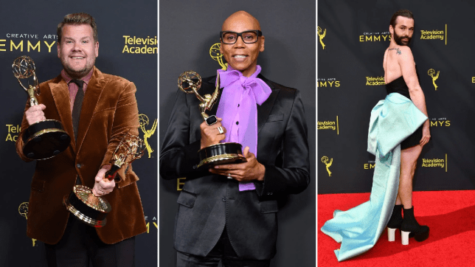 One of the major trends for the Emmys was pantsuits and jumpsuits. One reason being it is a classic and put-together item of clothing that can be simple or extravagant depending on the way you want to style it. Kerry Washington was wearing an ensemble designed by Alexandre Vauthier Couture, consisting of black sequin pants and a ruffled white blouse. Melanie Liburd also adorned this trend by wearing a black-and-white jumpsuit from Azzi & Ozzi that also included a dramatic white tulle train. Along with Washington, Liburd, and many others, Angela Bassett's two-piece set was a bold, yet elegant, choice. She definitely redefined the term "show stopper" after wearing a bright red set that also included a long cape-type accessory.
Another major trend was bold dresses, even though actresses in the past have adorned unique dresses. To start, Kendall Jenner's Richard Quinn dress had many people turning their heads. It was probably because she decided to layer the mermaid style floral dress over a long sleeve, turtleneck, black latex shirt. In my opinion, the two pieces together totally worked, but I understand why some people would dislike it. Zendaya's bold look was a green Vera Wang dress, which featured a sheer corset, high-leg slit, and matching pumps. The last eye-catching dress that is worth mentioning, although there are so many others, is Gwendoline Christie's Gucci dress that looks like it belongs in the Renaissance. I must say, you have to have a lot of confidence to pull off a dress like that, but somehow Christie managed to make it fit into the 21st-century fashion style.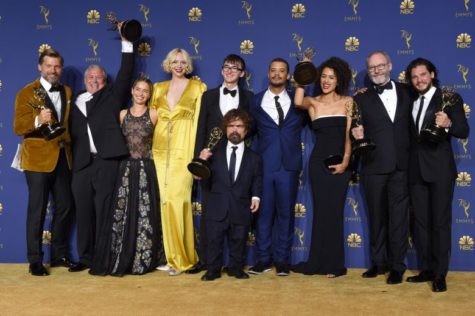 The last major trend of this year's Emmys was how creative the actors got with their outfits. The first show-stopper outfit from the men was RuPaul. He was dressed in pink and black floral pants with a matching jacket, which he paired with a black button-up that ties at the neck. The next was Billy Porter. He was wearing a black Michael Kors suit embroidered with crystals and was accessorized with an oversized hat and platforms.
The 2019 Emmy Awards was full of some of the best outfits and fashion trends that will definitely make it one to remember.