Senior Spotlight: Jackson Bryant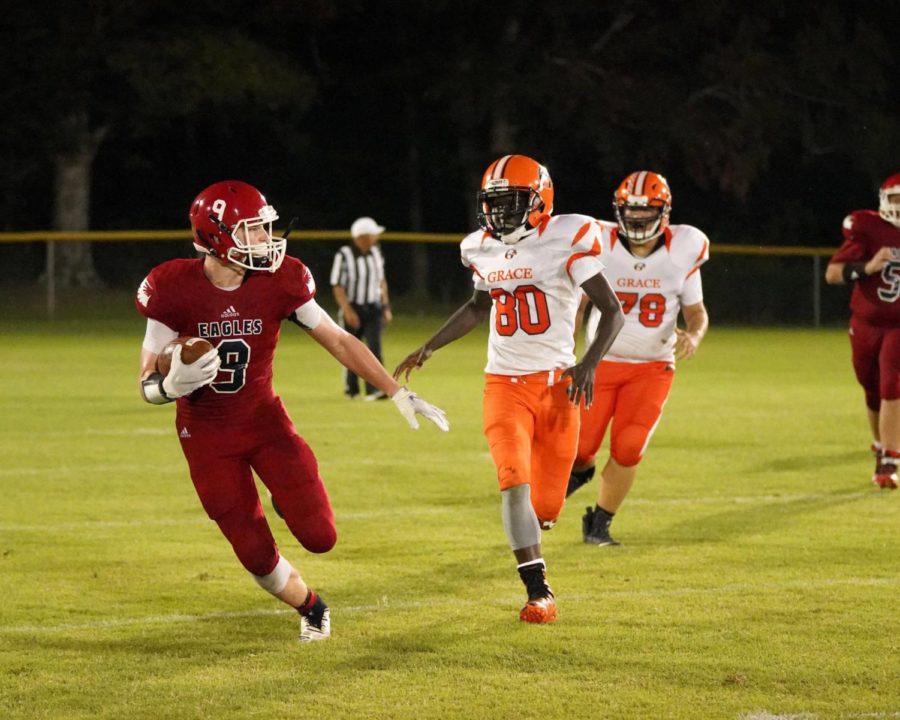 In the fall of 2014, RMA was lucky enough to adopt the very best that Hobgood Academy had to offer in the form of our very own Jackson Bryant. Here since the 7th grade, Jackson has become a staple of the class of 2020. A dedicated student, friend, and teammate, he has proved himself to be a great classmate and individual. Upon first meeting Jackson, he seems quietly composed and nice, but as you get to know him it becomes clear just how confident, funny, and genuinely kind he is. He has a very special and valuable sense of humor which he uses to lighten the mood or break the ice, putting others at ease. He can joke around with just about anyone due to his agreeable and easygoing nature. Jackson is impressively genuine and is the type of person you can always count on to tell you the truth, in the nicest way possible, because he values honesty above all else.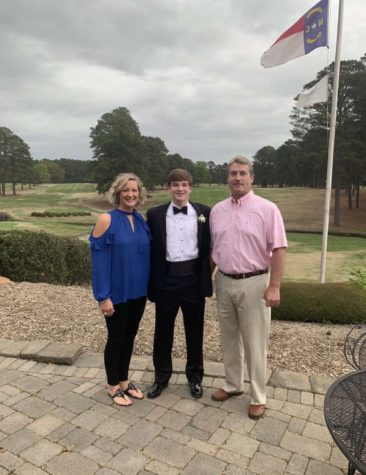 Though he enjoys the challenge of his academically rigorous classes like AP Biology, Jackson's favorite class is weightlifting. Part of the reason he enjoys weightlifting so much is because it helps increase his endurance and ability on the football field. Football is his favorite sport, both to watch and play, and he is, in fact, quite skilled at it. As tight end for the varsity football team for four years, Jackson has helped to bring RMA many victories, the most notable of these wins being the State Championship win in 2017, his sophomore year. 
He lives in Rocky Mount now, but if you know Jackson, you know that he holds Scotland Neck very close to his heart. He is proud of his Scotland Neck roots, as it is the place where he and his sister were raised alongside their cousins, the Kitchin family. His family farm, run by his grandfather and uncle, has always played a big role in his life. Even though he now lives in Rocky Mount, he still spends much of his free time and his summers helping work the farm in whatever way is needed. He believes this has taught him many important skills and life lessons, such as the importance of good, honest, hard work which he exemplifies in the way he conducts himself both in school and on the football field.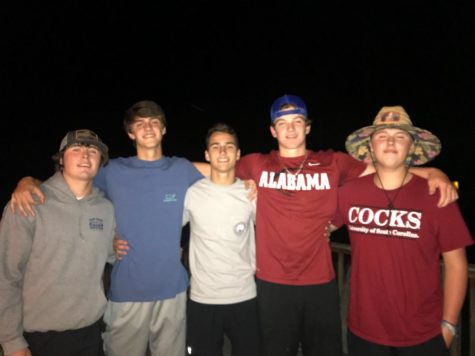 Jackson hopes to attend either East Carolina University or North Carolina State in the fall of next year. We don't know which one he's headed to, but we can be sure that he is going to continue being dedicated and successful wherever he ends up. He's said that the thing he will most about RMA is his classmates and we, without a doubt, will miss him just as much when it's time for him to leave us. Fellow senior Megan Seale spoke for all of us when she said, "He's a pretty neat dude, and he's fun to be around." The senior class is made so much better by Jackson Bryant and we wish him all the best for his future. 
What is your favorite quote?

"Diagram."

You're trapped on a deserted island and you can only have three things with you, what would you choose?

A boat, GPS, and ( #3 was removed to be politically correct by the Media Office)

What is your favorite song?

Memories Are Made Of by Luke Combs.

What is your biggest pet peeve?

Liberals and running, I do not like running.

What advice do you wish you could give your freshman self?

Take school seriously, well, more seriously.

If you could be another person for a day, who would you be?

Donald Trump.

What is the best gift you've ever received?

PlayStation 4 when I was in eighth grade.

What are you most looking forward to this school year?

Finishing out this football season and graduating.

Where do you see yourself in twenty years?

Super rich, owning a business.

What is the character trait you value most in a person?

Honesty.