Outer Banks Aftermath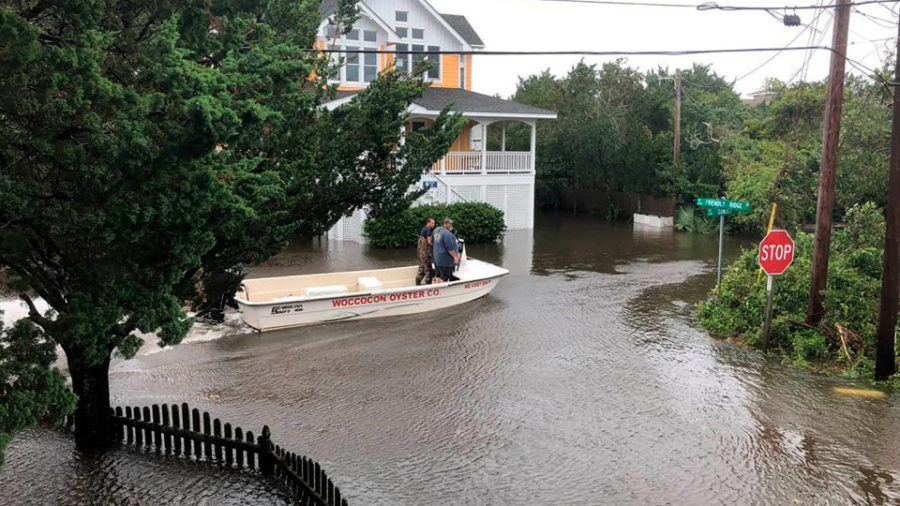 When Hurricane Dorian was quickly approaching North Carolina after ravaging the Bahamas, a state of emergency was announced for all 100 counties in North Carolina and urged North Carolinians to prepare for the storm, especially residents of the Outer Banks. Even though most parts of North Carolina received little to no damage, Dorian arrived on the coast of North Carolina with pounding winds and drenching rain on Friday, causing severe storm surges and flooding in the Outer Banks. 
The storm knocked out power, blocked dozens of roads, and transformed streets into rivers. On Ocracoke, which is only accessible by boat or by air, people climbed into their attics to flee from high rushing water. The flooding on Ocracoke rose to around 6 feet in a very short time, which led to vehicles being carried away in the rising rapids throughout the streets.
Even though more than a week has passed since Dorian came through, Ocracoke is still a major focus for emergency matters. Recovery efforts will still continue so the coastal communities can recover as quickly as possible. However, Ocracoke looks like it will face a lengthy recovery due to the flood damage to homes and roads. The Outer Banks hasn't seen destruction this bad since Hurricane Matthew in 2016, but many measures are being taken for the families along the Outer Banks.