Senior Spotlight: Oliver Bissett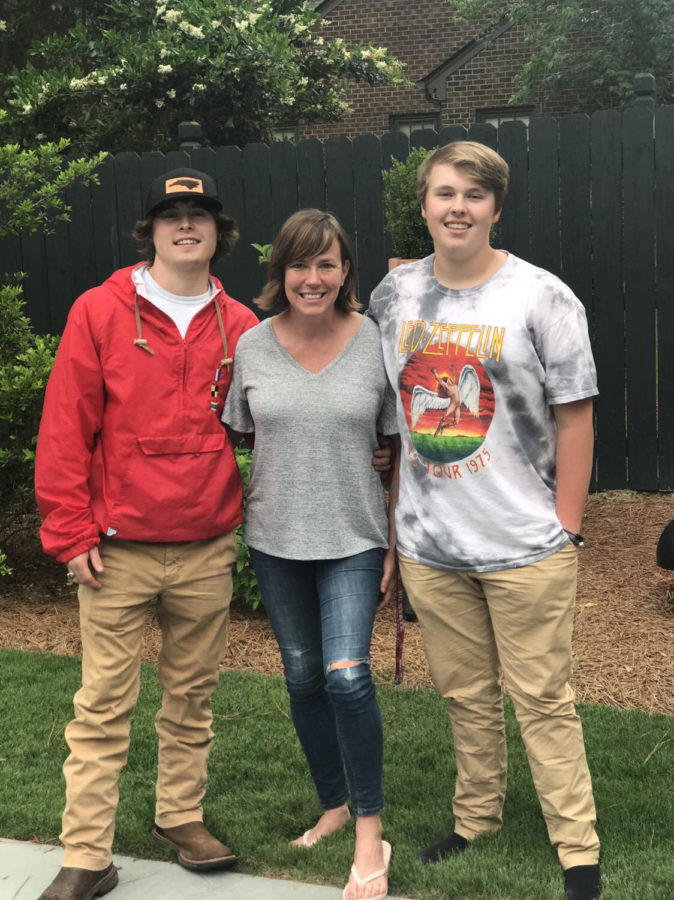 Original, caring, and hilarious, Oliver Bissett has grown up in the halls of RMA. As a "lifer" here, he has made a substantial impact on his class and the entire RMA community. Undoubtedly a leader, Oliver is a valuable part of the class of 2020 and of every team and club in which he participates. He has a unique sense of humor and can manage to make anyone, students and teachers alike, laugh with his absurd and hilarious anecdotes. 
Oliver is a very focused student and works hard in school in all of his classes, pushing himself to keep improving, especially in his most difficult classes, like AP Biology. He strives to do his best in all tasks he undertakes, be it schoolwork or athletics. Once he sets his mind to something, he wants to be the absolute best he can be. Oliver is also a star athlete on the football field, having played varsity football for all four years of highschool and helping to win the state championship his sophomore year.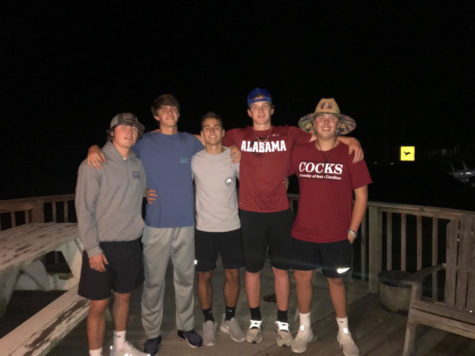 Outside of school and off the football field, Oliver spends his time with his friends trying to make the most of everyday. He is a person who fully embodies the mantra "seize the day" and is always up for a good time. Oliver is simply a good person who is fun to be around and who would do anything for a friend. He's always ready to do whatever is needed to be there for people. One of Oliver's best friends, Jackson Bryant, summed him up well when he said, "All of Oliver's friends know he's got our backs." Ada Everette, another of Oliver's many best friends agreed, adding, "Oliver is the most honest person I know. You can count on him to tell you the truth no matter what." His loyalty and honesty are definitely two of his best character traits and are what help distinguish him as one of the most beloved members of the class of 2020. 
RMA will no doubt miss Oliver Bissett. Having spent almost his entire life at this school, RMA has helped raise him and he has become a strong, confident, and caring person thanks to the friends and family he has here. He is aiming to attend East Carolina University next fall, but no matter where he ends up, he is sure to make the most of it. He is going to do great things in his life and we cannot wait to watch him as he succeeds!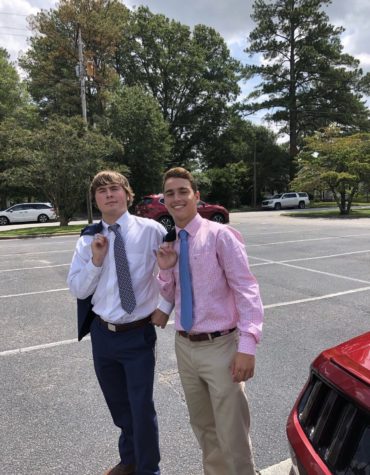 What is your favorite hobby outside of school and school sports?

Extreme curling.

Who do you look up to?

My grandpa.

In ten years where do you hope to find yourself?

Supreme leader of the United States.

What is your biggest pet peeve?

People telling me what to do.

What has been the best day of your life so far?

When I was born.

If you could be anywhere in the world right now, where would you be?

On an island, in a lawn chair, looking at the cool blue water.

What's the most difficult part about being a twin? What's the best?

Being so much cuter than my brother, being the older twin.

What three words best describe you?

Philanthropist, handsome, chill.

Favorite cafeteria food?

Bacon biscuit.

What is your favorite sport to watch?

Curling.