Top 10 Movies to Watch During the Hurricane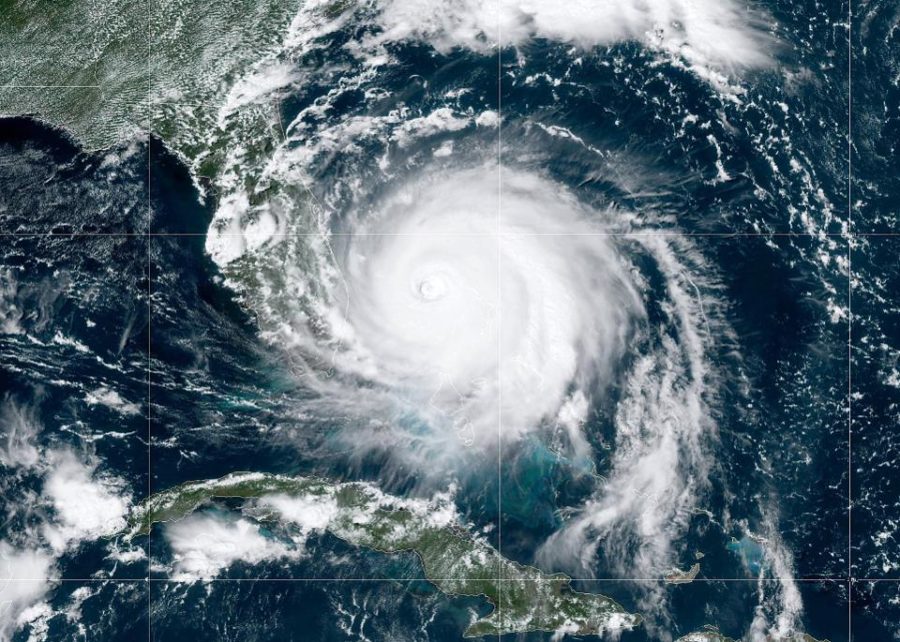 Waiting out a hurricane is never an exciting activity, so instead of sitting there bored out of your mind, here is a list of the top movies to watch during the storm, ranging from comedies and action to horror and chick flicks!
This movie is such a classic that everyone knows and loves. Honestly, you cannot get sick of watching The Breakfast Club, just because of how iconic it is (especially the last scene). However, the main reason this movie is great to watch during the hurricane or anytime is that it's so dramatic in a lowkey way, and you will want to rewatch over and over!
Just like The Breakfast Club, Forrest Gump is one of those movies where you will not get sick of watching it on repeat. The movie is funny, heartwarming, and makes us feel so good by the end. It is also a perfect example of an underdog movie, since he overcomes his handicap, falls in love, becomes an athlete, turns his dream into a business, becomes an icon by running, then meets his child who is the smartest kid in his class. Forrest Gump is another classic movie that is perfect to watch during the storm!
There is nothing better than sitting down in the morning, binge watching movies, then realizing it is the night time. The best type of movies to binge watch are series of movies, like Harry Potter, Avengers, Marvel, Indiana Jones, Star Wars, Pirates of the Caribbean, as well as so many others, so whether you love action, magical, or science fiction, there will always be a movie series for you to choose during this hurricane!
Yes, I know, romantic comedies do not appeal to some people. However, Nicholas Sparks movies are some of the best to watch while stuck inside during a storm. They always remind watchers that life could always be worse, but by the end of the movie, you will be crying too hard to hear the hurricane (uplifting, isn't it?). All jokes aside, whether you love reading Nicholas Sparks books or watching the movie version, these are some of the best to watch hiding under a blanket from the storm!
10 Things I Hate About You
Who doesn't love an angsty bad boy with an accent? Every girl who has seen this movie has an expectation to be asked to prom with a serenation in the middle of the football field. Each time you watch it, the more you will fall in love with it. The fact that the movie is a modern rendition of Shakespeare's The Taming of the Shrew, as well as having a hilarious script, attracts basically anyone to watch it. 10 Things I Hate About You is certainly a great movie to watch during the hurricane, especially when you want to laugh, cry, and smile all in a period of two hours. 
I am going to be honest, this movie is one of my personal favorites to watch during any storm. There is something about it that just makes me want to put it on replay and watch it all day. First of all, Cher has the best wardrobe you will ever see in a movie! Second of all, the movie has an underlying representation of our relationships to the world around us. Lastly, it shows that "the popular girl" stereotype can be a good thing, where Cher helps all her friends around her to be the best they can be. I promise if you watch this movie during the hurricane, you will end up falling in love with it!
This is the best movie that came out during 2019, and I have to say this is a great movie to watch during the hurricane if you want to sing classic rock songs by one of the best bands ever, Queen. This movie will also not make you bored since there are so many dramatic scenes throughout the two hours. I do recommend turning the volume up on the TV or on your computer, so you can feel like you are there at the concert rather than stuck at home during the storm!
Here is yet another classic movie I had to add to this list. Let me just say, there is nothing better than watching a movie with young Tom Cruise in a fighter pilot uniform, I'm sorry, but it had to be said. It is filled with lots of action and drama, as well as some of the best lines in cinematic history. The movie also includes the song "Danger Zone" which is kind of like the movie itself, not the best in terms of quality, but something about it tends to get stuck in the heads of many people and thus making it iconic.
Picture this: you are eight years old in your Monster's Inc. pajamas. Your mom tells you
that school is cancelled because of the hurricane that is headed your way. What is the first movie you grab? More likely than not, it was most likely a Disney or Pixar movie, so why would you not want to relive some of the best times of your life? Don't worry, there will be no judgement for singing along. We know you want to. Regardless of if you want to watch one that is filled with princesses, heroes, villians, or talking animals, each Disney/Pixar movie is different, but gives you the same heartwarming feeling at the end. No matter which movie you choose there will always be a happy ending.
Side note: I recommend a one to one ratio of Disney movies to Nicholas Sparks movies.
This movie happens to be one of the funniest, most incredible movies I have seen. It might give you serious FOMO being stuck inside during a hurricane, but it is completely worth watching. The movie has completely different characters and includes one of the best weddings that has ever been in a film, as well as never straying away from the movie's theme of loyalty and love, both for yourself and your significant other. There is nothing better than watching a movie that is a romantic comedy, but also shows a chaotic family reunion for a wedding!