Kicking Off the School Year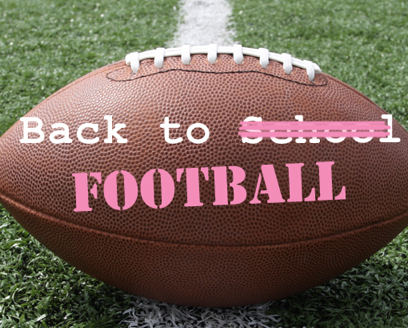 It's finally that time of the year! Students are back roaming the halls, and Friday nights are full of spotlights. On Thursday, August 29, RMA parents experienced their child's schedule for the night, the RMA football team had their first home football game.
Back to School Night was a hit! Parents of lower, middle, and upper school students enjoyed getting to experience what their child does during a typical school day. They go from class to class using the student's schedule to get to know and see the teachers for another school year. 
Following the Back to School Night fun, everyone headed down to the football field to cheer on their RMA Eagles football team while they battled against Wayne Christian Academy. Students, parents, and faculty filled the stands up in their brightest neon attire.
This year the RMA football team is using true talent and hard work, rather than a large team. Each team played extremely hard throughout the game, but it sadly resulted in an RMA Eagle loss with the score of 41-48 Wayne Christian.
In order to keep the team motivated during the toughest moments of the game, the student section and cheerleaders had to cheer louder than they have ever cheered before. The student section was able to participate with the #CitgoCrazy campaign, as the varsity cheerleaders partnered up with Citgo for the 2019-2020 football season as a way to raise money for the squad. They will be handing out rally towels to the students, as well as rewarding the two most school-spirited and dressed up highschoolers with gas cards and other prizes at each home game. For this game, Elizabeth Winstead and Eliza Myers were the students to win the $25 gas cards! Despite the fact the football team lost their game, the boys are ready for the next game against Grace Christian Academy!