Senior Spotlight: Ashley Wright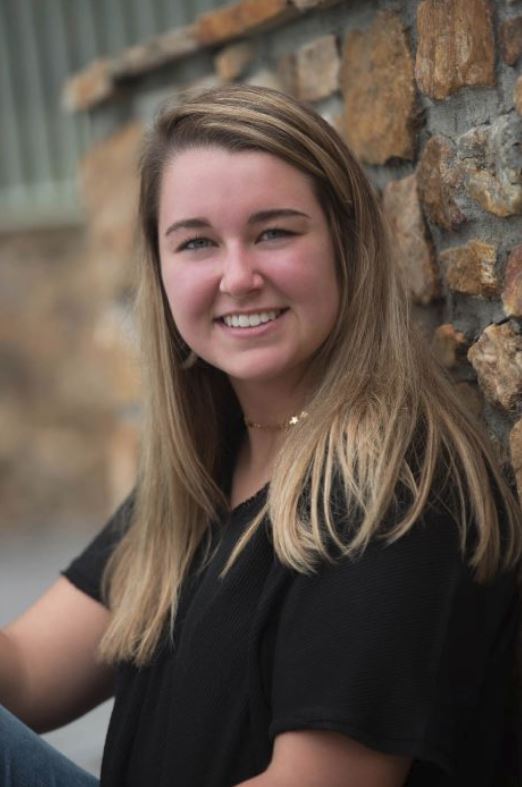 Caroline Gay, Photographer
May 6, 2019
Ashley Wright is truly one-of-a-kind. She is always there when someone needs a laugh, a hug, or just to talk. This year, she takes a variety of classes including Yearbook, AP Psychology, AP Stats, AP English, AP Environmental, and American Cultures. She strives to do her best and challenge herself in the classroom. Her strong work ethic allows her to persevere through a heavy workload until she finds success in herself. This determined attitude also drives her to enjoy and succeed in her athletics. Playing travel softball over the years, she has found her true passion. She has received Coach's Award and multiple MVP awards for both softball and volleyball over the last few years! 10th grade, she was inducted into the National Honor Society, while also achieving an A Honor Roll throughout high school. Ashley dedicates herself to anything and everything she does. She also involves herself in our RMA community, serving in the CARE Club to support the spread of love and anti-bullying.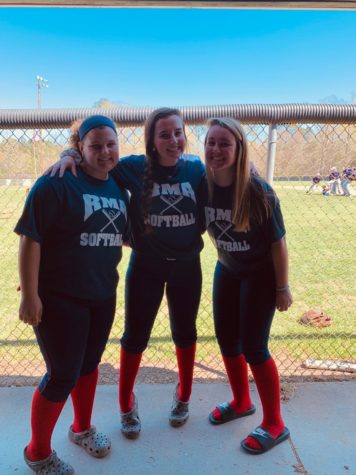 If there is one thing Ashley would be known for, it would be her unique and fun personality which can brighten anyone's day. She loves to laugh, but she loves, even more, to make others laugh along with her. When someone hears even a faintness of her laughing, it almost brings instantaneous smiles to follow from all of her fellow friends and classmates. Tiffany Chandler said, "Ashley Wright is a very caring and giving person. I know she will always be there for me if I need somebody to talk to or somebody. I will miss you!" Her classmates will never forget Ashley's certain fire that does not cease to let her speak her mind, and that's usually what people love most about her. She is always up for something fun to do with her friends, highlighting her extroverted nature and outgoing sense to even strangers. We will surely miss Ashley's witty humor and infectious laugh as she continues her education at East Carolina University studying Biology with a focus in Biochemistry!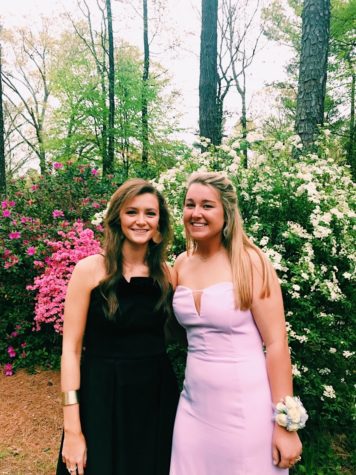 "RMA softball has definitely been a big aspect of my time here at RMA!! I love going out on the field with all the girls and feeling the encouragement they constantly give me. I love all of the girls, from the annoying 7th graders to the only other senior on the team, Sadie! This program has helped me grow as a person and leader, and I will miss all the memories RMA softball brought me."
Learn more about Ashley below: 
Read the short interview with Ashley below!
What has been your favorite class and why? My favorite class is probably American Cultures because movies!!
If you could go anywhere on vacation right now, where would you go? I would go to Mexico or somewhere with really sunny weather!
Who is your role model? My mom
What is your favorite song currently? I have a bunch, but I like anything by Migos, Post Malone, and Luke Combs.
If you could eat lunch with any celebrity, who would it be? YOUNG Leonardo DiCaprio!!!
What do you like to do outside of school? Go to Sonic and post up in my Tahoe duh
What is one of your greatest accomplishments? Definitely passing the APUSH exam
If you could give advice to underclassmen, what would you say? Do not take so many AP classes because you will want to die.
What is your favorite movie? Literally any rom-com or scary movie