Tiger Woods Wins The Masters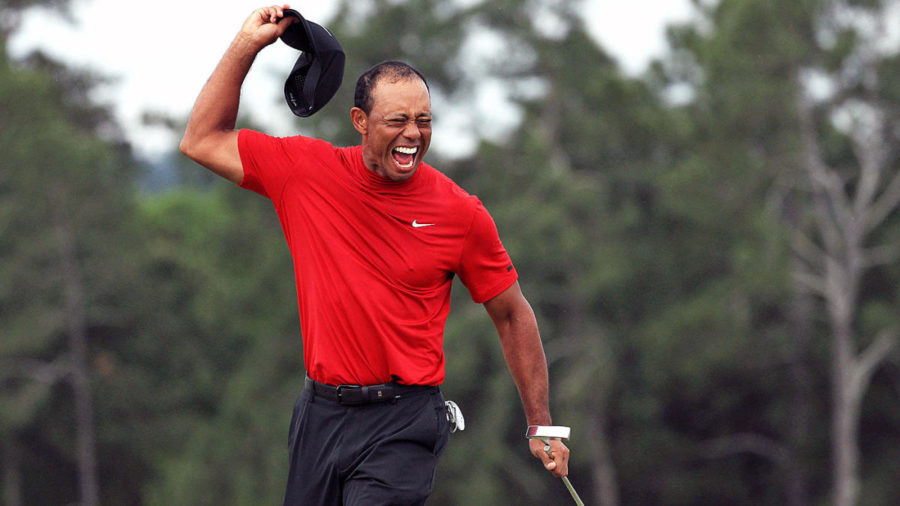 In easily the greatest comeback in all of golf, and maybe all of sports, Tiger Woods has won his fifth Masters. He has come back from debilitating back injuries and many scandals to capture yet another coveted green jacket and his fifteenth major, inching closer to Jack Nicklaus' mark at 18.
Tiger's last Masters' win came in 2005 in which he beat Chris Demarco in the first playoff hole. Since then Tiger has won 5 more majors but none after 2008 until 2019. He was involved in an incident on Thanksgiving Day in 2009 in which he got in a car crash in his driveway, and his wife at the time allegedly broke the window of the vehicle to pull him out. Soon after this, Tiger was accused of cheating on his wife with an array of different women and eventually entered into a sex addiction clinic. During these times many of Tiger's sponsors like Gatorade and AT&T drop him, and he also got a divorce, and his wife even hit him in the head with a golf club, causing further harm to his body. After this dark time, Tiger began to struggle with back and leg pain that left him unable to move at times. He was not able to finish any tournaments for a few years, and the ones he did complete he did not fare well in. Tiger faced another roadblock when he was arrested in 2017 for a DUI.
After all of these struggles Tiger's life finally began to turn around. After a few successful surgeries, Tiger was able to return to the game of golf. After a few tournaments such as the Open Championship where he was thwarted by Francisco Molinari and at the PGA Championship where he was defeated by Brooks Koepka, Tiger was determined not to lose again. Tiger came into the 2019 Masters as a severe underdog but had a strong overall performance especially on Saturday in which he shot a 67. On Sunday, Tiger shot two under par but still sunk the bogey putt on 18 to seal the victory from Dustin Johnson, Brooks Koepka, and Xander Schauffele.
After this success, Tiger is likely to continue competing in more tournaments trying to surpass Jack Nicklaus' 18 majors. Tiger will continue to battle with his lingering pains, but due to his unbreakable spirit, he will continue to have success on the PGA Tour and beyond.