Spring Arts Festival: A Night In Review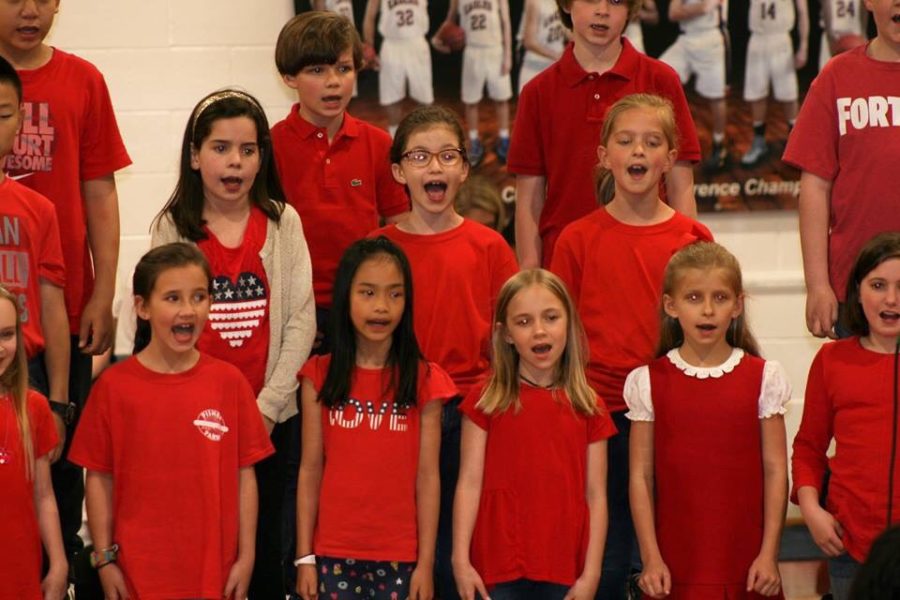 RMA's Spring Arts Festival is one of the most anticipated events of the school year, and this year's performance was on Tuesday, April 16. Whether it be in music, drama, or visual arts, every student who participated showcased their outstanding talents throughout the night. Under the guidance of Mary Beth Cameron, Shawn Leonard, Dawn Whitehurst, Victoria Hunter, and Erin Miniard, students of all ages were able to show off what they have learned in their art classes. Spring arts is always a huge hit, and this year was no exception!
The theme of Spring Arts 2019 was Mickey Mouse Club. The high school band provided music for the night, and a quartet of them sang as well! The lower school grades got to sing songs from some of their favorite Disney movies, including The Lion King and The Little Mermaid. Lower school chorus members sang a medley of Disney songs with nonsense words, such as "Hakuna Matata" and "Supercalifragilisticexpialidocious." Middle school chorus performed a beautiful rendition of different Beauty and the Beast songs, and they even dressed up as some of the characters! In addition to this, the middle school also performed songs from Cinderella (2015) and The Aristocats. There was a surprise song added to the program, as Ms. Cameron sang "Colors of the Wind," from Pocahontas. Finally, the upper school did "Songs of Disney Heroes," a medley of music from Mulan, Tangled, Hercules, and more! The night was closed out with all of the lower school singing "Hawaiian Roller Coaster Ride." In between performances, the upper school drama class acted out hilarious skits similar to that of the original 1955 Mickey Mouse Club TV show. Everyone was in high spirits by the end of the show, and parents even began to sing along while RMA's performers sang the theme from the Mickey Mouse Club.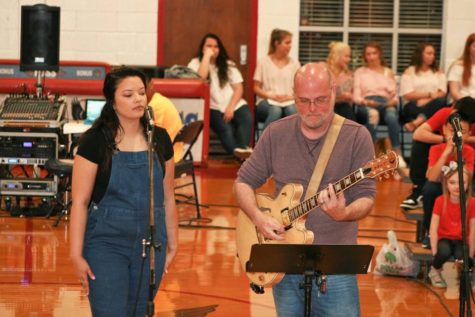 Outside of the gym, artwork was on display in both Proctor Hall and Bradley Hall. The lower school made "Trees of Life," inspired by Gustav Klimt, as well as paper weavings inspired by Toni George. Middle school showed off their sketching skills, as they had an introduction to drawing this year. Finally, upper schoolers displayed their paintings, ceramic artwork, digital photography, and more.
The Spring Arts Festival was a huge success! It truly showed how much talent we have within the halls of RMA and further proved how hard our amazing teachers work. Thank you to everyone who came to support our students.