Senior Spotlight: Stephen Tucker
Ann Sumner Thorp, Editor-in-Chief
April 15, 2019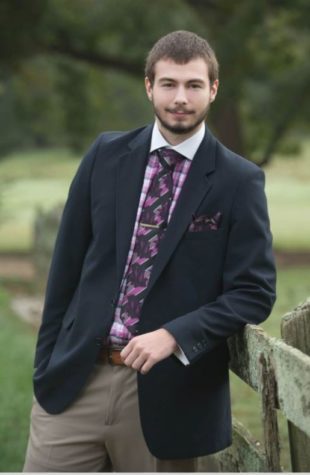 Stephen Tucker is a man of few words, but he never fails to have the whole class laughing in a span of a few, short seconds. However, his quiet nature doesn't stop him from showing his kind disposition. Stephen is always ready to give a helping hand, making him a favorite of this year's senior class (not to mention his unforgettable height). It is hard to believe that he has only been here for four short years, and RMA wouldn't be the same without him.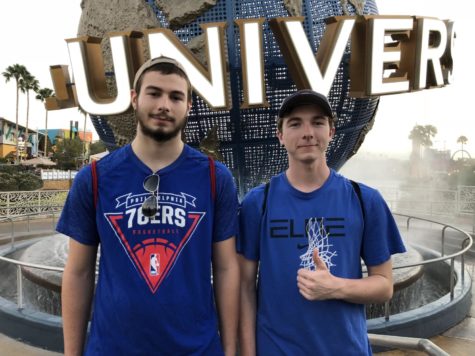 Academically, Stephen excels. He always gives 100% both in and outside of the classroom all while taking a challenging course load including AP Statistics, World Religions, and AP Psychology. Stephen also started RMA's first Quiz Bowl team, so let him know if you ever need an extra person for trivia night. Speaking of competition, Stephen has played a sport (sometimes two) every season. He helped lead the football team to victory last year, earning him the title of state champion after months of hard work and continued to be a leader on the team this past season. During the winter Stephen plays basketball and swims on the swim team, qualifying for states multiple times throughout high school for swimming. Last, but certainly not least, he participates on the track and field team, throwing discus in which he also has qualified for states in previous years.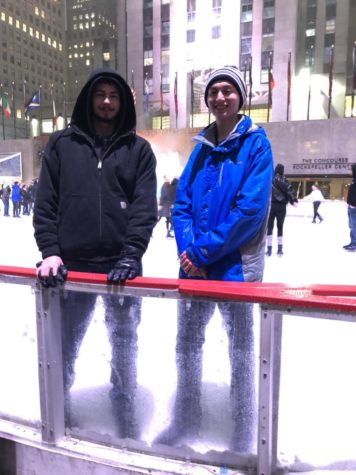 To say Stephen is artistic is an understatement. His skill with a camera is unmatched, and he has often been able to capture unique moments, providing a different perspective on seemingly ordinary scenes. If you know Stephen, then you know he has an impeccable taste in clothing. Equipped with a matching bowtie and handkerchief, it would not be surprising if his senior superlative is "best dressed."
Outside of school, Stephen is very involved at his church, Christ Covenant. He often helps with the younger youth on Wednesday nights and has taken mission trips to Philadelphia over the summer. Additionally, Stephen is an expert when it comes to movies and food. He could tell you the best, classic movies to watch and the best places to eat around North Carolina, including what to get at each restaurant. Overall, don't let Stephen's quiet demeanor trick you. His confidence shines with his humorous personality and unique style, and RMA will be sad to lose this senior next year. However, we know that he will truly thrive as he takes his next steps in life at either Wesleyan and Campbell.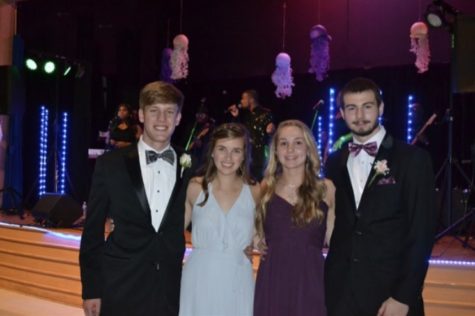 "Stephen has always been able to make me laugh no matter what. From Sophomore year to Senior year, he has always found a way to make my day better. It is a pleasure to have a good friend like Stephen." – Nathan Varnell
Find out more about Stephen below:
      Where have you applied, and what are you majoring in?

Wesleyan and Campbell; Business/ Accounting

      Top Five favorite movies?

Empire Strikes Back, The Battle of the Five Armies, Mulan, Sabrina, The Godfather

      What do you enjoy doing outside of school?

Hanging out with my youth group and gaming

4

.

     

If you could live anywhere in the world, where and why?

Rocky Mount; cause I could visit anywhere, but this is my home

      If you could design the perfect meal, what would it be?

BBQ, seafood, and cornbread

      Favorite quote?

"Darkness cannot drive out darkness; only light can do that. Hate cannot drive out hate; only love can do that." -MLK

  Where do you see yourself in ten years?

Ten years older

  Favorite memory of RMA?

When Dr. Wells yelled at Jack in AP Environmental