Senior Spotlight: Isaiah Thomas
Hang on for a minute...we're trying to find some more stories you might like.
This week's senior spotlight is on one of the most well-known and brightest personalities in the senior class: Isaiah Thomas. Isaiah only came to RMA in the ninth grade, but you could never tell if you did not already know that. His lovable personality and amazing sense of humor helped him to quickly find a home at RMA, and the senior class without him would be unimaginable. From the football field to the hallways of RMA, Isaiah's big smile can't be missed in the crowd.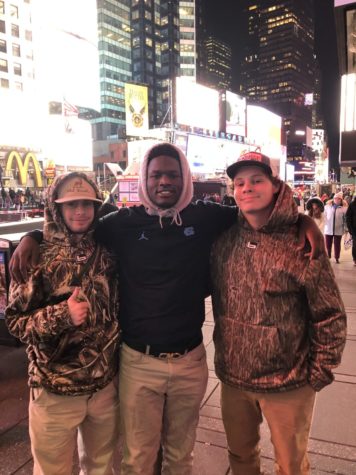 Many people know Isaiah for his incredible athletic talent, but academics are also a very important part of his life. This year he is taking marine biology, sports medicine, psychology, advanced functions and modeling, and English 12. He is also a Parker Harvey Scholar!
          Isaiah is an absolute star on every athletic team he joins. Since the ninth grade, he has played quarterback and free-safety for the varsity football team and played on the state championship winning team last year. He was All-State for football in 10th, 11th, and 12th grade and Conference Player of the Year in 11th grade. Isaiah played on the varsity baseball and basketball teams for 3 years and was All-Conference in 10th grade for baseball. Isaiah, who has been playing baseball since he was 3 years old, has committed to UNC Pembroke to continue his athletic career! He will be joining the team next year, and RMA will continue cheering him on while he is a BraveHawk.
          Outside of school, Isaiah can be found "playing more baseball, eating, or watching Grey's Anatomy." It is common to walk into the senior room during lunch and to see Isaiah's computer plugged into the TV, so the whole room can watch the show.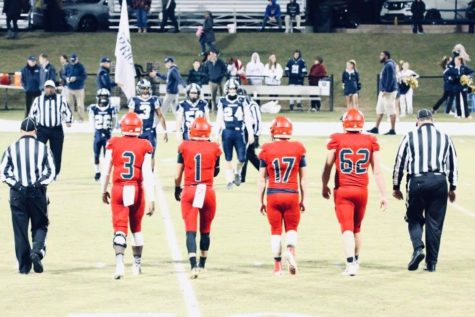 Isaiah has a bright future ahead of him after high school, but he will be greatly missed at RMA. One of his best friends, Jacob Braddy had this to say about him: "I have been best friends with Isaiah since he first came to RMA in the ninth grade. We have played football and baseball together all of the years he has been here. He is one of the most athletic and funniest guys I have ever been around.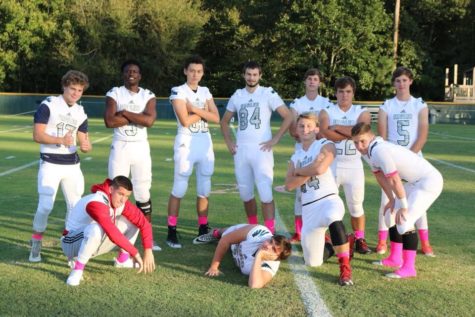 Even though it has only been 4 years of me knowing him, it feels like we have been best friends forever. I am going to miss him next year, but I will always remember 'NBA- Quando Rondo, that's forever'." Isaiah has left his mark on RMA, and we can't wait to see where else he goes!
To learn more about Isaiah, read below!
    What will you miss most about RMA? The least?
I will miss the sports the most, and I will miss the summer workouts the least
    Who is your role model?
Terrell Hudgins
    What is your favorite TV show?
SpongeBob Square Pants
    What is the weirdest dream you have ever had?
I do not have any clue
    If you could donate a million dollars to any cause, what would it be?
I would build a sports facility for kids who don't have a place to play
    What is your favorite food?
Cheese Burgers
    What is your favorite memory from RMA?
Winning a State Championship
    What is your favorite quote?
"SQUADDD"
    What do you love most about baseball?
Playing with my wonderful team and wonderful coaches
 What is one little known fact about you?
I like country music