The Soundtrack of our (High School) Lives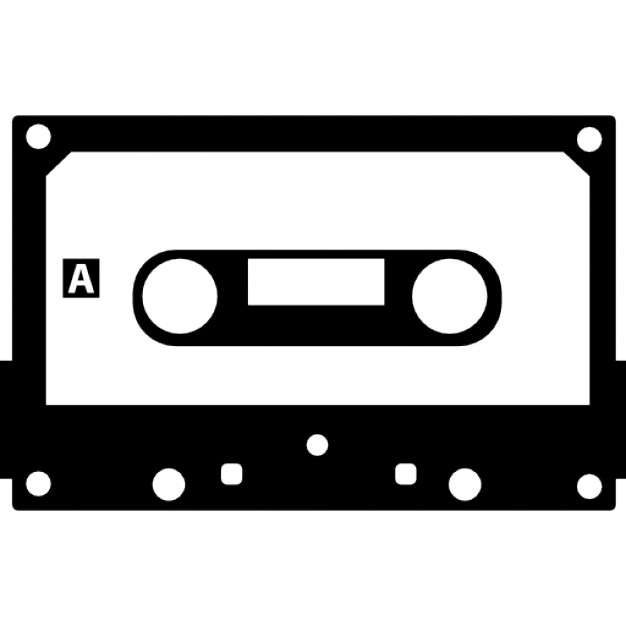 Haven Ross, Social Media Chair
March 19, 2019
Music is a powerful form of art that can leave people dreaming of the future or reliving the past. There are signature songs for major events of life. "Pomp and Circumstance" is a staple for graduations. The tune that instantly brings weddings to mind is "Canon in D Major." For high schoolers, the same rule applies. Here are some songs for high schoolers nowadays that may transport you back or to the major events those four years have to offer.
Your Last Middle School Dance: "Don't Stop Believin'" and "Let Her Go"
The transition to high school is soon approaching. Eighth grade has got you feeling like you are almost too old for these middle school dances, but, as you'll soon find out, you end up missing them more than you'd expect. You enjoy your last awkward slow dance to "Let Her Go" by Passenger, then quickly turn around the mood by jumping up and down to Journey's "Don't Stop Believin.'"
First Day of High School:  "Hey Ya!"
Saying goodbye to summer can be hard. You will miss time outside, the beach, the mountains, your camp, rainy afternoon naps, plans at any time of day, late nights, and no morning alarms. One thing that will shift your focus from the sadness of saying goodbye to seeing the good aspects of school, like friends, sports, and after school activities, is listening to an upbeat classic like "Hey Ya!" by OutKast.
Welcome to Homecoming:  "Spice Girl" and "Cha Cha Slide"
Entering high school also means going to your first of four homecomings. The pep rally, the T-shirts, the big game, and the dance make for a huge weekend for the high schoolers. Voting for who should be on the homecoming court and crowning the King and Queen adds to the excitement. It only makes sense that the crucial songs for this period are "Spice Girl" by Amine and "The Cha Cha Slide" because they encapsulate the mood of the weekend's big dance.
Every Friday Morning: "Chicken Fried"
Fridays are days to be celebrated. Getting through the school day is a lot easier when you can remind yourself that you just have to make it through a few more hours before the weekend. Not only do Fridays mark the beginning of the weekend, but Fridays are also Chicken Biscuit Day in the cafeteria! Most high schoolers rush to break on these famous days, and if you ask why they are in a hurry, the answer is simple: "Chicken Biscuit Day." Only one song can put this feeling into words, and it is "Chicken Fried" by Zac Brown Band.
Failing Your First Test:  "Everybody Hurts"
Whether it is from trying your hand at Geometry with Mrs. Meadows or making a fool of yourself on a DBQ with Mr. Stone, everyone fails a test at some point. And it hurts. There are the tests where you leave knowing you guessed for half the answers, but the ones that hurt the most are when you thought you aced it. Your first failed test probably isn't your last, and the feeling is still the same. The song "Everybody Hurts" by REM is great for sinking into sadness after you get that grade back while reminding you that you are not alone.
Long Lunch: "Best Song Ever" and "When It Rains, It Pours"
Junior year welcomes one of the biggest perks of high school: long lunch. The privilege of getting to leave campus once a week as juniors and three times a week as seniors is truly amazing. Juniors and seniors cherish these special outings and would do just about anything to make sure the privilege is not taken away. When good weather rolls in, students roll out of campus at 11:47 with their windows down and their speakers blaring. Trademark songs of this period include throwbacks and country, such as "Best Song Ever" by One Direction and "When It Rains, It Pours" by Luke Combs.
Morning of the ACT/SAT: "Eye of the Tiger" or "Right Above It"
Juniors and seniors are also hit with one of the most painful experiences of all time. The SATs and ACTs are things that no high schooler can avoid. These tedious tests are insanely important when it comes to getting into college. Students wake up bright and early on Saturday mornings to report to testing centers where they feel as if their futures are being decided. These high stakes require upbeat songs to mentally prepare and gain a little extra confidence. Grab your Test ID and a number two pencil, then listen to "Eye of the Tiger" by Survivor or "Right Above It" by Lil Wayne.
Prom!: "Shining Star" to "Brown Eyed Girl"
Seniors are treated to a special prom every year by the junior class. The eleventh graders spend months putting together the perfect night of fun for the seniors. The theme and decorations are always spectacular, and the dance is the best because there is a band! Dancing and singing along to live music is like nothing else! The staples at prom include "Shining Star" by Earth, Wind, and Fire and "Brown Eyed Girl" by Van Morrison.
The Big Apple Blues: "Welcome to New York" and "New York, New York"
A pivotal moment in high school at RMA is the senior trip to New York. This is a time where the seniors grow their closest as they spend 14+ total hours on a bus together and have days that turn into early mornings together. No one's ears are safe from the sounds of Taylor Swift's "Welcome to New York" and Frank Sinatra's "Theme from New York, New York" as they enter the Big City!
Getting Into College: "Congratulations" by Post Malone and "Walking on Sunshine"
There is no feeling like opening the email or letter that starts with that beautiful word: congratulations! Getting into college is the end goal for the four years of high school. When you get that first letter of acceptance, the weight of the world is off of your shoulders. All of your hard work has paid off. Queue "Congratulations" by Post Malone and "Walking on Sunshine" by Katrina and the Waves.
The Songs of The Last Stage: May through Graduation
They tell you not to wish the time away, and they are right. May quickly approaches for high school seniors. Feelings of nostalgia and excitement wash over the graduating class. You know where you are going to be for the next four years, but you also know you may not see some of the faces you have come to love for a very long time. You know you will miss your family. You know your cafeteria at college might not know that when you want potatoes in the morning you mean the home fry style and not the Tetris Tots. You know your teachers won't know your parents and your quirks that make you who you are. And as you are torn between sadness from missing your high school years and excitement for the future, tears are sure to flow. Here are songs that will go with both moods.
When the time is going too fast… "Don't Blink" by Kenny Chesney.
When you start to feel old or mature… "100 Years" by the Foo Fighters.
When you feel proud of your hard work… "The Climb" by Miley Cyrus.
When excitement hits when you find a roommate, decorations, get classes, etc… "Unwritten" by Natasha Beddingfield.
When you flip your tassel from one side to the other… "I Hope You Dance" by Lee Ann Womack
When you leave RMA as an Alumnus… "I Didn't Get Here Alone" by Kenny Chesney.