Senior Spotlight: Morgan Spivey
Hang on for a minute...we're trying to find some more stories you might like.
Oh, Morgan Spivey, where does one begin? It doesn't take much to pinpoint her in the halls of our school; her small stature (4'11", to be exact!), signature short brown waves, and face sprinkled with freckles compliments her equally unique personality. Even though her body itself is rather petite, her heart is far from it. Morgan possesses an immeasurable amount of compassion and empathy. She is a prime example of what a friend should be, and I firmly believe that everyone should try to connect with others the way Morgan Spivey does. She has deep-rooted friendships with everyone in the Senior class, and easily all of high school. Not only is her heart at least three sizes too big (watch The Grinch to get a visual of what I am talking about), but her sense of humor and intelligence makes every interaction with her nothing short of exciting and insightful. She is as witty as the day is long and has the ability to make anyone laugh.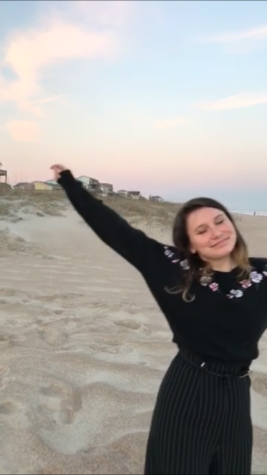 Her knowledge is not tied to one particular topic either. Somehow Morgan is up to date with almost every current event or joke on the internet, which backs up my statement to why she is such a fun person to spend time with. Needless to say, our grade would be very different without our beloved Morgan!
Since her appearance at RMA her Freshman year, she has touched the lives of easily every student and faculty member. She has a deep love and appreciation for the "family feel" of Rocky Mount Academy, a quality that she believes makes it feel like home to her. For her final year of high school, she has chosen to challenge and enlighten herself with AP courses and culture classes, including AP Psychology, Yearbook, Honors English, Advanced Functions and Models, AP Biology, and American Cultures. She is also an active member of the Key Club and CARE Club, both of which focus on aiding the community and school, allowing Morgan to spread her kindness in and out of RMA!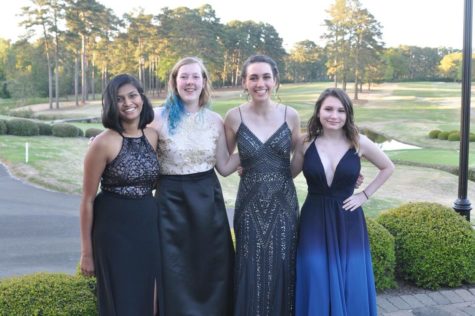 As for her future education, she is still in the process of deciding. When I asked her about where she has applied, she stated, "UNCA, UNCW, ECU, UNCP, and UNCC. I don't really have a first choice at the moment because I'm too indecisive, so it might just end up being a coin toss honestly."
As for extracurricular activities, Morgan volunteers at her local 4-H Club as a camp counselor during the summertime. She says, "The 4-H Camp over in Halifax has been a second home to me since I was six, so about 12 years now. I started volunteering there when I was 14 and have spent 150+ hours every summer doing so. When I was a camper, the counselors there meant so much to me. As cheesy as it sounds, they really helped me a lot in realizing who I am. It's incredibly rewarding to have the opportunity to positively influence the kids there and in a way give back to the camp what it gave to me. I'll be forever grateful for my time there."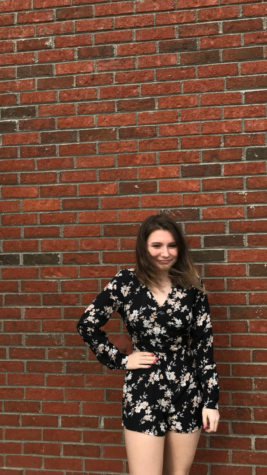 When Morgan isn't in the classrooms of RMA or giving back to her community, she can be found spending time with her friends from anywhere from art museums to concerts. A hobby of hers that might not be common knowledge is that Morgan is an avid fan of makeup and actually created the makeup looks for the recent school production of The Addams Family! She is very talented with this subcategory of art, with the ability to do a wide range of looks. From simple beauty looks, to elaborate and colorful eyeshadow, to even high detailed special effects makeup. For those that don't know her well, you might not know that she lives on a farm in the little community of Scotland Neck, where she resides with a wide variety of animals! I asked her to share with us about living on a farm and in a rural area.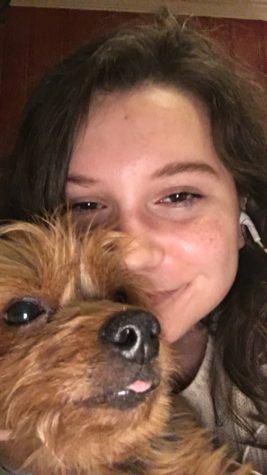 "Growing up I was always super into animals and attempting to care for them. When I was in 3rd grade, a rooster kind of just wandered into our yard, and I started feeding it. From there my family and I ended up getting hens and building a coop for them and our adopted rooster, Rocky. Over the next couple of years, we got more chickens, which progressed into buying even more animals. We ended up getting everything from ducks, turkeys, geese, guineas, goats, and eventually leading all the way to cows. I'm much less involved in the animals now than when I was little, but they still mean a lot to me.
As for living in a rural area, it has its good and bad parts, just like any other place. For those who don't know, I live in the metropolitan powerhouse known as Scotland Neck, with a whopping population of under 2000 residents. It can be difficult living a good 45 minutes away from the rest of civilization, but where else can you park your car in the middle of the street? Seems like a fair trade-off to me."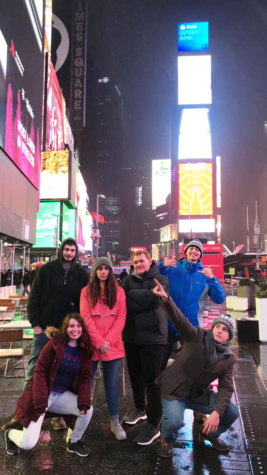 Morgan, I think I speak for all of the students and faculty when I say that your presence will be missed after you graduate. You have truly impacted so many lives here, and we all wish you the best in the future! Continue to be your beautiful and kind-hearted self, and do not let anyone dull the light you bring into this world! I know it will take you far.
"Morgan is one of the most genuine and fun people I have met in my life. When I first met her, I remember seeing a new student, who was small and quiet, asking for directions to a class. Now, she has evolved into much more than that. After you go past her short stature, you will find a human who will listen to your problems and try to help you through any troubles you're facing. Also, she is able to give meaningful insight to any conversation ranging from raccoons to rock bands. Overall, she is just a person that can add vibrancy to any dull day with her beautiful personality and warm aura. I'm excited to see what she finds in the future! Love you!"- Juhi Salunke, 12th
"Back then when I just came to RMA, we were not even acquainted. I remember for about two years I was not sure how to pronounce her last name. But lately we have become good friends, and I realize Morgan is such a character — humorous, witty, cordial, affectionate, genuine, unassuming. Most importantly, what makes her such a great friend is due to the fact that she is always sassy and bossy at just the right moment when you need it. Morgan is someone you can get good opinions from when you are not sure about an idea or you simply just have a question. Whenever you need a friend, she is the right one to go to because every time after I talk to her, I feel relieved, and I believe our friends think so too. She's a great person, and I will definitely miss her in college." – Ansen Gong, 12th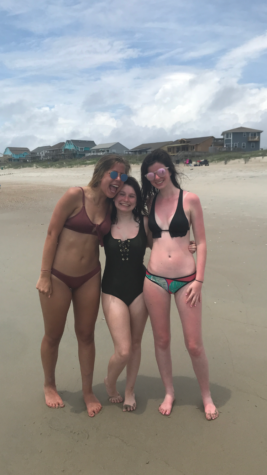 "Morgan has an unmistakable energy that can be described as nothing other than contagiously vibrant. We've grown so close over the 4 years, and I couldn't tell you who I'd be today without her. She always has a joke to add to a conversation or a pressing question on her mind that none of us have ever stopped to consider before. She keeps me on my toes in the best kind of way. Here's to many more memories and adventures together!"- Sadie Blackshear, 12th
Find out more about Morgan below:
What is your favorite RMA memory?
Mrs. Marin's class wasn't fun while I was in it, but looking back it gave me a lot of interesting stories. It may not have taught me much Spanish, but it did teach me some about health supplements and their benefits.
What is the funniest/weirdest thing to happen to you on your farm?
We once had a car with New York tags come and park in our yard, get out, and start walking around taking pictures. When we asked them what they were doing they seemed just as confused as we were. Turns out they thought they were at Sylvan Heights, and that it was just a lot worse than what was advertised.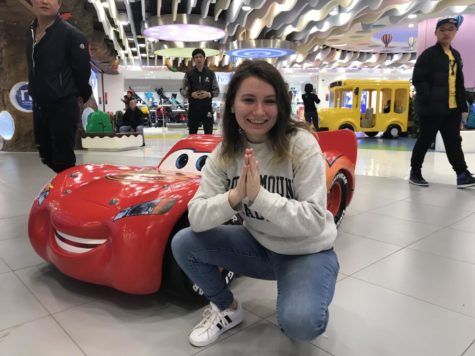 What will you miss the most about RMA? How about the least?
I can't even explain how much I'm gonna miss the people at RMA. Every single teacher and administrator wants you to succeed and is willing to go above and beyond to help you do so. From when I first started going here, I've experienced nothing but acceptance and kindness from everyone I've encountered. Within the first week I felt more at home than I did at a school I had just spent 6 years at, which I think says a lot.
I will definitely not miss the cell phone policy whatsoever. Don't really need an explanation for that.
What has been your favorite class? Why?
Probably AP Environmental Science, because it had everything you could ask for in a class–Dr.Wells, interesting source material, and occasional arguments about coyotes.
If you could be any animal, what would you be?
A golden retriever, owned by a rich upper-class family in Florida.
What is your advice to underclassmen?
Your teachers want to help you. It's what they're there for. It's perfectly fine to need help; no one can be great at everything without some guidance along the way

High school is much shorter than you think it is. So, there's no point in wasting what little time you have being too nervous to talk to people or go out and experience things while you're young and don't have many commitments. So put yourself out there more! You'll regret the things you didn't do more than the things you did.

Always try your best to be kind to everyone. Being unnecessarily mean doesn't benefit anyone.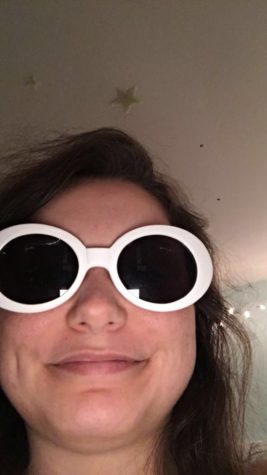 When you were little, what did you want to be when you grew up?
A veterinarian, spy, and actress all at the same time. I also wanted to be married to Shia LaBeouf from the movie Holes, and own a 100 puppies together. So, not that different from my current aspirations.
Who is your role model?
My grandpa. He's the most understanding, well-spoken, and knowledgeable person I know. I hope I become more like him as I grow up.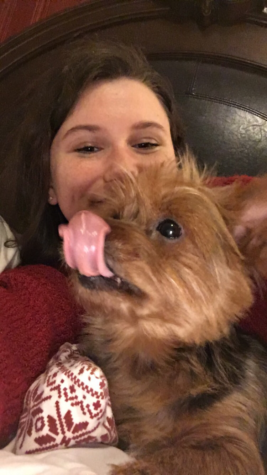 What has been your favorite concert?
Joywave or the nbhd. Both shows had great artists performing, an intimate venue, and an energetic crowd.
If you could have lunch with any teacher, who would it be?
Probably Dr.O'Brien, because of the sheer amount of knowledge she has and the amount I could learn from her in just one sitting. I feel like she would have something insightful to say no matter what the conversation topic was.