Faculty Focus: Debbie Viverette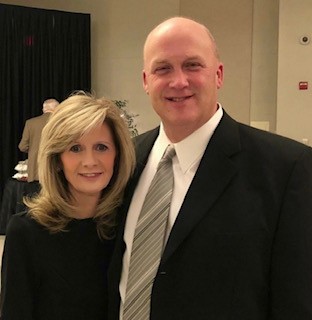 Caroline Gay, Photographer
March 11, 2019
For 11 whole years, Mrs. Debbie Viverette has been teaching middle schoolers and putting bright smiles on the faces of many. A little known fact about Mrs. Viverette is that her students often refer to her as "The Queen." I remember being in Mrs. Viverette's classes throughout middle school, and no matter which class it was, from Civics to different history classes, she always made the subject fun. When asked about her favorite part of teaching, she responded, "Every day is different, there are no bad days. I treat my students as if they were my own and love seeing them being successful whether it's academics, sports, dance, scouts, etc.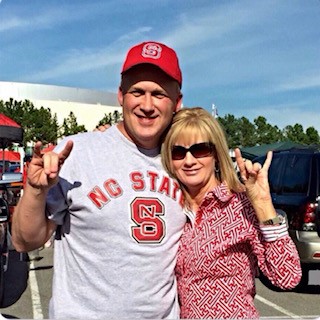 My students always keep me on my toes and laughing!" She has made us laugh until we cried with her unique witch laugh that she only uses on special occasions, and she has made school projects super fun, like our future life project including where we would live, who we would marry, and what we would be someday. Mrs. Viverette brings pure life to a classroom and has a very hands-on, cooperative teaching style that engages every student and drives them to do their best.
Not only does Mrs. Viverette shine as a star teacher, but she also shines outside of school. She currently serves on the board of the Miss Wilson Scholarship Organization and has also served in many capacities such as Executive Director, Public Relations, Business Manager, and more.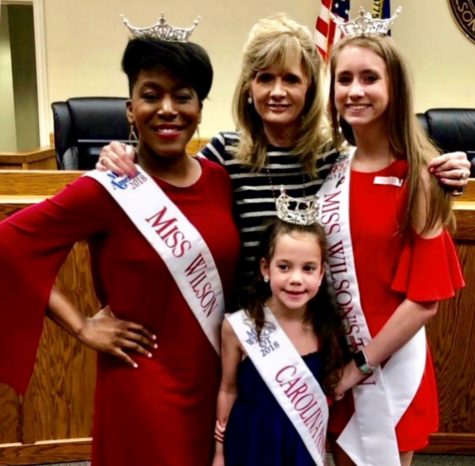 She said, "I love working with young women and being able to provide them with scholarship funds enabling them to achieve their educational goals as well as their personal goals. Community Service is a big part of our program, so I spend a great deal of time with these young women participating in various community service events. I also enjoy helping them write resumes, community service platforms, perfecting their talents, and prepping them for interview."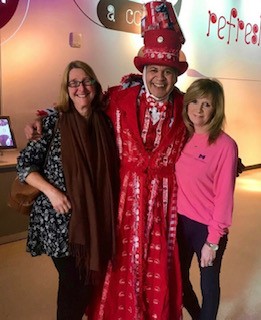 Mrs. Viverette is the type of person who truly likes to make a difference–whether it's in her own classroom, our school, our community, or even our world. She makes time in her busy schedule to be involved in her community in order to give back, such as in her role in the Miss Wilson Scholarship Organization. Family is also a huge part of her life, and she loves being able to relax and enjoy the company of her family members. Whenever she has free time on the weekends, she loves to read, watch movies, and paint.
We have been fortunate enough to have Mrs. Viverette in our RMA family for 11 years, and we hope to have her for many more. Thank you for always making learning fun for students and being great at what you do. We love you!
Get to know Mrs. Viverette below:
What has been your favorite part so far about teaching at RMA? My favorite part of RMA is the family atmosphere and the cohesiveness of our school.

2. Who is your role model?

I actually have two – Eleanor Roosevelt who was a champion for human rights and Princess Diana for her commitment and compassion for charity work.



3. What college(s) did you attend, and what was your major?

Now this is a funny one!  I started out obtaining a B.S. in Business Administration from Barton College, next a B.A. in Psychology from NC Wesleyan College, and finally my M.A. in Education from Campbell University.



4. If you could leave today to go on a vacation, where would you go?

A trip around the world!



5. Do you have a favorite memory here at RMA?

I have so many, its really hard to name just one! I do love our graduation ceremony each year, while it is a happy occasion it always leaves me in tears.



6. What's your favorite day of the year, and why?

I would have to say Christmas! Everyone who knows me knows I love Christmas and Hallmark Christmas movies!



7. What is the best thing that has happened to you this month?

Does winning $8 on a scratch-off lottery ticket count?



8. If you won the lottery, what's the first thing you'd buy?

A trip to the Caribbean, one of my favorite places to visit.