The Memory Project
Virginia Wooten, Treasurer
March 4, 2019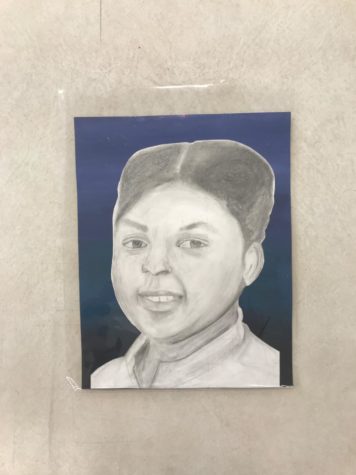 This year, Mrs. Hunter's Drawing class decided to take on a task that not only would develop their abilities as artists but also impact others across the globe! The drawing class participated in an organization called the Memory Project, which connects with artists around the world to draw portraits of children in need, so they can have a drawing of themselves. Their goal is to connect children with others of all ages and backgrounds and show that they are loved and appreciated by even people they have never met in person.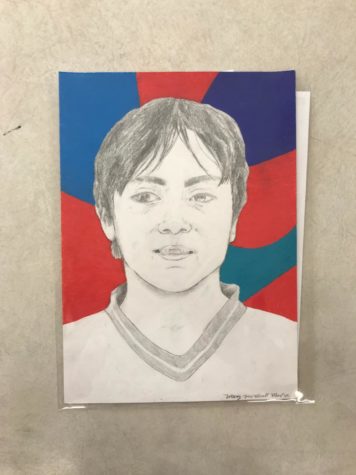 The organization partners with charities to take photos of children in poverty who are orphaned or have faced neglect and to send them artists who have contacted them. When the artists sign up, they will receive a picture of the child, their name, age, and where they are from. Along with this info, they also get a slip of paper that shows how to write in their language. It reads something like "Hello, I am ______, and I am _____ years old. My favorite color is ______. I hope you enjoy your drawing!" The artists are also encouraged to send a photo of themselves back with the portrait, so the recipient can get to know who drew their beloved work.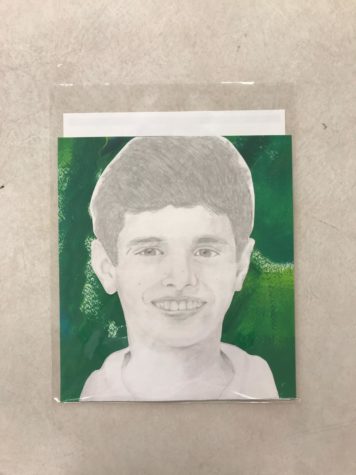 Once the artist is finished, they ship the portrait back to the child, and the artist then receives a video of the children seeing their portrait for the first time!
Drawing students Mary Marshall Martin (11th), Deborah Kitchin (11th), Charlotte Pittard (10th), and Virginia Wooten (12th) all completed their works, and they are ready to be sent back. Mary Marshall drew a child from Peru, Deborah's girl is from America, Charlotte's boy is from Pakistan, and Virginia's from Afghanistan.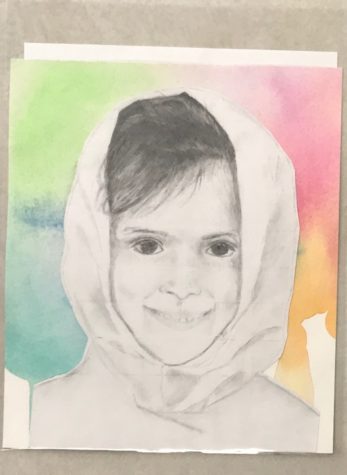 The children they drew ranged from ages five to twelve, which made no one piece look alike! Each participant did a wonderful job showcasing their skills with the portraits. The class will be shipping the portraits back to their respective kids, and they will wait patiently for the videos they will be sent back! Below, you can find a video the organization made of the mission of the Memory Project and also kids receiving their portraits!