Tarboro High Coach Gets National Recognition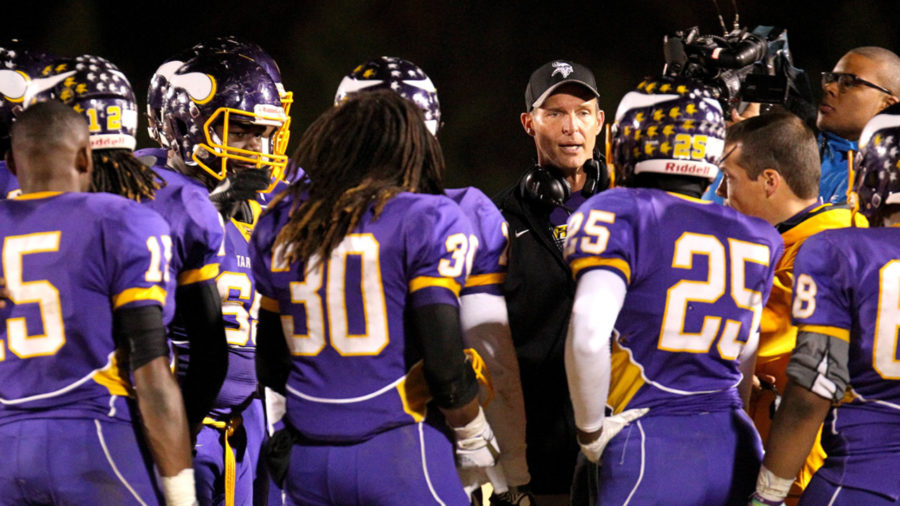 Virginia Wooten, Treasurer
January 29, 2019
I imagine that being a football coach for a State Champion team can feel rewarding, knowing that the hard work and long hours have paid off. For Tarboro High School's football coach, Jeff Craddock, he is getting the recognition he deserves. This year Coach Craddock led the Tarboro High Vikings to victory yet again to win the state championship for 1AA schools; the second consecutive year in a row. He was nominated by the Carolina Panthers for the Don Shula NFL High School Coach of the Year along with 31 other nominees by the other professional teams. The Don Shula award is named after the most winningest coach in NFL history.
The nomination is given to coaches who show integrity, leadership on and off the field, and dedication to their community, all of which Craddock has exemplified and more. The nominees are invited to the Pro Bowl in Florida, and then during the week, the two finalists were announced. The two coaches the NFL chooses to recognize for the award are invited to attend the Super Bowl this year, along with winning $15,000. Two-thirds of the prize money will be dedicated solely to their teams in hopes to further their success. 
Craddock was announced Saturday night that he won the award and will receive the money towards the Tarboro Vikings! He will have the opportunity to watch the Super Bowl next week and watch one of the young men he coached back in little ole Tarboro play– Todd Gurley, running back for the Los Angeles Rams. Craddock has coached two pro-football players at Tarboro High School– Gurley and Tyquan Lewis, defensive end for the Indianapolis Colts.
This is such a special time for the high school coach to be able to watch his player make his dreams come true! As a Tarboro native myself, it brings me some hometown pride to watch my community of 10,000 be represented on such a grand scale. It makes every citizen of Tarboro proud to watch Gurley play, along with every other professional football player from Edgecombe County. I hope Coach Craddock enjoys his time watching one of his very own play on television screens across the nation in the coming week!