College Football Playoffs
Last Monday, January 17, the Clemson Tigers and the Alabama Crimson Tide faced off in the College Football National Championship in Levi's Stadium in Santa Clara, California. The Clemson team dominated in the 44-16 rout of Alabama. This defeat is the worst for Alabama since helmed Nick Saban and has truly cemented the Clemson legacy as a yearly championship.
This is the third time in four years that these schools have met in the championship with Clemson winning two of those matchups. Although this year the Tigers were clearly the better team this year, this is not indicative of future years as both teams recruit at such a high level that all players they lose to the NFL can be replaced every single year. The Tiger's coach Dabo Swinney was quoted as saying that Clemson is "a long way from a dynasty. I think from a dynasty standpoint, Alabama is kind of in a category of their own."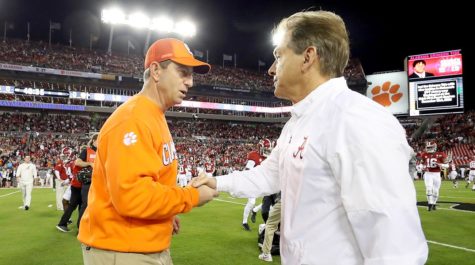 Despite this restocking Clemson still has a few years left before the star rookie quarterback, Trevor Lawrence is even eligible for the NFL. This is an excellent sign of upcoming success for the Clemson football program especially considering another explosive performance by true freshman Justyn Ross, who was Lawrence's main target in this game with 153 yards receiving and 1 touchdown.
Although Clemson has been all the talk since this crushing defeat for Alabama, do not let it discredit Bama's dominance for the last decade and likely continuing dominance in college football. This year's Crimson Tide was led by returning offensive MVP from last years championship team, Tua Tagovailoa. Tua led the Tide to an undefeated season up until the Championship game in which Bama suffered its first loss of the season.