End of Year Fashion Trends
Hang on for a minute...we're trying to find some more stories you might like.
Fashion is weird, fun, and exciting in every way. It is also constantly changing and adapting, which makes it interesting to keep up with. Over this past fall and beginning of wintertime, designers from across the globe have mimicked each other, creating new styles and ideas for the world to see and incorporate into their wardrobes. Below I have made a list of the three biggest trends seen on the runway– from Prada, to Gucci, to Balmain— and now into the halls of RMA!
Western- Denim, belts, and bolos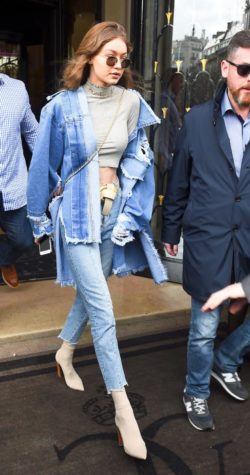 RMA has already had this trend for a while (Just kidding! We seem to lean more towards hunting-esque vibes rather than yee-haw), and it's all about channeling your inner John Wayne and Clint Eastwood for some outfit inspiration. Denim on denim and western belts have been seen throughout this year and have made quite the appearance on the catwalks. Bolo ties and cowboy boots are also shining this season!
You can incorporate this trend by doubling down on denim with a jacket and pants. Think of model Gigi Hadid, she often times can be spotted with the denim looks on the streets. Western belts are a more subtle way you could add this flare to an outfit, plus a statement belt can make a look go from boring to amazing with just one piece.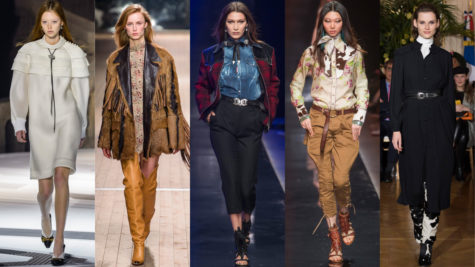 80's Are Back- Oversized, neons, and leather
Ah, what a great time to be alive. It was kind of before my time, but still, I would have thrived because of the AMAZING clothes! The oversized looks and neon colors can be found with brands like Tom Ford, Marc Jacobs, Gucci, and Balmain. The 80's vibes are probably the easiest to emulate with an everyday look. Oversized brightly colored jackets, like windbreakers, are a great way to incorporate the decade. Oversized pants are a great fashion piece that can make any outfit stand out! Pair it with a form-fitting shirt to contrast the oversized look on the bottom half. Leather jackets or pants are always a yes!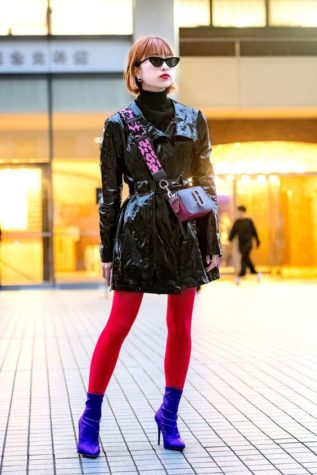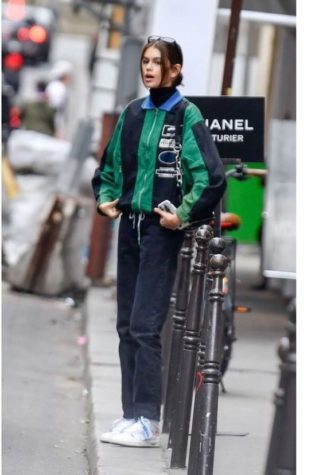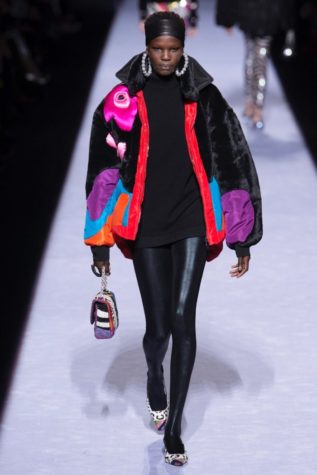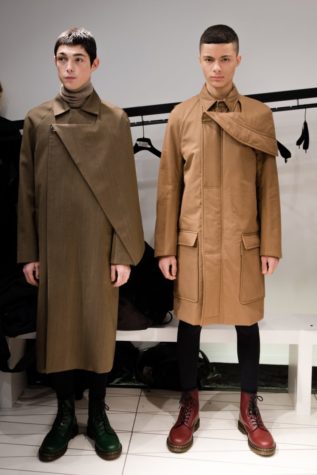 Uniformity- Solid colored outfits and military esque shoes
A new one for this fall is the "all in one" look, aka outfits being more about uniformity rather than being out there. Think of utilitarian or military esque pieces, such as large boots like Doc Martens and possibly dark green, khaki, or gray matching sets.
Maybe try the oversized work boot look with a pair of Doc Martens rather than going straight for a boiler suit, which is more difficult to wear as a day to day look (but if you are feeling it, then go for it!).