George Bush: Little Known Facts
On November 30th, 2018, America lost a man who dedicated himself to the service of our country. Many only know George H.W. Bush as the 41st president of the United States. However, there are some things you may not have known about him. Below are just a few of the things that are not always mentioned in the history books.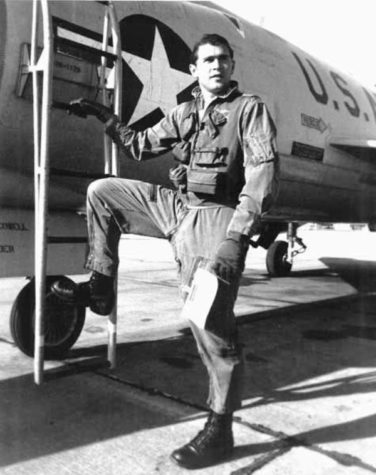 On his 18th birthday in 1942, Bush enlisted into the Navy as a naval aviator. He flew a total of 58 combat missions in the Pacific until he was asked to train new pilots. In 1945, Bush was discharged as a lieutenant with three air medals and a Presidential Unit Citation. One mission, in particular, is often mentioned when describing Bush's bravery during his service. While flying as a torpedo bomber, he was attacked by Japanese anti-aircraft guns. When his engine caught on fire, instead of immediately bailing out, he continued to fly to his target, dropped the bombs, turned back towards his ship, and then finally jumped out of the plane just in the nick of time. A submarine found him and brought him back to the ship where he was awarded a Distinguished Flying Cross.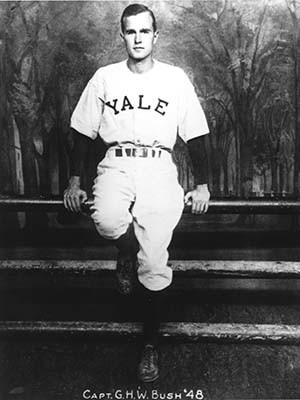 After returning from the war, Bush decided to continue his education at Yale. While there Bush played on the baseball team as a first baseman and then became captain his senior year. He was also a member of Skull and Crossbones, a secret society at Yale. It was founded in 1832 and inducts fifteen new members each year. However, if you want to join, you can't just apply. You have to first be tapped on the shoulder by an existing member. After the initiation process, each member is given a nickname taken from a famous piece of literature. It is rumored that Bush's nickname was "Magog," after a man from the Bible. The society meets in what they call the "tomb" which was built in 1856. Bush graduated with a degree in economics in 1948.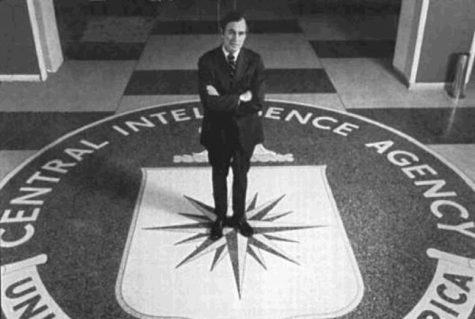 Bush also found himself working as the Director of the CIA during a turbulent time for the agency. Shortly before Bush took the job, many classified documents had been leaked, and as a result, the CIA had lost the support of many. However, Bush turned this around. He was able to improve relations with Congress and help restore trust in the agency. In 1978, Bush said during a speech, "I think we should think of the CIA as a national asset that must be reserved as a vital part of our defense system… It is important that the American people understand the intricate job the CIA is doing in an increasingly complex world. It is essential we have the support of the American People."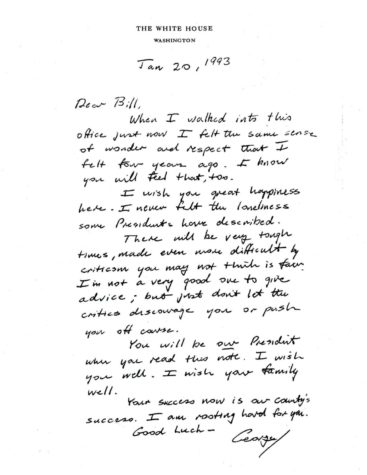 A now-famous tradition, Bush started what is now called the Letter of Support for incoming presidents. After losing his second term to Bill Clinton, Bush spent his last day in the office writing a letter to his successor. Showing bipartisanship and a humble heart, Bush wrote, "Your success now is our country's success. I am rooting hard for you." From that day on, leaving a letter to the next president has become an important tradition every four years.

When asked to comment on his life Bush gave what I consider to be an accurate representation of how he lived his life. "Who am I at the end of 50 years? Well, I am a happy man, a very happy man. I used to be a government employee, holding a wide variety of jobs. So many, in fact, that my wife, Barbara, became fond of saying 'Poor George, he cannot hold a job.' Now I am retired, unemployed. I do a lot of speaking — some for charity, some to pay the rent and buy the burgers. I travel abroad a lot, for I like touching base with the world leaders with whom I used to work. I used to love politics. Now I love politics no more. I love the fact that two sons are involved in the 'arena,' but I am happy on the sidelines. Yes, I am the George Bush that once was president of the United States of America. Now, at times, this seems hard for me to believe. All that is history, and the historians in the future will sort out the bad things I might have done from the good things. My priorities now are largely friends, family, and faith. I count my blessings every single day." So as we mourn the loss of a great man, let's also celebrate his life, his accomplishments, and his selfless heart.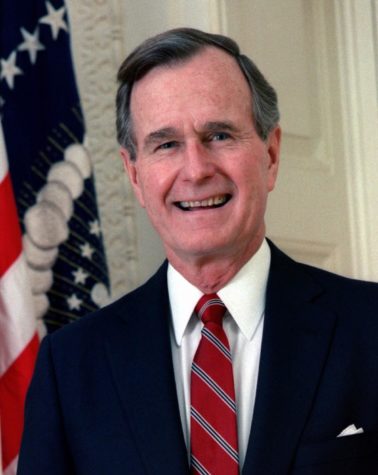 Sources:
https://www.history.com/this-day-in-history/navy-aviator-george-h-w-bush-and-his-squadron-attacked
https://www.military.com/veteran-jobs/career-advice/military-transition/famous-veteran-george-h-bush.html
https://www.biography.com/people/george-hw-bush-38066
https://news.yale.edu/2018/12/01/lifetime-public-service-remembrance-george-hw-bush-48-ba
https://www.independent.co.uk/news/world/americas/us-politics/george-hw-bush-skull-bones-yale-secret-society-us-president-dubya-kerry-a8340596.html