Senior Spotlight: Gabby Hickman
Hang on for a minute...we're trying to find some more stories you might like.
Where exactly would our seniors be without the guidance and care of Gabby Hickman? I can confidently say we would be doomed. Gabby's leadership is much appreciated with the seniors; she is always making sure we are on top of our yearbook duties, always quick to grab a camera to capture us during school events, and willing to lend a helping hand regarding schoolwork. Her friendly personality makes her a wonderful person to go to with any problem, and she is also very loving because of her care and concern for her fellow classmates. 
Gabby has been attending RMA since her sophomore year, making quite the impact upon her arrival in the best way possible! Gabby excels academically, taking classes such as Honors English, AP Psychology, and AP Stats, while also taking classes she is passionate about like Sports Medicine and Yearbook. She is the head of Yearbook for the 2018-2019 school year, organizing and planning the pages and pictures until the publishing in the Spring. With this class, she is able to use her love of photography to capture memories that will last forever. Last year, Gabby was an Academic Marshall at graduation, which is only for the top 25% of the Junior Class. Needless to say, she is a star student among the Senior Class!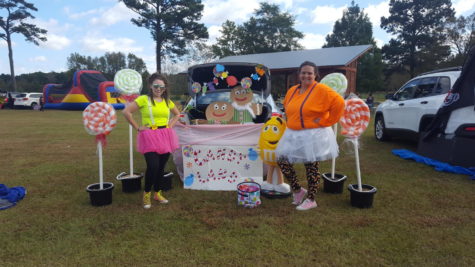 Besides excelling in her studies, Gabby is a dedicated athlete on the court and field. She has participated in Volleyball since 10th grade, being part of the conference winning team this season! Also, she has been a member of the soccer team playing goalie. Her love of soccer is shown outside of school where she coaches soccer for the recreation league in Rocky Mount. During school, you can oftentimes find Gabby using her singing skills with the high school chorus in their ensembles or working on songs with the Drama Department. Her talents are much appreciated with RMA! She participated in last year's musical production of Grease where she was able to show off her skills.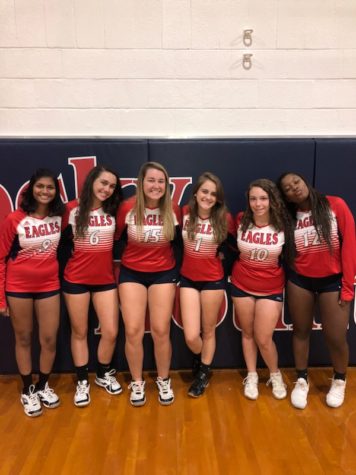 Outside of school, Gabby has an array of interests and activities. She is an avid member of her church where she is a student leader, managing the stage and lights as well as serving in the children's ministry! Her creativity is a shining part of who she is. Outside of school, she loves to improve and perfect her photography skills and also do all sorts of crafts!
Gabby's intellect and talents will be missed next year when she is off at college! She has applied to UNC-Pembroke, Western Carolina University, Campbell, and Wingate, and will excel at any of those schools! We wish her the best of luck as she moves on to the next big tier in life.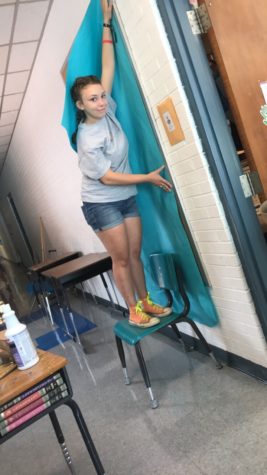 "Gabby is probably the hardest working person I know. Whether it is for school or on the soccer field, she never gives up. She's been this way since rec league soccer, which is where we first met! I am glad to call her a friend and wish her nothing but the best in the future!"-Averi Parker
"Everyone has had to come into contact with her at one point for help on homework. Everyone knows who Gabby is; she is a very loving and competitive person. She's that person who can bring the life to a conversation, along with humor. Everyone will miss her humor and the life in conversations next year." – Spencer Gardner
"Gabby is someone who always likes to know what's going on and loves to talk. She is always willing to bring you some Dunkin in the morning!" – Marina Meffen
Find out more about Gabby below: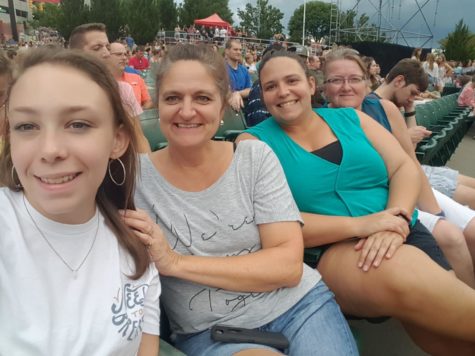 What will you miss most about RMA? 
I will miss the atmosphere of RMA the most. Everyone is so friendly and happy, and it really rubs off on people. There is such an environment of belonging and really feeling at home.
Where do you see yourself in ten years?
Having a stable job as a physical therapist and trying to make an impact in the world.
What accomplishment are you most proud of?
I am most proud of being accepted into the Honors College at WCU.
What is your favorite quote?
My favorite quote is something that Dr. O'brien said in Honors 11 English, and it has stuck with me ever since. The quote was: "Tis better to love and have lost, than never loved at all."-Alfred Lord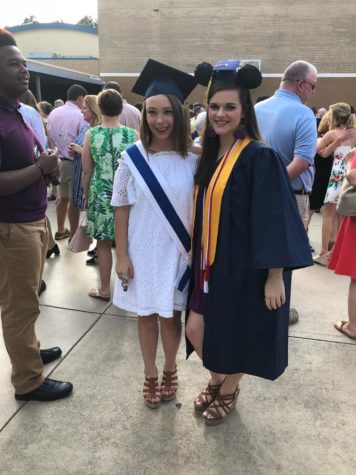 If you could travel anywhere in the world, where would you go? Why?
If I could travel anywhere it would be to Australia. My pastors are from Australia and have amazing pictures from their time living there. It is such a beautiful place.
What has been your favorite class?
AP Psychology with Mr.Stone for sure!
What is one little-known fact about you?
I am a camera nerd. While cleaning out my grandparent's garage this summer, I found a camera from 1911 and freaked out over it.
Who is your role model?
Definitely my mom. She is such an amazingly strong woman who knows how to solve just about every situation she is faced with. I love her more than words can express.
What are your three "desert island" items?
A fire-starter, a solar powered flashlight, and an ax to cut firewood.
What will you miss the least about RMA?
Sub Day… that right there is enough said.