Senior Spotlight: Spencer Gardner
When someone asks "who is the 'glue' of the senior class?", everyone immediately points to Spencer Gardner. His genuine care and concern for everyone in our grade is one of the many things that makes him such an important student at Rocky Mount Academy. Spencer is the type of person that if he sees someone in need, he gathers support in a way that goes above and beyond the call of duty. Friendly and fun-loving, Spencer has made a big impact on each member of our class. His big smile, and lighthearted attitude serve as a great model as Spencer has a unique ability to keep things in perspective and not sweat the small stuff.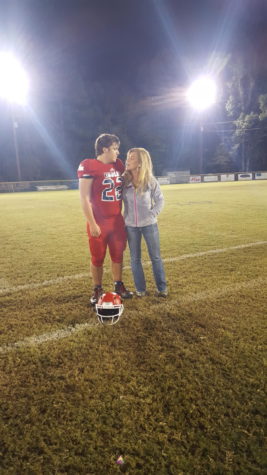 Spencer takes a variety of classes including Marine Biology, Ecology, Sports Medicine, Advanced Functions and Models, English, and World Religions. Mr. Stancavish said this, "Spencer is Spencer, and he is going to do things his way. I have taught him since his freshman year (three years), and last year during a PowerPoint presentation about one of the battles from the Civil War, he showed me a side of him-an intellectually curious side of him-that I had never seen before. He really dove into the details of the battle while everyone else just skimmed the surface." His curiosity and drive encourage him to work hard both in and outside of the classroom, and his determination helps him accomplish anything he sets his mind to. In addition to academics, Spencer is also a member of the Young Conservatives club, where he debates different political issues with other members of the club. He is one of those people who can disagree without being disagreeable.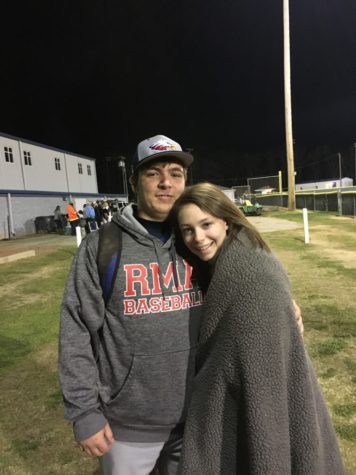 Outside of school, Spencer shows that same determination. He dedicates much of his time to RMA's shooting team and practicing on the Rose Hill course. He has won numerous awards and placed first in a tournament after shooting a 93/100 on the course. He also loves hunting, especially squirrels, deer, duck, and doves. Athletically, Spencer has shown talent and sportsmanship on the fields throughout his many years participating in RMA athletics. This year he joined the football team and soon you will see him once again on the field for baseball season. Come out and support Spencer and all the Eagles this spring!
Spencer's perspective and approach to life always lights-up the Senior Room, and he is loved by all in our class. Gabby Hickman said, "If you have met Spencer Gardner, then you know he loves to give hugs. While he comes off as a real knucklehead, he is quite the opposite. Spencer is such a kind and fun-loving spirit to everyone he comes in contact with. Spencer was one of the first people I met when I came to RMA, and we have been friends since day one. Spencer is the first one to crack a joke and the last one to drag you down. RMA will miss his fun-loving personality next year." Applying to ECU, Spencer plans to major in computer science and possibly pursue a career in the military. Though everyone will dearly miss him, we know that he will thrive in college and in life!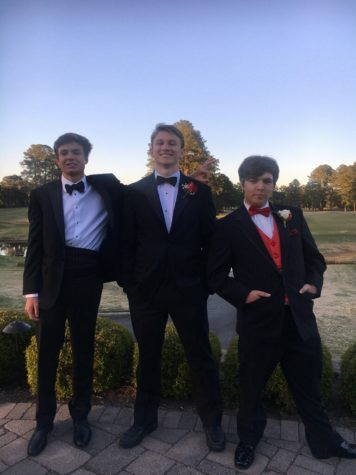 Find out more about Spencer below: 
How many years have you been to RMA?
Nine
What colleges are you applying to, and what do you plan to major in?
ECU, computer science or Military
What are your three favorite movies?
John Wick, Hurt Locker, The Conjuring
If you could have ice-cream with any celebrity who would it be and what flavor ice-cream would you get?
No one, and I'll just enjoy my vanilla ice cream
What is something not many people know about you?
I love to talk
What will you miss the most about RMA?
Really just my friends
Favorite Long Lunch Destination?
It doesn't really matter to me as long as I have food
Do you have a favorite class at RMA?
Yes
What is your favorite hunting memory?
Hitting two doves with one shot.