Faculty Focus: Ms. Keel
Not many teachers would decide to use real pies as models in class, much less allow the students to devour all five of the pies. However, our Ms. Keel is unique; she gladly visited the grocery store after school, picked out a variety of flavors, and proceeded to serve her AP Statistics class pie after using the pies to teach a refresher course on pie charts. Everyone knows the quickest way to a person's heart is through food, and it is safe to say this new teacher is finding her way into the heart of RMA students.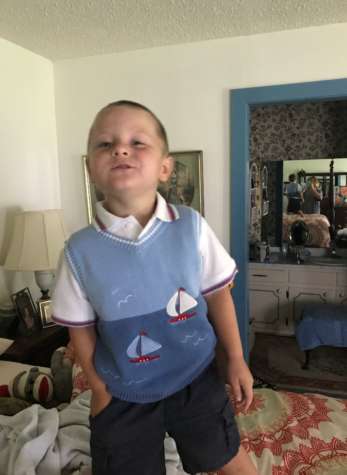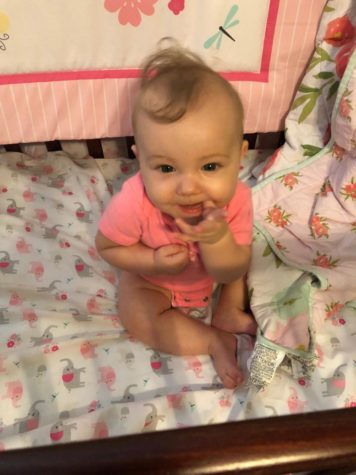 After thirty years of working in the public school system, Ms. Keel decided to retire and teach at RMA. We are so glad she did, as she now teaches Pre-Calculus, Calculus, and AP Statistics classes. If you have ever talked with Ms. Keel, you'll know that one of the most important facets of her life is her family. Her daughter, Brittany, is following in her footsteps by majoring in math in hopes of also becoming a teacher, and Ms. Keel has two grandchildren whom she loves spending time with and absolutely adores.  
Outside of school, you'll find Ms. Keel at the beach, in a boat, or just casually scuba diving off the coast of North Carolina. She has traveled to many different places for scuba diving such as the Cayman Islands and explored numerous shipwrecks. She would be a great traveling companion for any RMA student searching for lost treasure in the numerous sunken ships in the Graveyard of the Atlantic.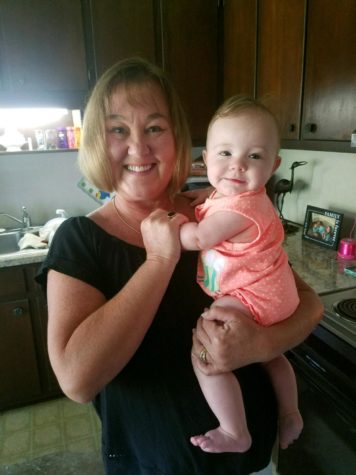 Inside of the classroom, there is vast evidence of the care and passion Ms. Keel puts into her work. Mr. Tucker said this, "Ms. Keel understands both math and kids. She is an excellent teacher, and we are fortunate to have her at RMA." Welcome to RMA, Ms. Keel, we are so glad you have joined the faculty at our school! You fit right in!!
Get to know Ms. Keel below:
What college(s) did you attend, and what was your major?

I graduated from Meredith College with a BS in Mathematics.

What are your hobbies outside of school? I really enjoy going to the beach, riding on the boat, kayaking, and pretty much anything dealing with water. I have a scuba certification, but I have not been diving in a while. I have been diving off our coast (graveyard of the Atlantic) and seen various shipwrecks. I have also been diving in the Florida Keys, Mexico, Bahamas, and the Cayman Islands. I really enjoy it though and hope to go again soon.
What is a little known fact about you?

My cousin's house in Wilmington was used to film One Tree Hill. It was Felix's house. She was actually living there when they did the filming.

What is your favorite thing about RMA?

I think my favorite thing about RMA so far is the atmosphere here. Everyone is happy and upbeat. It is nice to come to work, and it really doesn't feel like work. The people (both staff and students) have made my transition very smooth. I LOVE IT HERE!

Who or what inspired your career choice?

I knew from the minute I went to college that I wanted to teach math. My roommate bought me a small chalkboard, and I tutored her and her friends to help them get through math. I also began to tutor others on campus as well as at the local high schools in Raleigh. I love math and really enjoy explaining it to others.

What got you interested in RMA? I knew that I wanted to retire from public schools when I completed 30 years. There were only a few options, so I emailed Mr. Tucker and asked if he had any openings. He only had a Middle School opening, so I figured I would have to teach one more year. A couple of weeks later I emailed him again, and I told him I was thinking seriously about the middle school position. It was already filled, but a high school position had just opened. Everything just fell into place, and I think I am where I am supposed to be!
What is your favorite quote? I had to really search to find the one outside my door– "If you always tell the truth, then you don't have anything to remember. " Mark Twain
If you could live anywhere in the world, where would you live and why? I don't really have a specific place in mind, but my family would have to go too, and it would be somewhere tropical and warm.
What is your favorite movie? I don't really have a favorite movie. I am not a big TV or movie buff. I would rather spend my time outside doing something active.
What are your top three restaurants in Rocky Mount? Wow, do they have to be in Rocky Mount? Hmmmm, probably El Tap, Olive Garden, and Outback. I do enjoy going to Westridge Grill to play trivia on Tuesday nights and listen to live music on Thursdays.
What is your favorite part about teaching? My favorite part about teaching is working with the students. There is no greater reward than seeing the expression on a student's face when they do well, or when something finally makes sense. Even when it never makes sense to them, the relationships that are built are priceless.
Where did you work before you came to RMA? I taught at Edwards Junior High for 14 years, and then Rocky Mount High School for 16 years.