Senior Spotlight: Ethan Davis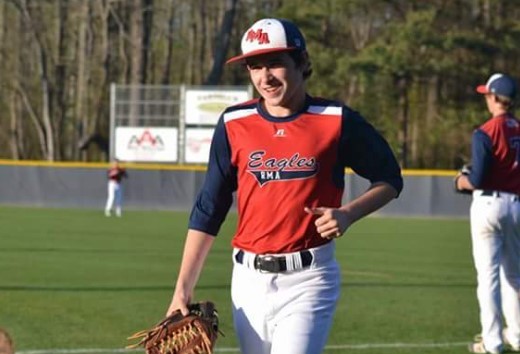 Georgia Morris, Co-Editor
October 1, 2018
Since the 6th grade, the smile of Ethan Davis has been lighting up the halls of RMA. If you are lucky enough to know Ethan, you know that his sweet and happy personality has the ability to brighten anyone's day. Mrs. Andracchio, who spends all day, every day with the seniors and knows us well says, "Ethan is a friend to everyone and is respected by both his peers and teachers."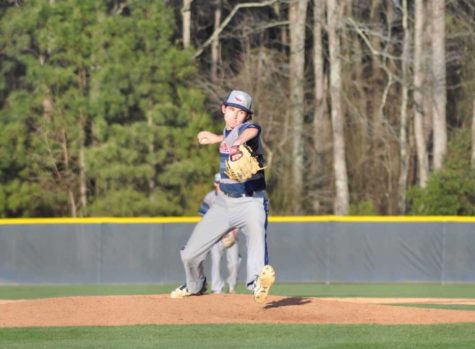 Ethan is one of the most hardworking students in the senior class. Throughout high school, Ethan has both maintained a rigorous course load and kept his schedule fun. This year, he is taking three AP courses and several honors courses. In AP psychology, Ethan is quick to provide some comedic relief and has quickly become a favorite in the class. On the field, Ethan is as charismatic and hardworking as he is in the classroom. This year, he is a captain on the varsity soccer team, but his real passion is baseball. Ethan is looking forward to continuing his baseball career in college.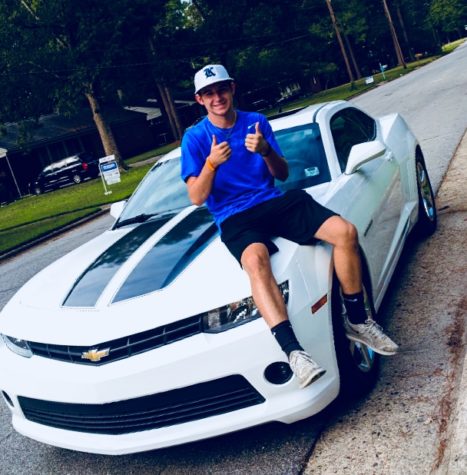 The most notable thing about Ethan is how he is everyone's best friend. He is a friend to both young and old. In the summer, he works for the RMA summer camp and spends his days with fellow counselors and younger students, all of which love him. When asked to give a quote about Ethan, Tiffany Chandler was ecstatic to have the chance to talk about one of her best friends. She said, "Ethan has been my best friend since 3rd grade, even when I would take his skittles from his desk! I don't know what I would do without him. Ask anybody and you never see Ethan mad; he is always laughing and smiling, no matter the situation." Overall, Ethan will be greatly missed at RMA next year, but he is sure to have an amazing future ahead of him.
To learn more about Ethan, read below!
What is your biggest pet peeve?
Somebody who asks to take your food while already reaching for it
What is your favorite memory from RMA?
Beating Faith on Senior Night in baseball last year
Who is your role model and why?
My 2nd cousin because he married someone out of his league.
What is one fun fact about yourself that many people don't know?
I have a dent in my forehead from where I ran into a corner of a wall when I was little.
If you could have a conversation with anyone, who would it be? Why?
Will Ferrell, it would be a very interesting conversation
What is your dream career?
Definitely playing pro baseball
If you could travel anywhere in the world, where would it be?
Japan or Alaska
What is your favorite song?
"Do Better" by Lil Donald
What colleges are you applying to? What's your top choice?
Campbell, Queens, UNC Asheville, and Barton. Campbell is definitely my top.
What advice would you give to underclassmen?
If you've never taken an AP class before, do not take 3 your senior year.