NYFW- The Spring '19 Collection Highlights
Hang on for a minute...we're trying to find some more stories you might like.
Ah, Fashion Week. Just when you think you are fashionable or ahead of the game with the edgiest trends, you are hit with reality, and your mind says, "Oh, there are so many things I didn't even know about!" or "Wait, this is trending again? I didn't know it was still 1989!" Nonetheless, Fashion Week is almost always iconic: the models new and old, the brands you know and love or the up and coming ones, and the clothes. The clothes. Designers from all corners of the globe come together to show off their ideas and what they love with people who appreciate their art. One might think the visions of the brands are absurd and unwearable, but Fashion Week is not about making clothes specifically for everyday wear or comfort; New York Fashion Week is about being as creative as you can be with the styles, the presentation of collections, and how you can make people feel about some fabrics.
This year's New York Fashion Week for Spring 2019 was exciting and unique with the brands and runway presentations! It was a memorable NYFW because of brands returning from hiatus, anniversaries, and the celebration of individuality. Here is a recap of the most unforgettable moments of this past week in fashion.
Ralph Lauren celebrated its 50th anniversary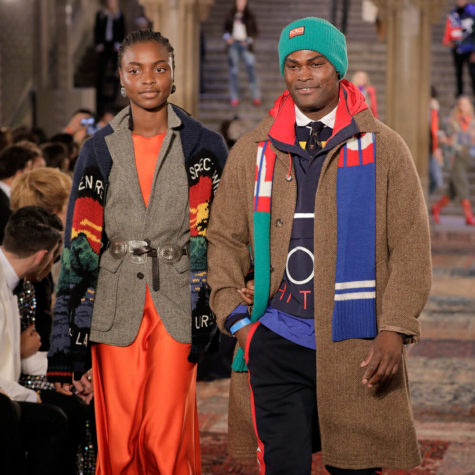 Ralph Lauren, from as long as I can remember, has represented classic, timeless American fashion. The brand is inspired by America in all aspects from the west coast chic, rustic wild west, east coast sleek, to southern glam. This NYFW Ralph Lauren celebrated its half-century in the fashion industry by making the release of their newest collection very personal by recounting the life of the brand to date. The show took place in Lauren's favorite part of the city, Central Park. Alongside the release of a beautiful clothing line, the brand wanted to get more personal with its fans by creating an app where Ralph Lauren lovers alike can communicate and stay in touch with the releases. Lauren also collaborated with one of his favorite sports teams, the New York Yankees, producing a line of bomber jackets, catcher gloves, baseball caps, and baseballs that have the logo on it.
Runways were much more than a catwalk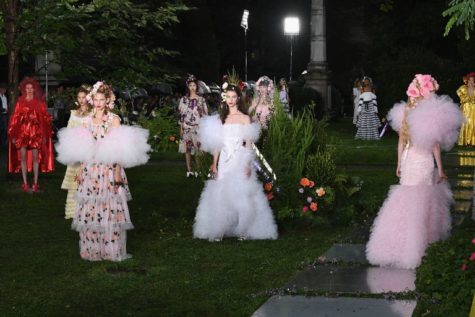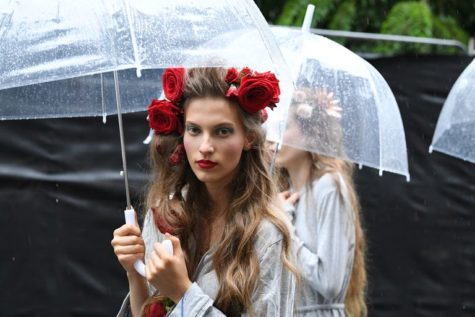 This season, the brands decided to get creative with the presentation of their clothing lines by thinking outside of the box when it came to the runways. Brands such as Wendy Nichol and Rodante decided to use the city scape as their runway! The Wendy Nichol collection was displayed in a NYC penthouse, rather than the traditional catwalk, and guests were invited to come and observe the models in the collection lounging about the rooms. Rodante displayed their looks in the city streets–and in the rain!
Prabal Gurung had models from 40 different countries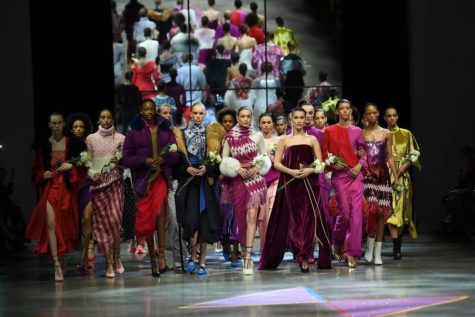 This brand not only had a beautiful spring collection but exceptionally stunning models. Why? They came from all corners of the globe! This show was described as the "most woke" of the shows from New York Fashion Week this season. Not only did Gurung have wonderful representation, but he acted in a political and fashionable way with his feminist slogan shirts and front row faces from the #MeToo movement.
Brandon Maxwell gave NYC a taste of the South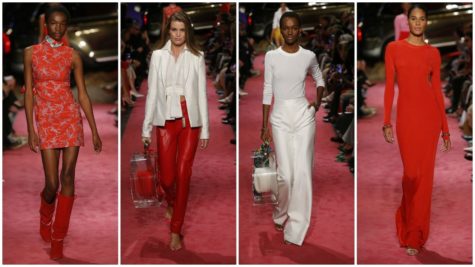 High fashion designer Brandon Maxwell displayed his collection with a little southern flare for his spring collection. The show was all about a "Texas Tailgate" vibe, where guests sat on some Yeti coolers and in beds of trucks! The models suited up with some eccentric cowboy hats, while walking to classic country music (Dolly Parton for example!!). The clothes consisted of Southern flares like slinky belts and scarves tied like bandannas.
High-low fashion is a thing? 
The major fashion houses decided to switch up stereotypical high fashion this season, by making low fashion, high fashion. For example, Alexander Wang's collection had grocery bags  as part of the show, and Michael Kors had shopping bags for accessories. So whenever you think you need the $1,950 Saint Laurent velvet crossbody, maybe just use your most recent plastic bag for a purse!