Hurricane Florence
Hang on for a minute...we're trying to find some more stories you might like.
Last week, stores across Eastern Carolina were stripped bare of batteries and water as people prepared for hurricane Florence, a hurricane projected to hit harder than some of the worst we've ever seen. Florence had reached the strength of a category 4 hurricane over the ocean and was projected to hit the Carolinas as a category 2, with winds up to 110 mph. Predictions saying that this hurricane would create flooding worse than Floyd worried much of the state and especially our own home town, which was devastated by Floyd in 1999.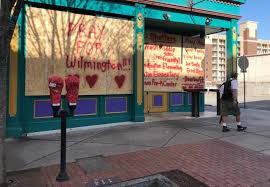 (Wilmington before the storm)
Florence was forecasted to crawl up the coast and slowly turn left. The path of the storm was predicted to guarantee a life-threatening storm surge, unbearable rain, and damaging winds. Many coastal towns were put under evacuation orders early in the week. North Carolina Governor Roy Cooper said, "You put your life at risk by staying. Don't plan to leave once the winds and rains start."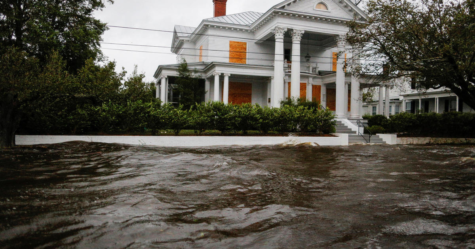 (New Bern)
North Carolina began to feel Florence on Thursday. The bands of the hurricane lashed at the Outer Banks on Thursday as the hurricane slowly inched toward the state to make landfall on Friday. At this point, Florence had been downgraded to a category 1 hurricane which is less than what it was predicted to be when it hit North Carolina. However, experts believed the storm surge of the hurricane was going to be that of a category 4. Coastal regions experienced major damage and flooding while other areas of the state, including Rocky Mount, did not receive as much wind or rain as expected. Cities like New Bern and Wilmington have been completely devastated by the storm and Florence's death toll between both Carolinas had reached 16 by Sunday, September 16.