Senior Spotlight: Bailey Beddingfield
Hang on for a minute...we're trying to find some more stories you might like.
This week's senior spotlight is on probably one of the friendliest of faces at Rocky Mount Academy, Bailey Beddingfield! Bailey's big heart and outgoing personality have made him a asset to the graduating class of 2018. Bailey has been attending RMA since Pre-K, so he is indeed a lifer! Anyone who encounters Bailey will be sure to get his warm welcome, a good laugh, and a ensured new friend after spending time with him. His absence from Rocky Mount Academy this coming year will leave an impact on all the students and faculty that have had the pleasure of meeting him.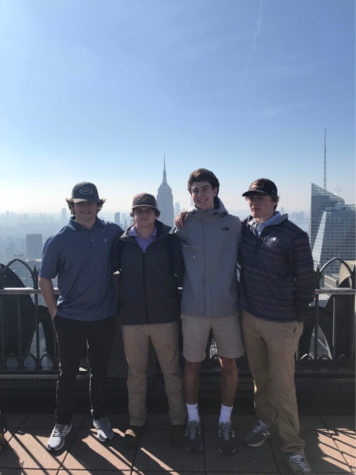 Bailey has been very involved at school between academics, sports, and clubs making him an extremely well rounded student! He has taken rigorous coursework such as AP Biology, AFM, and also starting a new foreign language class, French 1! During his time at RMA, he has played a variety of sports throughout middle and high school. Bailey has participated in soccer, basketball, and baseball all four years of high school while also playing football in middle. His leadership skills are exhibited in his clubs he is in such as Anatomy Club, Global Studies, and is the President of the Fellowship of Christian Athletes. All seniors in Global Studies must give a presentation about a topic they learned internationally during their travels and discuss it compared to the United States. For Global Studies, Bailey created a twenty minute presentation about Foster Care in the countries of Costa Rica and Belize in comparison to Foster Care in the US! He did a terrific job and taught the club members all about Foster Care in the two countries he visited.
Outside of school, Bailey can be found at some kind of sporting event to cheer on the Eagles or hanging out with his upperclassmen friends. Not only can he be seen socializing, but he is very involved with his church community! He is involved in his youth group at Church on the Rise and leads the younger kids with enthusiasm. Bailey has a strong love of his family too, always putting them before any other decision.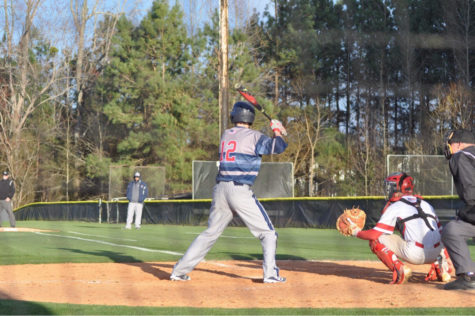 His younger sister Ashton-Grey (6th) says about Bailey, "He is the best big brother ever. Bailey always puts a smile on my face and is the one to make me happy when I'm sad; he can make me laugh when I'm about to cry! On my first roller coaster I was really scared to ride it, so he made sure to make me laugh before we went on it together. He is so supportive of my gymnastics and tries to be at every competition. He is very, very creative too, he always makes me the best cards for my birthday."
Fellow classmate and lifelong friend Jacob Watkins (12th) says that "Bailey is like a brother, while we have fought many many times, we still both know we have to be there for one another. Most importantly we are there to revive each other in fortnite. A great duos partner."
In the fall, Bailey will begin his first semester at East Carolina University. The students and faculty of RMA wish him the best of luck on his next big step he takes in life!
To learn more about Bailey, please read the interview below!
What will you miss the most about the school?

The thing I will miss the most about this school is the no phones rule, it really helps me become a better person.

What is your favorite memory from school?

I have so many good memories but I would have to say my favorite would be going to New York City with my senior class and shopping in the Versace store with Jordan Crandell.

Where do you see yourself in 10 years?

It's hard to say, but if I had to think about it, I'd like to be business partners with Dr. Wells owning a successful business making millions, but don't ask me too much about it, he came up with the idea.

What is your favorite long lunch destination?

Jersey Mike's

What is something not many people know about you? I can run faster than Jacob Braddy

What is your biggest pet peeve?

The no phones rule at Rocky Mount Academy.

What is a trip or experience that has impacted your life? Why?

I traveled to Belize in 2016 with the Global Studies program, I thought it was impacting because we got to see and experience another way of living, visiting schools and orphanages all around Belize.

What is your biggest accomplishment?

This is also a tough one, as I am stuck between two; it would have to be either getting into college, or getting my first Fortnite win.

If

you could do high school over again, would you do anything differently?

 Not one thing

What advice would you give underclassmen reading this?

Don't make bad grades, and do not procrastinate.