A Blockbuster Summer!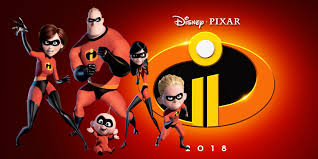 Hang on for a minute...we're trying to find some more stories you might like.
The summer season is rapidly approaching, and so are the opening nights to many much anticipated movies. As the days get longer and hotter (hopefully), try to find some time to escape the pollen and see some of these films sure to heat up the movie industry this year. So, while more movies than these are being released in the next couple of months, here are 6 "top of the list" movies that everyone should find time to go see!
I Feel Pretty (April 20)
While this movie is technically released before we are from school, it is still sure to be a hit this summer season. Featuring Amy Schumer, it is a movie about a woman struggling with insecurities who falls during a workout session. When she comes to, she is under the impression that she is the most gorgeous, accomplished, and adept woman in the entire world. This movie follows her journey as she lives as a confident and capable woman, but what will she do when she finally realizes that neither her appearance nor talents/abilities really changed at all? If you aren't at prom this night, try to make it to the theaters to check it out!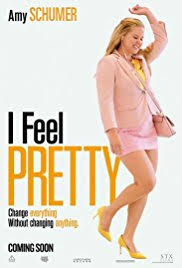 SOLO: A Star Wars Story (May 25)
For all of you Star Wars fans, this summer the story of Han Solo's life before we have been introduced to him (and Chewy!) is finally revealed. This movie follows young Solo as he joins the world of smuggling; making friends and enemies all along the way. Full of wisecrack  humor and laser beam fight scenes, this movie is sure to be a big hit this summer!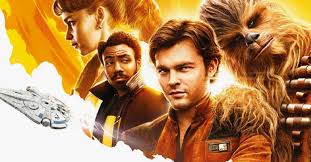 Ocean's 8 (June 8)
Any action movie lover is sure to enjoy this action packed Ocean's franchise movie. It follows the story of 8 woman who band together to attempt to steal an extremely expensive necklace at the annual Met Gala. The primarily woman cast consists of Sandra Bullock, Cate Blanchett, Rihanna, Awkwafina, Mindy Kaling, Sarah Paulsen, Helena Bonham Carter, and Katie Holmes, as well as Anne Hathaway, James Corden, and and Richard Armitage. This is a must see this summer season!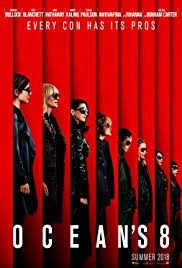 The Incredibles 2 (June 15)
The much anticipated sequel to Disney Pixar's smash hit The Incredibles is finally coming to theaters this summer! This movie focuses around Bob's (Mr. Incredible) attempts at managing his family on his own as his wife is fighting crime for an organization trying to reintroduce superheros as good part of society. The big problem is Jack Jack, their youngest son,  is trying to learn about his powers and can't quite control them yet. Sprinkled with humor and full of classic Pixar superhero action, this is a must see this summer!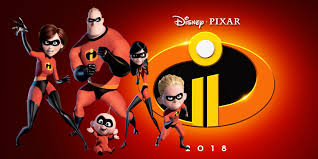 Jurassic World: Fallen Kingdom (June 22)
The newest dinosaur action movie is the sequel to the original Jurassic World. This summer's film focuses on the same characters and dinosaurs, but it also adds in new people, places, conflicts, and dangerous dinos! After Jurassic World (the island) was all but destroyed, scientists moved on and created a brand new, even more dangerous dinosaur than the one from the first movie, and it is up to Owen (played by Chris Pratt) with his raptor Blue to save everyone from this new genetic creation.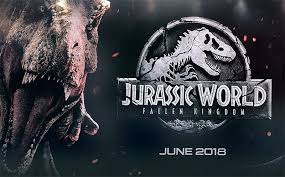 Mamma Mia! Here We Go Again (July 20)
Mamma Mia! Here We Go Again is the final sequel I think many people are extremely excited for this summer. This movie follows both Sophie's (Amanda Seyfried) new life as she finds out she's pregnant, and it also gives the story of Donna (Meryl Streep) as a young woman (young Donna played by Lily James) going through pregnancy in the same place. This movie is sure to be a hit like the first; after all, it is full of the same characters and amazing musical talent! Make a date this summer to go see this musical!