Spanish 3 and 4 Field Trip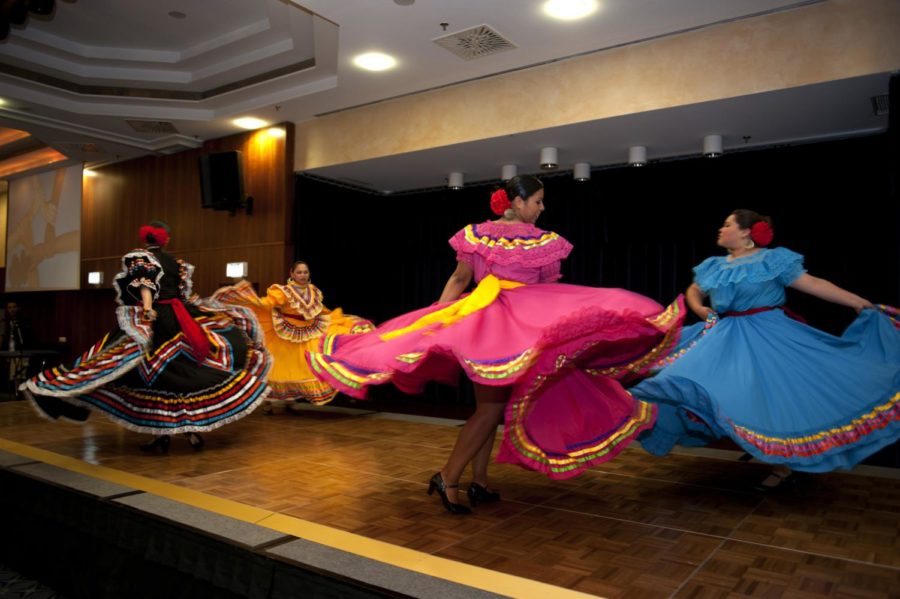 Virginia Wooten
March 23, 2018
At Rocky Mount Academy, students have the ability to immerse themselves into other cultures from around the world through travel, language, and education. Between the wonderful foreign language teachers and international trips here, students can learn so much about areas across the globe! Mrs. Forero, the high school Spanish teacher, decided to give her students the opportunity to learn about Hispanic cultures by taking them to the Hispanic Flamenco Ballet!
The Hispanic Flamenco Ballet is a performance like no other! A group of 5 hispanic dancers perform dances and songs native to different hispanic countries across the globe, from folk, drumming, or the salsa! The dancers would arrive on stage after a brief description of a country's culture and then a select a few dances native to that country and would then give a show stopping performance!
Sixteen total students from Spanish 3 and 4 ventured out on Tuesday to watch this amazing show in Greenville. The show was hosted at South Central High School and began at 10am. The first half of the show covered countries such as Brazil, Peru, Colombia, and the Dominican Republic while giving an introduction of the country's native dances and art. The five dancers were from countries like Columbia and Spain, and they did a phenomenal job with all the dances! (At least 10 of them in just the first half!) After intermission, the dancers began portraying different dances from Spain and cities in the country. They performed folk dances from rural areas, classical dances from the culture's history, and group dances! Needless to say, the Spanish students had a wonderful time experiencing the wide varieties of Hispanic culture on Tuesday.
After the amazing performance, the students not only got to practice their Spanish at a Mexican restaurant in Greenville! Students definitely enjoyed their experience.
Junior Spanish student Ann Sumner Thorp said, "This was a great cultural experience for our class, and I highly recommend this show! It was great being able to spend the day with Mrs. Forero, and I can't wait until next year!"
All of the students had a wonderful time watching the International Hispanic Ballet and hope they get to have this experience next year with their fellow students.