TBC Turns Two!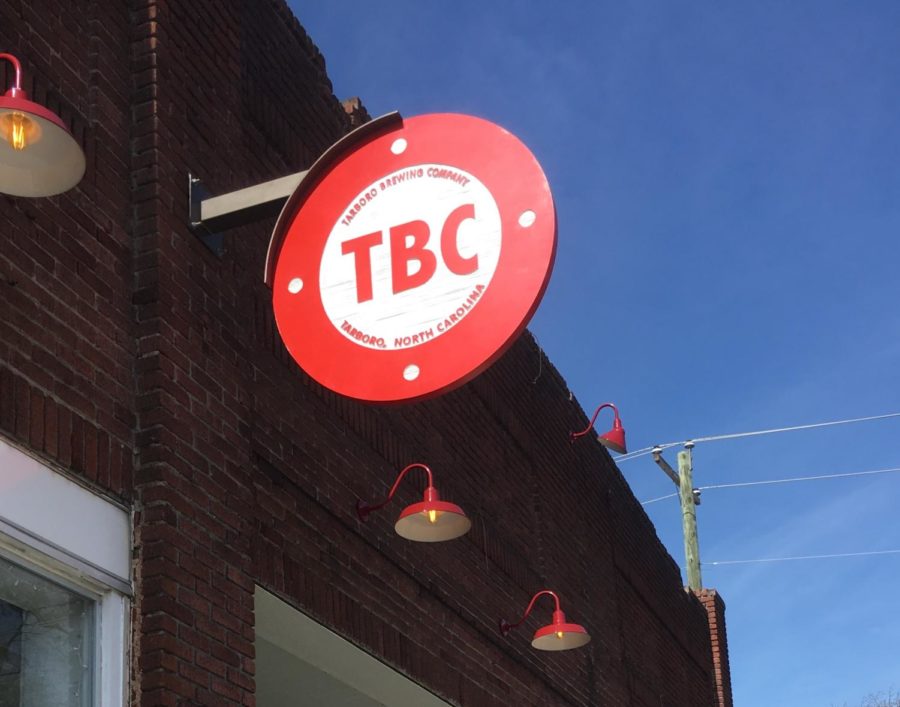 Virginia Wooten
March 2, 2018
If you visit Tarboro you will notice many things- the beautiful town commons, the historic homes on Main Street, and the close-knit community of businesses and people. One of the newer businesses of the community is the renowned Tarboro Brewing Company! The brewing company, also referred to as TBC, is located on Main Street in the heart of our old town. This weekend TBC celebrated its second birthday, inviting all of Tarboro to come downtown to celebrate with games, food trucks, and drinks! The brewery is owned by Inez and Stephen Ribustello, who are also the owners of the award winning restaurant, On The Square, in downtown Tarboro. The couple knows food and drinks like no other; Stephen is a fantastic chef and Inez is a Sommelier! When they decided to open TBC two years ago, everyone knew how wonderful the drinks would be because this pair has quite the reputation for making their customers feel at home with wonderful plates and drinks. 
Originally they purchased the large building on Main Street, where TBC is now, with the intent to move On The Square to a bigger location back in 2008. They said they were drawn to the rustic building's high ceiling and original tile in the taproom.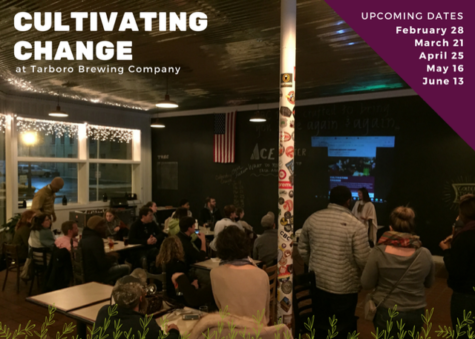 "When people come in, they know it was once something else. I am a fan of old buildings, and the fact that this one that had been vacant for so long [20+ years] and now houses a viable business is very special to me," Inez replied when talking about the building. "In terms of location, the proximity to the Town Common, one of America's only two original commons, as well as its walkability to so many local businesses and downtown homes makes it a beautiful presence when one drives down Main Street."
Unfortunately 2008 was a difficult year for all businesses across the country, and the dream of moving the restaurant was not completed due to lack of funds for the move. But thankfully the Ribustello's kept the ownership of this fantastic building in which the company resides in today.
Stephen and Inez had envisioned opening up a brewery in their beloved town for years. The two have always wanted to create jobs in Tarboro and a fellowship for people through their business, and they wanted to expand this ideology into a brewery. All of this and more has been accomplished with TBC. When one approaches the brewery, they will immediately notice the faded white bricks with the red lettering "Tarboro Brewing Company" above the large windows of the brewing area. The building has a large outside covered area where food trucks visit on the weekends, children can play games like corn hole, and adults can have a drink outside while admiring the historic downtown and Commons. Inside, the taproom has beautiful tile, along with the notorious chalk wall! The chalk wall is a staple of TBC where people can write compliments about their brews, read the menu, or advertise for a local event or business. Along with tables and a plethora of seating, one can also play a round of ping pong beside the dreamy windows facing Main Street. From the description, one might question how they made a brewery such a family friendly atmosphere, or why someone would want that.
"I think it started with the chalkboard wall. And then the ping pong table, corn hole games, foosball table, outside patio, and the fact that the majority of our co-workers have young children. 
Stephen and I are sympathetic to the fact that we lost a lot of time with our children during their younger years because we worked at night and on weekends. When we were not working, we wanted to spend time with our children, but we also wanted to go out. A huge catalyst behind the family-friendly atmosphere came from that feeling."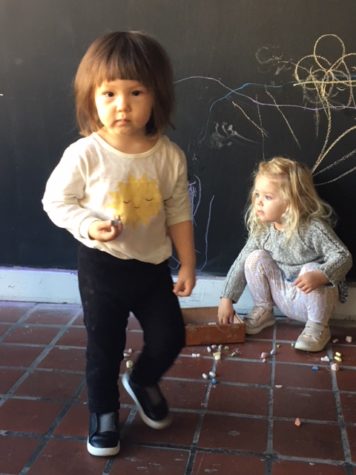 Inez and Stephen are parents of two wonderful kids, Cynthia and Stephen, who can often be found spending time with patrons in TBC with their friends from school. 
In the past two years of business, TBC has created something no other business has in the area. They have created a loyal following of people with their creativity, aesthetic, and attitude towards business. Their success has been prominent in their brews, which won them three medals this past January! They also recently sealed a deal with a statewide distributor in North Carolina, allowing them to branch out of the Eastern NC region to the rest of the state! When asked about their biggest success, Inez replied that it was just being able to stay open.
Tarboro Brewing Company has a bright future ahead of it! With a loyal following and supportive community, I think every customer is excited for its plans ahead. Stephen and Inez are looking forward to expanding their sales across the state and reaching out to more communities in North Carolina. "I hope and pray that TBC will continue to be a community space where people of all ages can gather together to enjoy all that Tarboro has to offer. I hope we can ramp up distribution to eventually include the entire east coast, and I hope we can attract more young people to want to work, live, and play in our beautiful town."
For now, come on by to quaint little Tarboro for a drink and a round of ping pong with your kids! Enjoy the beer, the people, and the atmosphere at the wonderful business, Tarboro Brewing Company!