Top 10 Super Bowl Commercials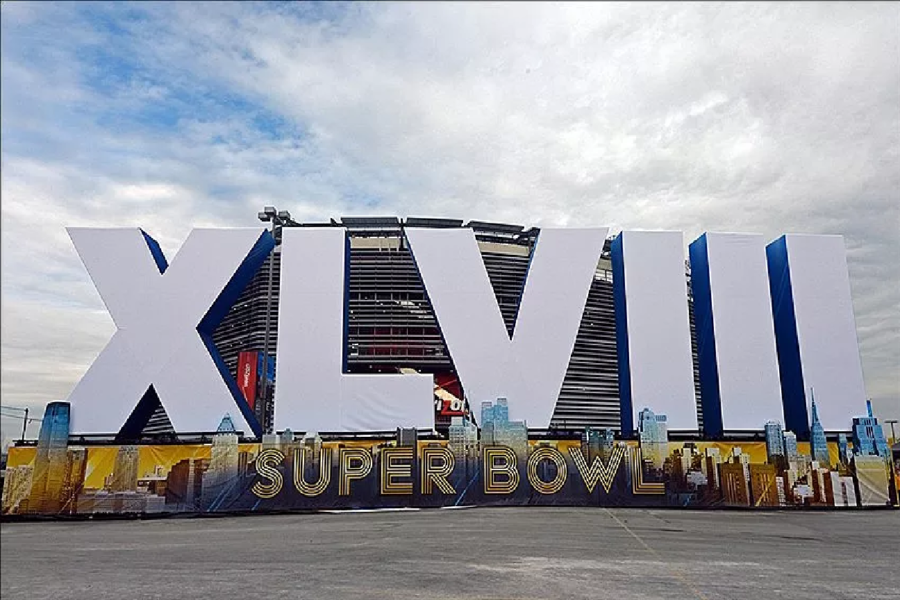 Virginia Wooten
February 8, 2018
If you are American, I can probably guess what you did this weekend. It most likely involved watching large men play tag with a ball and set distances, also known as football! The Super Bowl, America's largest spectated television event, was this past Sunday where the Philadelphia Eagles and the New England Patriots faced off in Minneapolis for the title of the Best Football Team (for more on the game itself, check out Lauren Seale's article this week!). It was a hard fought game, but the Eagles came out on top.
My favorite part of The Super Bowl has to be commercials. I would say that it is the halftime show (Justin TImberlake did amazing!) but you can't assure yourself that every year the performance or the artist will be good. The commercials are ALWAYS something to look forward to! They range from funny to emotional, to sometimes downright confusing. Nonetheless, the commercials are always very entertaining! Here are this year's best Super Bowl commercials for 2018!

Tide
This year the detergent brand decided to poke fun at all the stereotypical commercials for the Super Bowl! The star David Harbour, known for his acting as Hopper on Stranger Things, was the main character for the ad. The ad consisted of various stereotypical commercial settings discussing how "every commercial is a Tide commercial if the clothes are clean!" It varied everything from making fun or artistic perfume commercials to luxurious car ads.
https://www.youtube.com/watch?v=doP7xKdGOKs

Doritos Blaze and Mountain Dew Ice

If someone says they don't love Morgan Freeman or Peter Dinklage, they are lying. This ad featured the two famous actors walking down a large hallway with a dramatic fireplace, rapping songs which someone would guess is definitely out of their realms! Peter Dinklage rapped Chris Brown's song "Look At Me Now" while surrounded by fire eating his Doritos, while Morgan Freeman sings "Get Your Freak On" by the one and only Missy Elliot.
https://www.youtube.com/watch?v=Ey01ZlAoYes
Jeep
Jeep and Jurassic Park, would anyone like to tell me a better combination? This year, Jeep's ad starred Jeff Goldblum, who also was the main character in Jurassic Park! It begins with the scene from the film where GOldblum is in the back of the Jeep, then quickly moves to present day where he is driving to outrun a T-Rex! After participating in this wild chase, he realizes it is all a day dream while still sitting in the car dealership.
https://www.youtube.com/watch?v=oMOljrWUUXc
NFL
This is a personal favorite of mine, out of my love of 80's movies. In this ad, football plays Odell Beckham Jr. and Eli Manning of the Giants to perform their best touchdown dance- the scene from Dirty Dancing! They obviously did amazing, completing it with the lift and all! I really hope this will become a reality next football season for touchdown celebrations.
https://www.youtube.com/watch?v=KUoD-gPDahw
NBC Winter Olympics
Now this is an ad to pull on heartstrings! With the Winter Olympics coming up, America is on the edge of their seats for the showcase of the best athletes in the nation, like skier Lindsey Vonn. Vonn is a Gold Medalist in Alpine Skiing, but due to a knee injury she couldn't compete. The ad begins with home videos of Vonn learning how to ski, then her accident where she had to be airlifted, to her recovery training. At the end it shows her scars and her amazing skills back on the slopes. All to Alicia Key's fantastic ballad "Girl on Fire" of course!
https://www.youtube.com/watch?v=g7YJ3nKC-zI
Groupon
For Groupon's Super Bowl commercial, the star of it was Tiffany Haddish! Haddish is the breakout star of comedy in 2017. Known for her love of the app, she starred in the ad standing up against her haters for calling her cheap for using the app to get deals. She talks back to the rude comments talking about how awesome her nails, skin, and face looks! Oh, and she is about to get a mud wrap too, so take THAT.
https://www.youtube.com/watch?v=GmzcWc78fVE
Australia
This one definitely had all the viewers excited! In the beginning, the ad starts with Danny McBride and Chris Hemsworth in what seemed like a new Crocodile Dundee commercial! It seemed to be like a wonderful new comedy, until McBride says "Wait, hold up. This isn't a movie. It's a tourism ad for Australia". Hemsworth then reassures him that he is "the best Crocodile Dundee since Crocodile Dundee." America was definitely sad that this movie wasn't actually a movie, but maybe one day it will come true?
https://www.youtube.com/watch?v=NNJKWVmK-GM
M&M's
M&M's started off with their usual characters of the red and brown M&M's walking around a city, until the red one stumbles across a Penny and wishes to be human! The human form of the red M&M makes perfect sense. Comedian Danny DeVito portrays the M&M walking around the city happily as a human!
https://www.youtube.com/watch?v=Uth5Vt6bc-M
Coca-Cola
Coke is all about making a soda commercial more than just a soda commercial, as they did this year while focusing on the topic of diversity. This year Coke displayed customers from all across the globe drinking their products, from men to women to gender neutral. During the ad a poem was recited talking about how their is a Coke for anyone and everyone!
https://www.youtube.com/watch?v=-R-EEdvDrUU
Amazon Alexa
Celebrity cameos can be spotted everywhere in the Amazon Alexa ad! In this commercial, Alexa "loses her voice" so Amazon has to result to a different voice in order to operate. Celebrities such as Gordon Ramsay and Cardi B are featured in this, answering common questions that Alexa answers in their own way!