Faculty Focus: Mrs. Martha Lancaster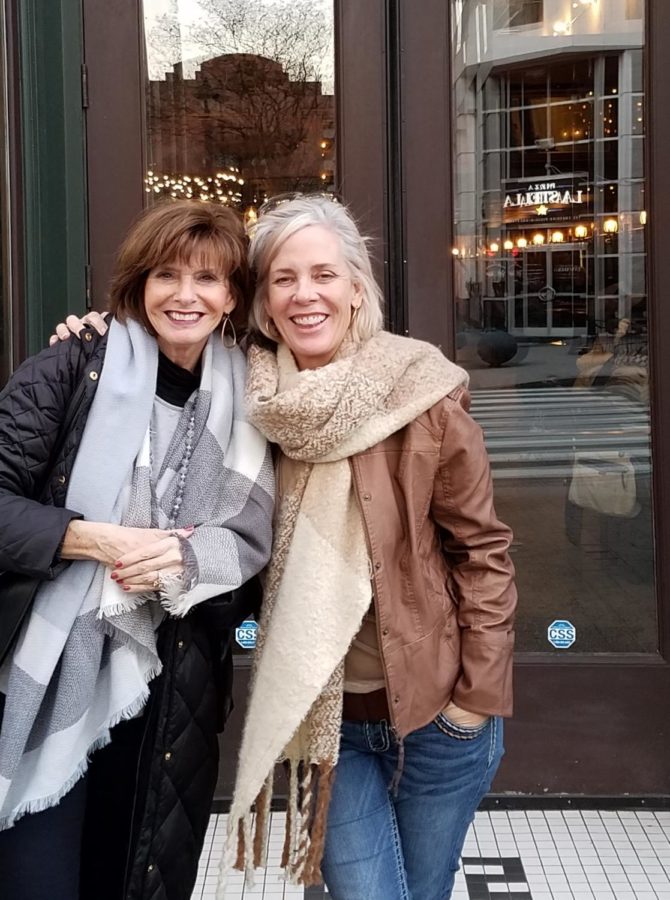 Haven Ross
January 19, 2018
With her aura of kindness and cheer, Mrs. Lancaster is a stand-out leader at RMA! Mrs. Lancaster holds every student at our school near and dear to her heart, and she is always there to offer a beautiful smile or nice remark. Our Head of Lower School does a remarkable job at making every student feel special and cared for! She develops a bond with the international students from China, making them a part of our family for the all-too-short semester they spend on campus. I had the pleasure of having Mrs. Lancaster as my fourth grade teacher, and I can attest to the amazing teacher and person she is!Mrs. Lancaster has an abundance of respectable qualities that make her such a wonderful addition to the RMA staff!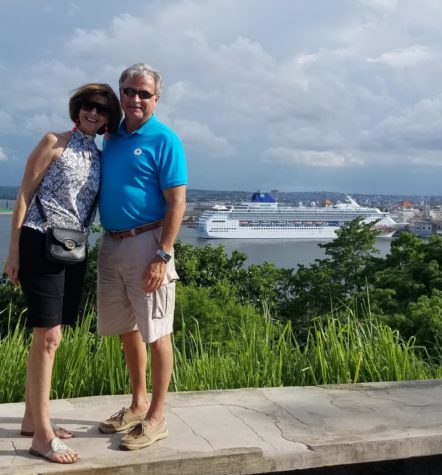 As the daughter of a Baptist minister, Mrs. Lancaster moved around a handful of times in her younger years, moving to places such as Mount Airy, North Carolina and Fuquay, Virginia. At the age of sixteen, her family settled down in Rocky Mount, and she graduated from West Edgecombe High School, now known as South West Edgecombe High School. Mrs. Lancaster's path led to East Carolina University, and she earned degrees in Intermediate Education and Music. The state was lucky to have her as a teacher for thirty years! After her retirement from teaching in the public school system, Mrs. Lancaster became an integral member of the RMA family! Her first class was the Class of 2019, the current junior class. Later on, Mrs. Lancaster took on the position she holds now as the Head of Lower School!
To learn more about the amazing Mrs. Lancaster, read the interview below!
What is your favorite aspect of your job?

My favorite number one aspect of my job is touching my children (PK-5

th

graders) each and every day!  I know and LOVE each and every student.  I LOVE watching them grow and learn.  I LOVE knowing they are with excellent teachers who nurture and guide them to become model students that graduate from RMA to become leaders in our world.

If you could only read one book for the rest of your life, what would it be? 

The only

one

book that I know can guide me and comfort me for the rest of my life would be the Bible.  I fall, however, very short in my reading.

Where would you take your dream vacation?

I would love to take a Mediterranean Cruise to the French Riviera and see Italy's Renaissance treasures along with Greek Islands.  Cruising is my favorite way to travel!

Describe your dream outfit. 

I do not think I have a "dream" outfit.  I love dressing for "the occasion" whether it be jeans and cowboy boots or my Sunday finest.  I'm a shopper "til I drop" lady!!

What is the best gift you have ever received?  

This is an extremely difficult question because I have received so MANY wonderful gifts in life.  I will say my husband ranks at the top!  He is my gift of all gifts!    

If you were a superhero, what would your power be?  

My superhero power would be to cure cancer!  I would blink my eyes and wiggle my ears to get rid of this miserable, horrible disease.  

Do you have a secret talent that few people know of?  

I can lay bricks!  My husband and I flipped houses for several years as our children were growing up.  I learned to take the worst house on the best block and to sell them quickly by remodeling and turning trash into treasures!!

What is your favorite song?

This is an impossible answer for me.  I am the music queen who loves playing the piano to work out all frustrations and to celebrate all joys!  I can sit for hours playing anything from Contemporary Christian to classical.  I love genres of music throughout the ages and I am always thrilled to be a part of music from children's choirs, solos, adult ensembles and choirs.  It's a part of my blood and passion!  

What is the best memory you have from RMA?

The best memory is the day Ms. Covolo hired me to come to RMA!   From that day forward, I have volumes of wonderful, marvelous stories I could write filled full of students who I have loved along with cohorts that have deeply touched my life.  RMA is a part of my life where I know people have invested their heart and soul to pave a path for a successful future.  I am proud to say that I walk beside the future leaders of this world each and every day!