Wrong Button? False Missile Threat in Hawaii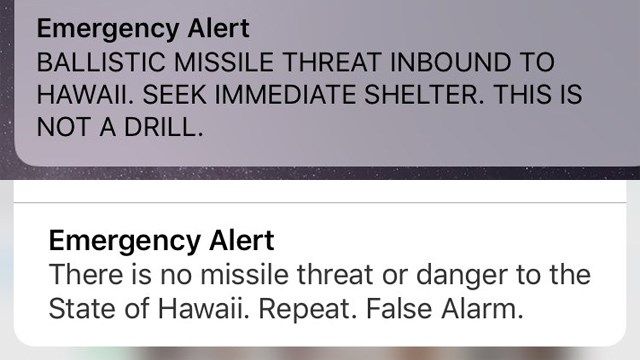 Virginia Wooten
January 19, 2018
Last Saturday, chaos erupted in Hawaii- an Emergency Alert was sent to every citizen stating that a "ballistic missile threat inbound to Hawaii" was a false alarm.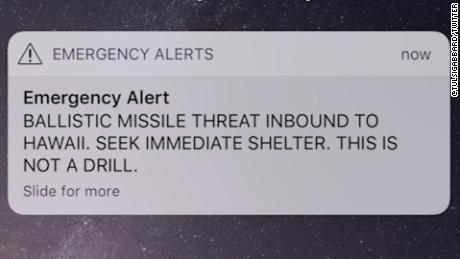 The Emergency Alert which was sent read "BALLISTIC MISSILE THREAT INBOUND TO HAWAII. SEEK IMMEDIATE SHELTER. THIS IS NOT A DRILL."
Emergency officials and state leaders now blame this mistake on an employee, who in fact pressed the wrong button. Minutes after the message was delivered to Hawaiians, the Hawaii Emergency Alert Agency responded to the alert on Twitter, stating "NO missile threat to Hawaii."
It was later discovered and announced by the governor of Hawaii that the mistake was caused by human error; someone simply pressed the wrong button during a shift change. Not only was the message delivered to all phones, but it was also on televisions and radios throughout the islands. After 38 long minutes, a second Emergency Alert was sent confirming that the threat was a false alarm.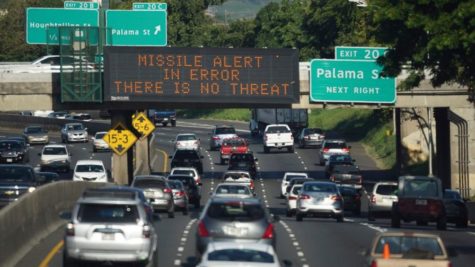 Commander David Benham, spokesman for the United States Pacific Coast Command confirmed after that there was no threat. He stated "USPACOM has detected no ballistic missile threat to Hawaii. [The] earlier message was sent in error. The State of Hawaii will send a correction message as soon as possible."
Hawaii's Democratic Senator Mazie Hirorno expressed her concern on Twitter tweeting, "At a time of heightened tensions, we need to make sure all information released to community is accurate. We need to get to the bottom of what happened and make sure it never happens again."
Hours after the alert chaos, officials say that they have suspended tests of the system until the investigation is complete. They are also reviewing why some sirens on the island were triggered by the alert while others were not, and why some citizens did not even receive the message about the threat.
Needless to say, the citizens of Hawaii rightfully panicked. In this day and age, a nuclear threat is here and looming. To be able to assure safety to the citizens, of not only those islands but to the rest of America, we should practice procedures and evacuation processes to ensure the safety of communities across the country.